The central government is considering to launch a new initiative under which Indian post will deliver Gangajal at your doorsteps. It is planning to tap the e-commerce platform to bring the holy water at the doorsteps.
"I used to get several request that with vast network of post can we get Ganga water. I have directed Department of Posts to utilise e-commerce platform and make arrangement for providing pure Gangajal from Haridwar, Rishikesh to people. They have assured that they will take pro-active step to address cultural needs," Telecom Minister Ravi Shankar Prasad said while sharing details of the NDA government's achievements.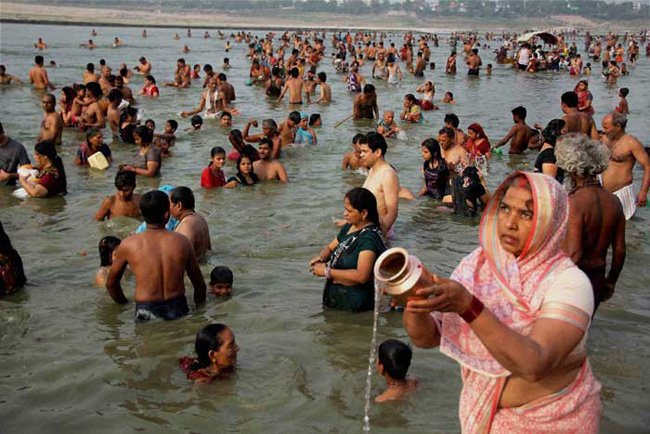 He said parcel revenue of post offices has increased by 80 per cent during his regime by delivering e-commerce products.
"If postman can deliver, mobile phones, sarees, jewellery, apparels then why not Ganga water," Mr Prasad said.
He said speed post revenue of the department has increased from Rs. 1,372 crore in 2013-14 to Rs. 1,600 crore in 2015-16 and cash on delivery collections for e-commerce parcels has increased from Rs. 100 crore to Rs. 1300 crore in the same period.
"Today, core banking network of post offices is more than that of State Bank of India. SBI has 1,666 core banking branches while 22,137 post offices now have core banking facility," Mr Prasad said.
He said by the end of this year all postmen in urban centres will be given smartphones, and handheld devices will be provided to postmen in 1.3 lakh rural post offices by March 2017.
"4,000 handheld devices have already been given. It will help in financial inclusion. It will be a moving ATM. Postmen of urban centres will get smartphones. We will provide (smartphones) by end of this year," Mr Prasad said.