There have been many cases of spouses getting back at each other in the weirdest and scariest of ways. But what this woman did is just scary!
Santosh Vishwakarma, a resident of Karahiya village in Rewa district of Madhya Pradesh woke up on Thursday morning only to find that he couldn't open his eyes. 
Why? Because his wife, Vijayalakshami, had glued both his eyes when he was asleep at night, reports IANS.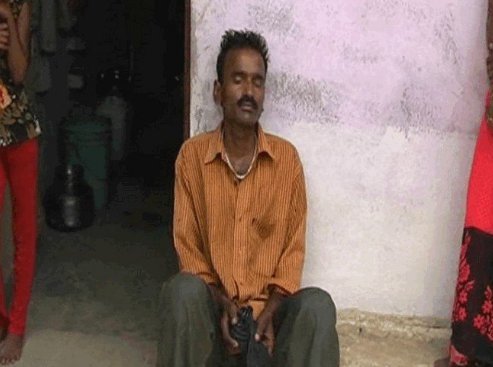 Santosh in a fit of panic started shouting and calling for help. The neighbours on hearing this rushed to his place and later called the police. 
Santosh, a motor mechanic by profession reportedly had frequent arguments with his wife. So to teach him a lesson, she did the unthinkable on Wednesday night and ran out of the house later. 
He is being treated at the district hospital where doctors are applying heat on the glued-up eyelids in a bid to loosen them. 
No complaint has been filed against the missing wife so far.
 (Feature image source: Twitter | @BeingRajKabade)