He may have bowed out of Rio 2016 after a disappointing loss in the very first bout, but wrestler Yogeshwar Dutt got some good news on Tuesday, as he confirmed that his bronze medal from the London Olympics was upgraded to silver.
The original silver medallist from the 2012 Games — Besik Kudukhov of Russia –has been stripped off his medal for using banned substance, reports have confirmed.
I was surprised. Didn't know how to react: #YogeshwarDutt to NDTV on upgradation of his London 2012 bronze medal to silver

— NDTV Sports (@Sports_NDTV) August 30, 2016
Another bizarre angle to the story is that Kudukhov died at the age of 27 in Russia in 2013. 
As per American wrestling website, FloWrestling.org, the four-time world champion and two-time Olympic medallist Kudukhov, who had died in a car crash in southern Russia, has been found positive for a dope test conducted by the World Anti-Doping Agency. This is however not an unusual practice as the anti-doping rules allow for testing to be done on preserved samples within a period of eight years after collection.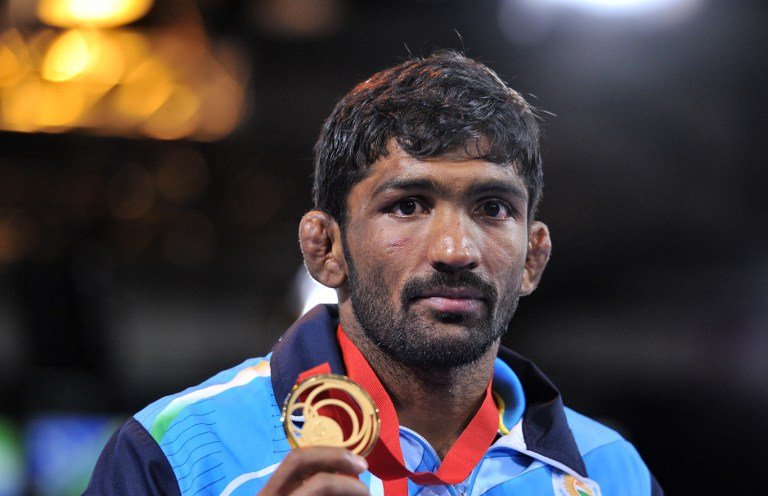 As a result, Yogeshwar, who had bagged a bronze medal in men's 60kg freestyle category in London Games, will move up from bronze to silver and join Sushil Kumar as another silver medallist from the 2012 Olympics.
"The samples of five wrestlers, including Russia's Besik Kudukhov (60 kg) and Uzbekistan's Artur Taymazov's (120 kg), have tested positive for banned substances. Kudukhov failed a dope test in re-tests of samples collected during the London Games," a source in United World Wrestling (UWW), the governing body, was quoted as saying by the Indian Express.
Update: ESPN India reports that the Wrestling Federation of India have received official confirmation from UWW.
(With PTI inputs)