PM Modi's announcement of domonetising Rs. 500 and Rs. 1000 currency notes in a bid to crackdown on black money shook the country on Tuesday. 
Along with announcements claiming that banks would set up more counters and work longer hours to enable people exchange Rs. 500 and Rs. 1000 notes, the government on Wednesday released a form or 'request slip' that will be used to exchange old notes. 
The person would be required to produce a valid government-issued identity card, the name and branch of the bank, along with the slip.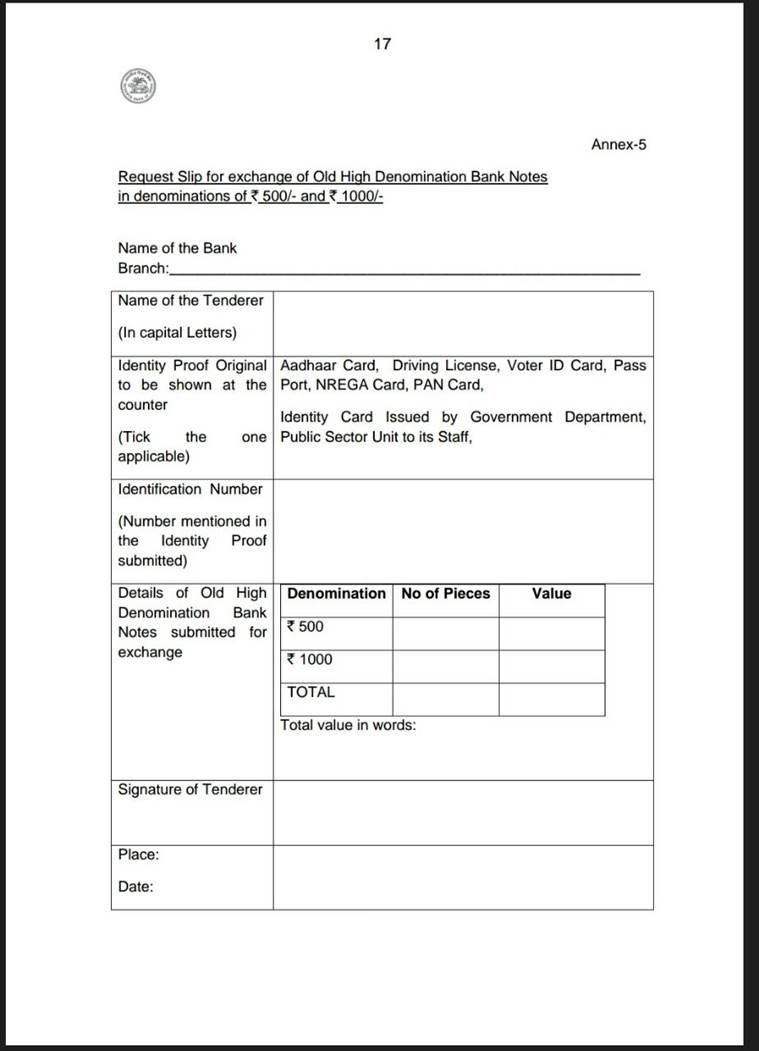 One can deposit unlimited amounts of cash before December 30, post which, the RBI specified offices will accept cash with a valid ID proof, PAN card and declaration form till March 31.
Finance Secretary Ashok Lavasa also tweeted an infographic to simplify where to exchange currency notes.
Even as Modi asked people to not panic, long queues were seen outside ATMs.