Zomato is truly winning hearts after its latest creative marketing campaign on a billboard went viral. Zomato borrowed Arbaaz Khan's 'Doodh Mangoge….' dialogue from the 2002 film, Maa Tujhhe Salaam for the billboard advertisement and added its own flavour with a pinch of humour. Later, Zomato made an Instagram collaboration with Blinkit. Then we saw Zomato, Blinkit, and Netflix together.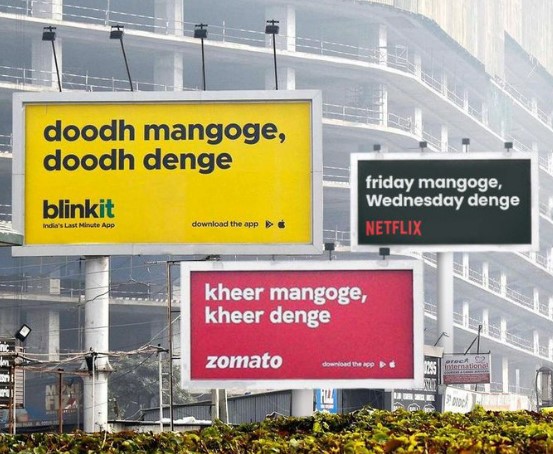 Well, this has now turned into a topical trend. Now, such billboard ads of many other brands have also joined the list and are going insanely viral on the Internet.
The official Instagram handle of Zomato shared a series of billboard ads on the platform. "Trend mangoge trend denge. Swipe to see how two billboards became toooooooo big on the Internet," the post reads. "New year new me(me trend)," the caption says.
Here are some of them that will catch your attention:
Jeevansathi's billboard ad reads, "Pyaar mangoge, hath peele kardenge."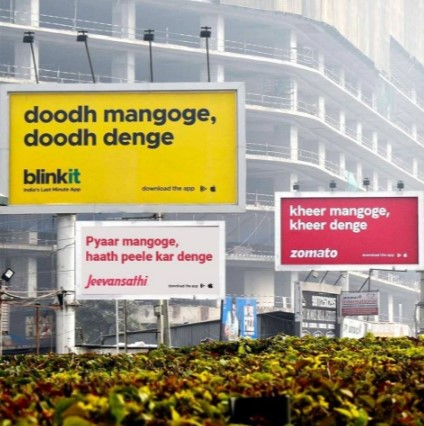 Even parents made it to the trend. "Permission mangoge, nhi denge- parents," the billboard reads.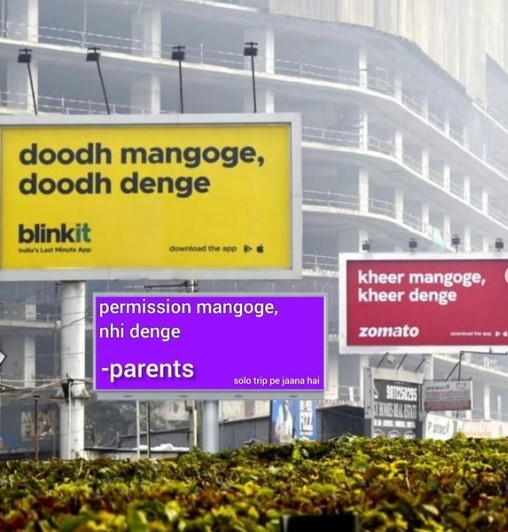 Hajmola India also came up with hilarious ad which reads, "Sabko digest karne ka zimma, hum lenge."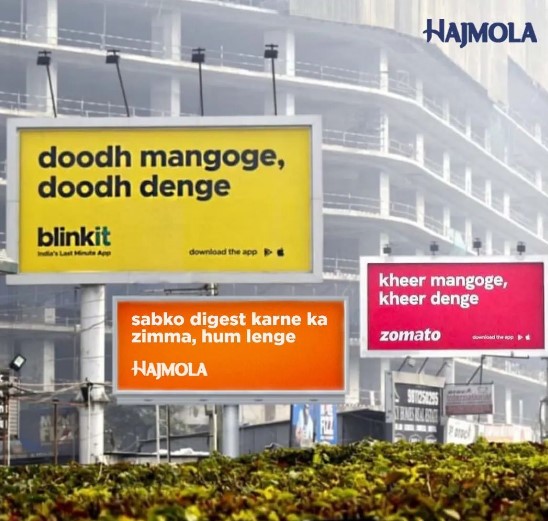 Housing India's ad reads, "Mangwaoge toh ghar par hi, wo hum denge."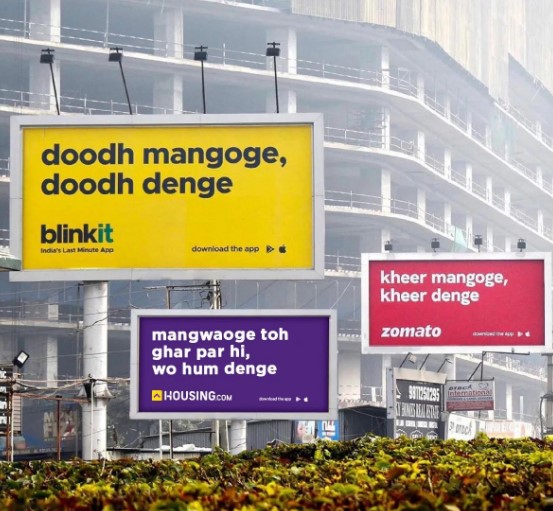 "Pyaar mangoge, sachcha denge," the billboard ad of TrulyMadly reads.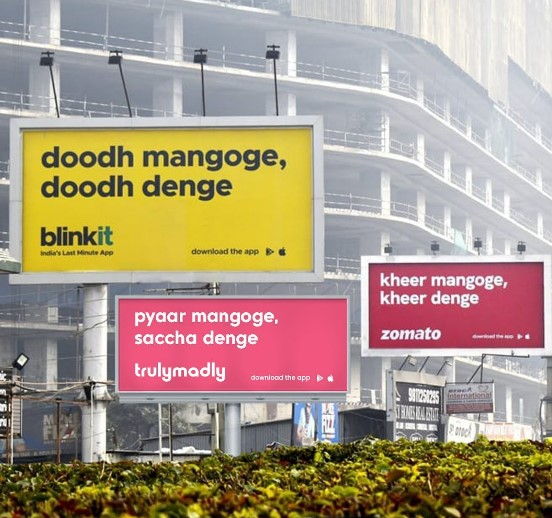 Netizens are totally enjoying the trend and some of them even added their twist to it.
Let's see how they are reacting to the post: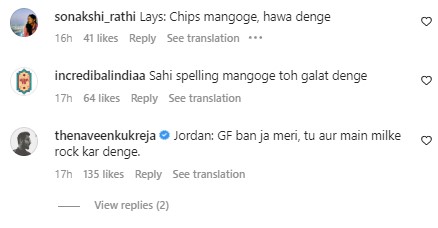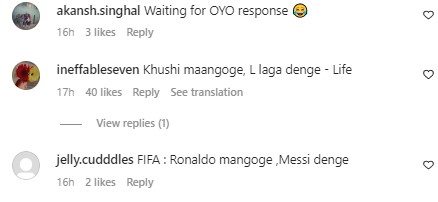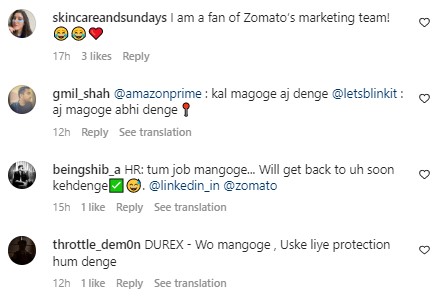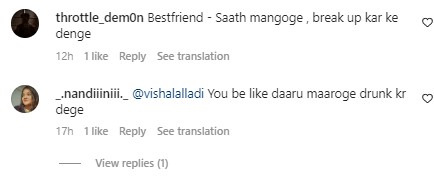 Brands like Manforce India, Tide India, and Mother Dairy, Dainik Jagran to name a few also posted their billboard ads.
Here's one more:
Which ones did you enjoy the most?
Hats off to the creativity.
Also Read: This Condom Ad By Blinkit Is All About 'Dukh, Dard, & Peeda' For Every Single Out There