The immortalised Usain Bolt left the scene a mortal after all.
When the world was about to exhaust its stock of superlatives of all manner to adorn the Jamaican sprint king, athletics' greatest pantomime villain, Justin Gatlin, came to its 'rescue' by gatecrashing Bolt's farewell competitive dash in 100m.
At the end of one of the most anticipated World Championships 100m final, the scoreboard at the Olympic Stadium flashed that Gatlin had taken gold in 9.92sec - 0.02 clear of American Christian Coleman, who took silver, and Bolt who claimed bronze a further 0.01sec behind.
Albeit a bit late, it was a sort of 'proof' that Bolt, who have produced superhuman feats that the world had come to take for granted, is, human after all, having once prompting scientists to claim, after studies, that he ran faster than a speeding bullet train.
At the end of it, Gatlin won, was booed; Bolt did not lose: chants of 'Usain Bolt Usain Bolt' reverberated across the stadium as he quit a sport in peril for long.
Running in his last individual competitive race, the 30- year-old Bolt could not recover from a poor start as he crossed the finishing line in 9.95 seconds, to the stunning silence of a full capacity stadium on the second day of the competitions.
Bolt, who is expected to be part of the Jamaican defence of the 4x100m relay title on August 12, was the second worse off the blocks in the eight-man field at 0.183 seconds while Coleman had the best at 0.123 seconds and Gatlin second best at 0.123 seconds.
The towering Bolt was unusually too far behind Gatlin and Coleman.
He never had a great start throughout his illustrious career, but athletics fans around the world got used to watching him close in on the more explosive starters before pulling away from them race after race for nearly a decade. But this time, in his farewell race, the moment of blinding light was missing.
It was not a perfect ending for Bolt, the greatest sprinter of all time, at a venue where he had won three gold medals in the 2012 Olympics as Gatlin tore apart his farewell script.
The 35-year-old American, who was banned twice early in his career for doping offences, is not among the fans' favourites.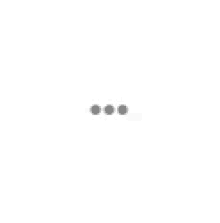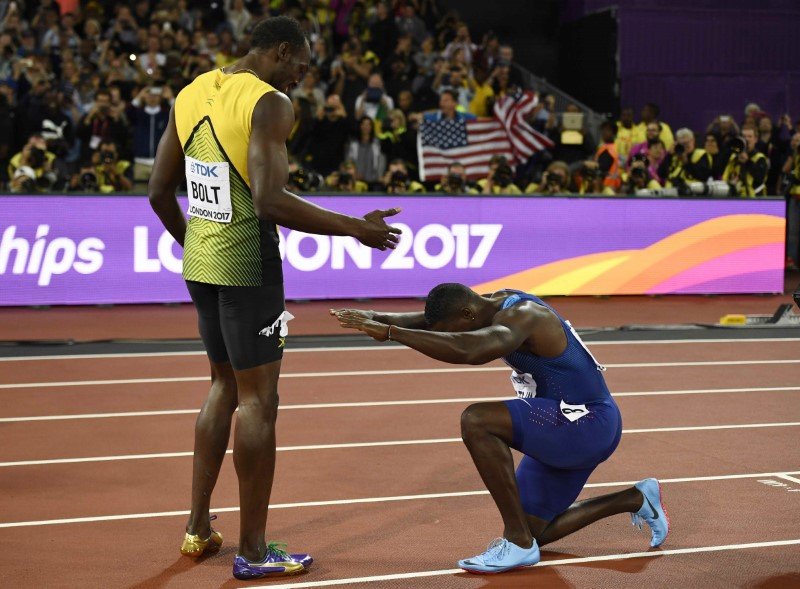 Bolt had never previously lost a World Championships 100m final he had started, with the only blemish being his false start in Daegu in 2011.
As he got beaten, the facial expression told everything and he was seen gesturing to the crowd that he could not win this time. Once the timings flashed at the giant scoreboard, he regained his composure and clapped towards the crowd. He hugged Gatlin, Coleman, and then headed for a lap of honour to thank the crowd.
"This place is wonderful and I appreciate this crowd so much. It is just one of those things. Thank you to London for all your love and appreciation," Bolt said.
"It (the atmosphere) was wonderful. I knew they would come out. I'm just disappointed I couldn't do better for them but that's how it goes sometimes. The support has been outstanding throughout the years."
Talking about the poor start, Bolt said, "My start is killing me. Normally it gets better during the rounds but it didn't come together. And that is what killed me. I felt it was there.
"It was rough. A little bit stressed. But I came out like at any other championships and I did my best. Thanks for the support. I could never expect this from any other crowd. They are what pushed me to do my best."
Despite struggling for fitness and form in his valedictory season, Bolt had still been favourite to secure his 20th global gold. He has already won eight Olympic and 11 World Championships gold. He has been grappling with a back problem this season and had run sub-10 second only once this year before London -- in the Monaco leg of Diamond League Meeting series on July 21.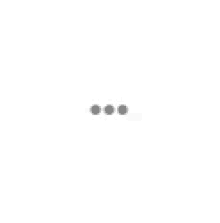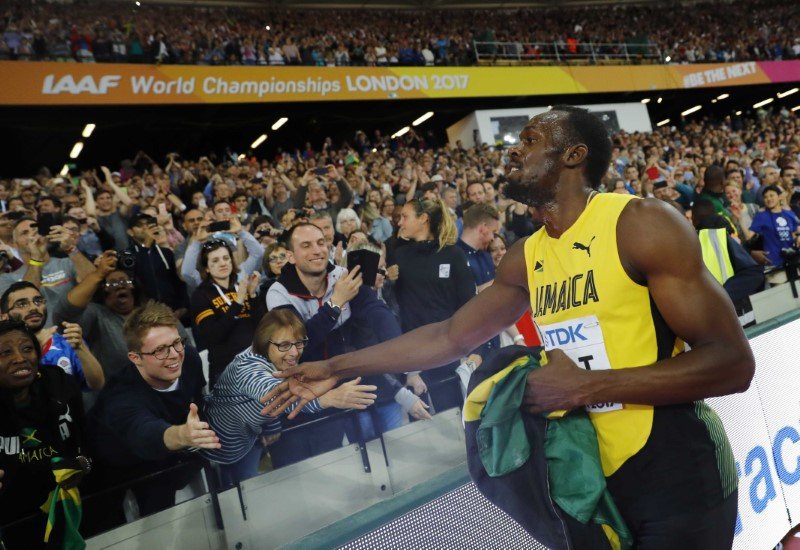 Gatlin was booed all through the championships -- in the heat, in the semifinal and again in the final, his doping past making him the villain of a troubled sport. But, after taking his revenge on Bolt in a spectacular fashion, he, for once, put a finger to his lips.
Bolt took a lap of honour with crowd chanting 'Usain Bolt! Usain Bolt!' while Gatlin lied down the track. The American seemed to be laughing and crying at the same time. After removing the running shoes, he draped himself with the American flag and quietly disappeared.
Gatlin, Olympic 100m champion in 2004 and double world champion in 2005, had served two doping bans. After his second positive test, for testosterone in 2006, he avoided a life ban after cooperating with the authorities, accepting an eight- year suspension that was reduced to four on appeal.
"It's just so surreal right now - I jumped in the crowd and went wild. Usain has accomplished so much in our sport and inspired others like Coleman to come out and compete in the championships. Usain said 'congratulations, you deserve it'. And that's from the man himself. He knows how hard I work. Tonight was all about the W (win) and I managed to sneak it."
On the booing he has faced during the competition, Gatlin said, "It's not about the crowd. I tuned it out through the rounds and stayed the course. I kept my energy through the semis and came to the final to do what I do.
"The people who love me, they're cheering for me. They're at home cheering for me and my coaching manager is cheering for me, and that's what I've been focusing on. I thought of all the things I would do if I won, and I didn't do any of that.
"It was almost like 2004 all over again (for my Olympic title). I won by a little margin, and to be able to come across the line is amazing."
On Bolt, he said, "We're rivals on the track and we've had a rivalry on the track throughout the years but in the warm-up area we were joking and having a good time and he said to me 'congratulations, you work hard for this, and you don't deserve all these boos.
"So I think for all that and inspiring throughout my career he's an amazing man.
Feature image: Reuters