Have you ever felt insecure about something you shouldn't, and made to feel worse about it? Of course, you have. For me, it's my weight, and of course other things. But let's talk about THAT WEIGHT today – because if I don't, someone else will. Isn't that how it is? People around us just like to point out obvious things about us, that they think are flaws.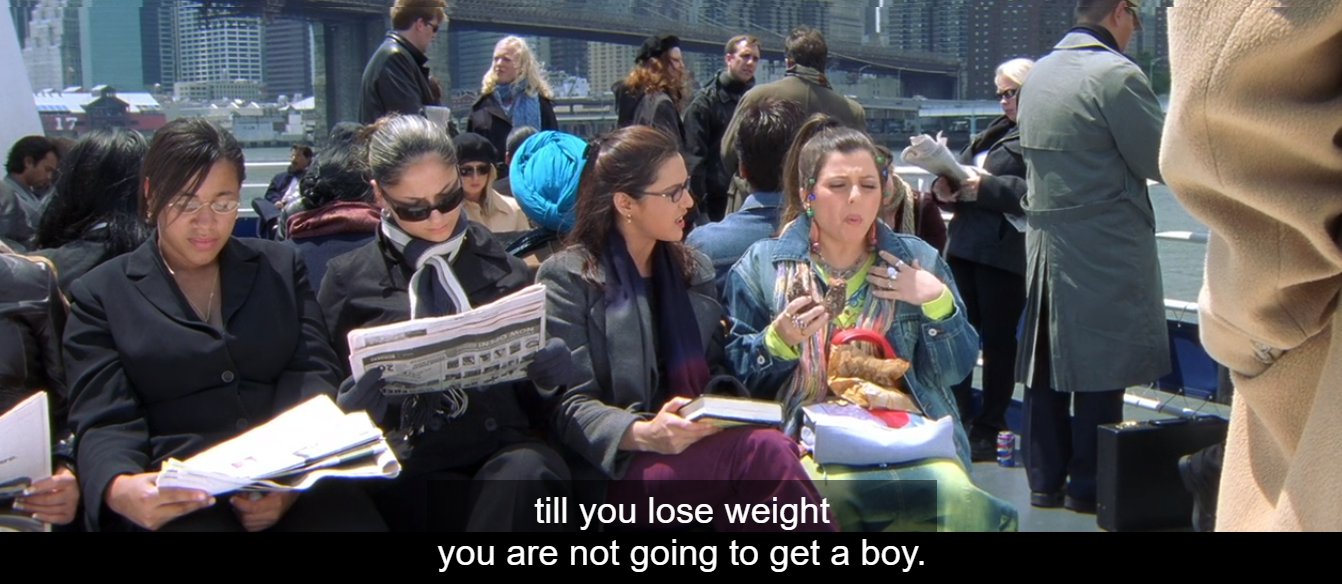 Let's just face it, there are two types of people – one, who lost weight during the pandemic, and two, who gained some. And while there's no apparent need to talk about either of them, I am the latter. And I'm reminded about it each day. Of course, like most people I try to point the issues with body shaming. So a lot of my relatives and "well wishers" adopted the passive ways of communication.
And this is how they point out at that weight gain.
1. "Bhari bhari ho gayi hai"
I'm not a beanbag, I'm not loading and unloading beans in my body. So, when you tell me that, it's not just a weird statement, but an insensitive one. Guess what? I know I've gained weight. I see it, I feel it. But there's always that one relative at each gathering, who'll make the effort to come to you and talk about it. And what's the best time to do that? In a gathering of too many people, where I already feel awkward.
2. "Thodi exercise kiya karo"
Achha? I've watched enough reels telling me how to exercise and 'lose weight in 7 days', so I really don't need a walking-talking advertiser. Of course, people will come and say that it's nothing offensive, but really, the intent is. And the issue behind forcing agendas is, that the person loses whatever little 'inspiration' that they had built.
3. "Ladkiyon ko dhyaan rakhna chahiye"
The only good thing about this advice, is the fact that people actually acknowledge the unnecessarily high beauty standards that women are exposed to. Other than that, the only thing 'ladkiyan' need to take care about, is not falling for these standards. You're telling me that I can't make it in life, if I gain (or lose) a few kilos?
4. "Pehle figure ekdum theek tha"
Some people sound so toxic after a point, that all I want is, to do the opposite of everything that they say. And while that sounds like a red flag in itself, I don't blame myself. I had a different body type, I have a different kind now, and who knows how my body will change in the future? And even if someone loses or gains weight, who's deciding what is the 'perfect' size?
5. "Meetha matt kha"
Food is literally the only thing that keeps a lot of us happy. Certainly, there are drawbacks to an unhealthy diet, but that's a different thing. Keeping a watch on everything someone else east is actually unhealthier. Also, who gave YOU the right? You don't know what a person is dealing with and how they cope, so if eating makes them happy, let them be.
6. "20s mein maintain kar lo bass, baad mein toh badhna hi hai"
"Baad mein" comes from the assumption that you will bear children (even if you don't want to). Our 20s are actually the only time when we get to be ourselves for the first time, and find ourselves. And while that isn't easy, there's all this external pressure to be something and someone specific. Even look a certain way, while at it.
7. "Confidence badhta hai weight loss se"
Not only relatives, there are too many motivational speakers who think that losing weight is the key to winning at life. They think that shedding a few kilos will help us get through it all, and all our issues will just vanish. First of all, why is everyone a motivational speaker these days? On the other hand, no one needs to look a certain way to find confidence.
8. "Drink eat this xyz remedy"
Leaving the toxicity aside for this one. Because, we really need to talk about the issue with unsolicited medical advice. A) Again, no one asked for it. B) They can actually be harmful, and not work for everyone the same way. Home remedies are fine and all, but it's not the best idea to consume something without knowing that it's safe.
9. "Pehle toh yeh dress khuli aati thi tujhe"
Yes, and I feel great about finally finding a good fit. The thing is, that I used to let it go, think that not everyone understands social cues at all times. But seriously, none of it is okay, because sensitivity is not a 'Gen-Z concept' and people should know when they're crossing the line. It doesn't take a lot to be a decent human being.
10. "Thoda put on kiya haina?
According to a number of people, this is the nicest way of directly telling someone that they've gained weight. My point is, it only feels like an insecurity because these people make it sound like that. Yes, our bodies change and it's only normal. And I shouldn't be made to feel bad or insecure about it. And seriously, why talk about it at all? Do you tell people the colour of the clothes that they're wearing?
To many, this might look like a rant, and that's fine. Just like 'that weight' that I put on.