Guneet Monga, the lady who brought home the Oscars for Best Documentary Short for The Elephant Whisperers and made the country proud was denied the chance to speak after the win. It might have been okay had it been a common practice to let only one of the recipients speak but sadly, it isn't.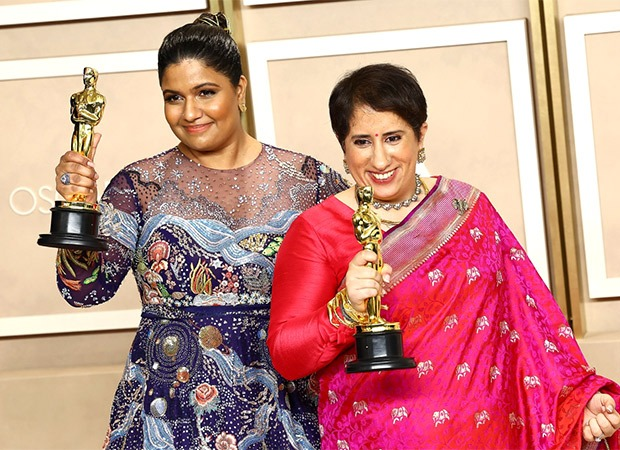 Right after Guneet Monga was denied her chance, The Boy, The Mole, The Fox and The Horse won the award for Best Animated film, and the filmmakers, two British men, came on the stage. The difference? This time both Charlie Mackesy and Peter Baynton got the chance to speak.
We are not saying Charlie didn't deserve to speak, all we are saying is so did Guneet.
What makes it worse is the fact that you can clearly see Guneet all ready with her cell phone, excited for the speech but as soon as Kartiki finishes her speech, the music, queuing them to leave, starts playing and both the ladies had to leave the stage.
In a clip going viral on Twitter, a guy with the handle iam7EVN points out the different treatment both parties got. If this isn't blatant racism, I don't know what is.
The internet agreed how unfair it was for the Academy to do that, but most pointed out that that's what the Academy has been doing for years and although it's extremely heartbreaking, it's nothing new.
If only they would have let Guneet speak, everyone would have gotten the chance to hear the beautiful words she had to say. But thankfully, a reporter gave her that chance, and this is what she said –
To all the women watching – the future is audacious, and the future is us, and the future is here.

Guneet Moga
But, sadly, we were robbed of these inspiring lines because the showrunners decided that an Indian woman didn't have anything important to say.