Kolkata is known for a lot of things – the delicious food, the culture, and the remnants of history that are still visible in predominantly the North and the Central parts of the city. People agree that time slows down in the Eastern capital and it feels like you are transported to a different era altogether. As someone who has lived in the city during her formative years, Kolkata holds a special place in my heart.
The best part about Kolkata is how there is an eclectic mix of tradition and modernity living synchronously. For example, let's talk about Esplanade. It houses important buildings such as the Writers' Building and the Stock Exchange on one lane, and on the other, you will find small shops starting from Dacres Lane. These shops whip up traditional fares such as ghugni, chicken stew, Mughlai, etc which will fill your stomach and not burn a hole in your pocket.
But apart from these things, Kolkata has one thing that I admire and have not seen in a lot of Indian cities. The city provides you with a ground where you can voice your opinion and protest against the injustices. The city protests for things that need to be protested about. The public has never shied away from taking to the streets.
There's a place in Kolkata called Shaheed Minar that is fairly close to the famed Eden Gardens. That place has seen numerous protests. An article by The Indian Express in April 2023 reported that people had set up tarpaulins to protest against the state government's varying demands, ranging from more jobs to fair employment policies, during the scorching summer heat. Their tents weren't glamorous. You could see the bamboo poles and people were sitting on mats. The place has seen protest gatherings by those in power, the opposition, teachers, and even students. They didn't harm people and neither did they call for the complete halt of public transport. It was done peacefully.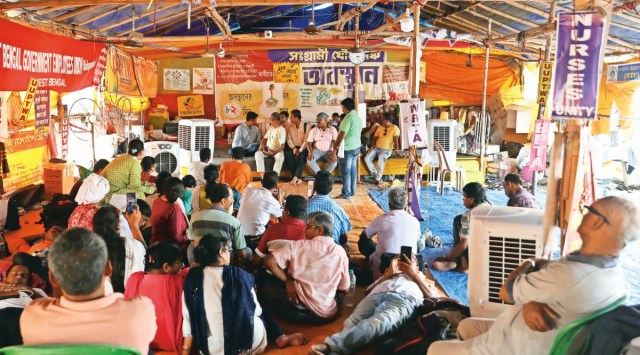 Kolkata has a culture where people are not shy of speaking up. Recently, a rally that covered almost three kilometres was organized. Workers, teachers, students, and peace activists gathered to speak up about the ongoing war in the Middle East. People joined in huge numbers and everyone condemned the attacks. The city isn't afraid to speak its mind and tell the right from the wrong. They had taken protested for Manipur as well.
Even teachers protested when the teaching recruitment scandal broke out. A report by The Wire reveals that they have been at protest for over 950 days. Their protest went on even during the Durga Pujo – a time when the city bedazzles with lights.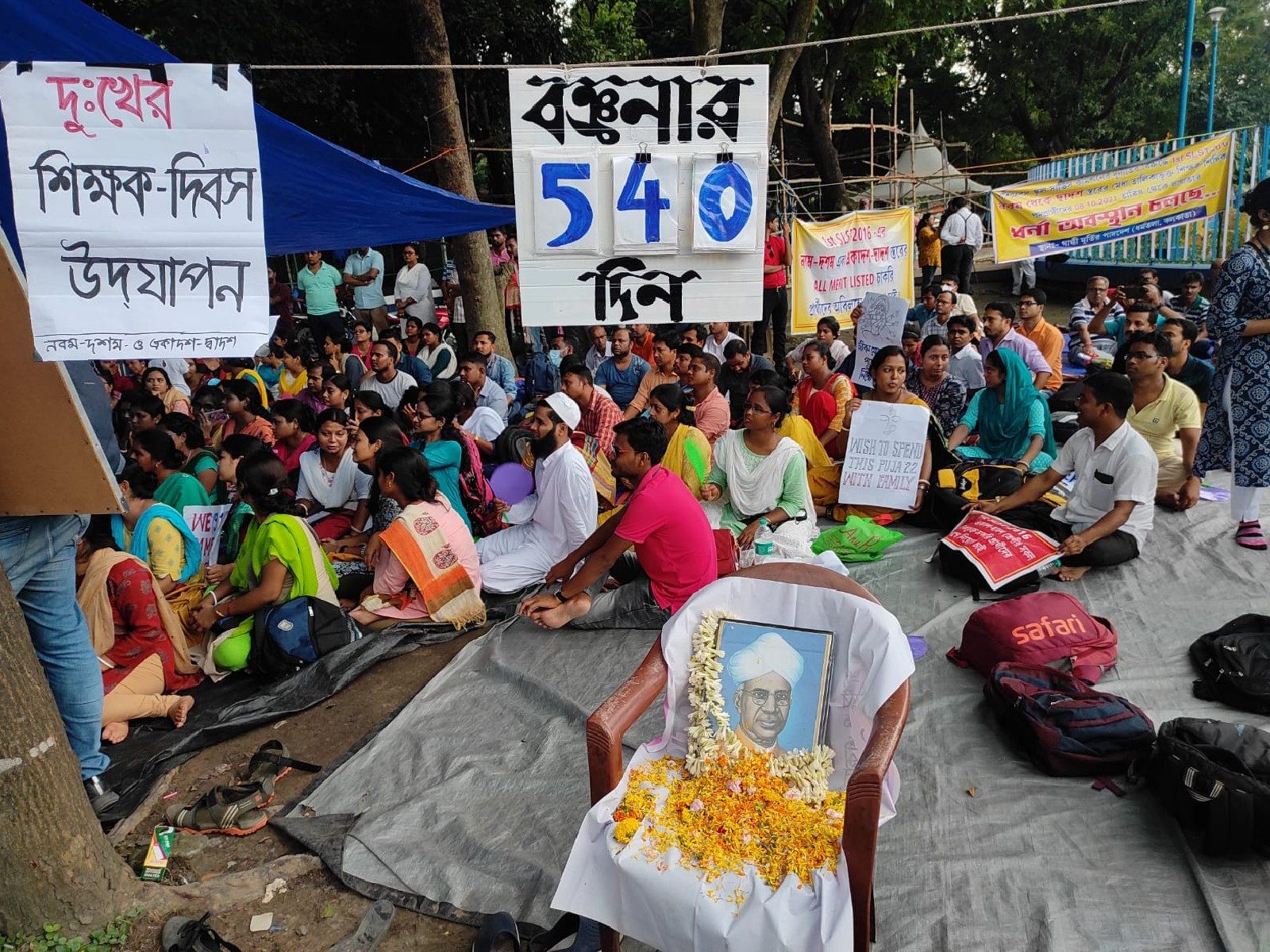 Kolkata has many universities and colleges each with a rich history of their own. The three major universities – Calcutta University, Presidency University, and Jadavpur University always see the youth holding rallies and protests and talking about issues that matter. They raise issues that pertain not only to the country but also to the issues that mar their universities. Issues such as ragging, administrative failures, and violence.
I was a student at one of the oldest co-educational colleges in North Kolkata. During my time there, we were a part of a protest that was implementing dress codes in college. We raised our voices when the girls' hostel had a curfew time that was much earlier than the one in the boys' hostel. We raised our voices when the food at the hostel was sub-par. Many students in Kolkata might not have been a part of such protests but have seen or heard similar stories at their colleges.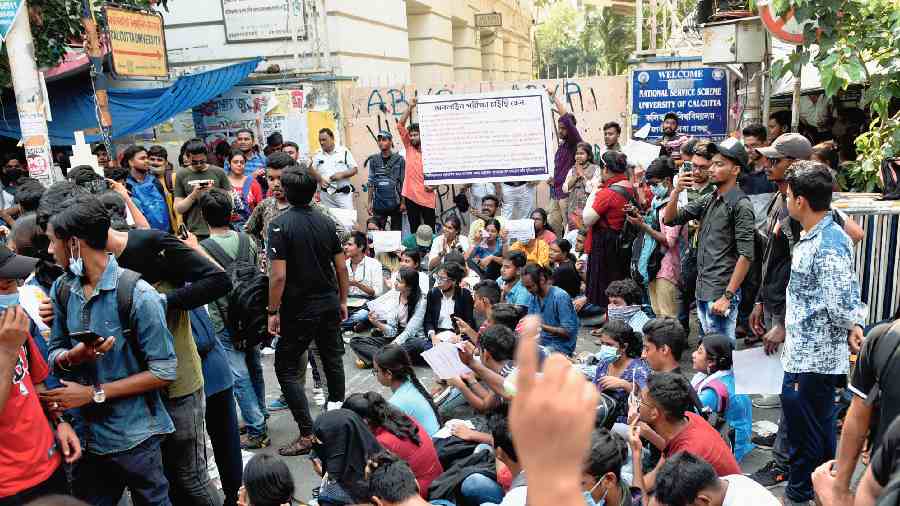 The protests in Kolkata aren't romanticized and neither are they organized to get a few likes on social media. People take to the streets because they want the right thing to be done in the city they call their home. They want justice for everyone and this is why voicing your needs and concerns becomes much easier in the City of Joy.