One time, I went with my mom to school…her school. She's a teacher, which is an important detail, here. It was an emergency at home, and there was no one else to babysit me. Understandably, schools don't allow employees to bring their children to work, but mom had requested her principal to let that one time be an exception. I remember using the blackboard to pretend-teach students during the recess. Everyone liked my mom, so they obliged. I had a lot of fun that day assuming that scribbling on a blackboard is all that teachers do.
Years later, I remember discussing with my mom how a teacher had done something that hurt me. I was angry and arrogant about it. Mom said she wouldn't take it – anyone talking badly about a teacher around her. I still think that I deserved to be heard, but I also see why she reacted the way she did. Growing up, I saw too many people cracking jokes about teachers; and these were mostly unnecessary comments. They came from relatives and classmates, who thought that everyone who chose teaching as a profession did so "because they had no other option." I get why any disrespect or ranting around teachers hurt my mom. She was the subject of this assumption and all the unfunny jokes.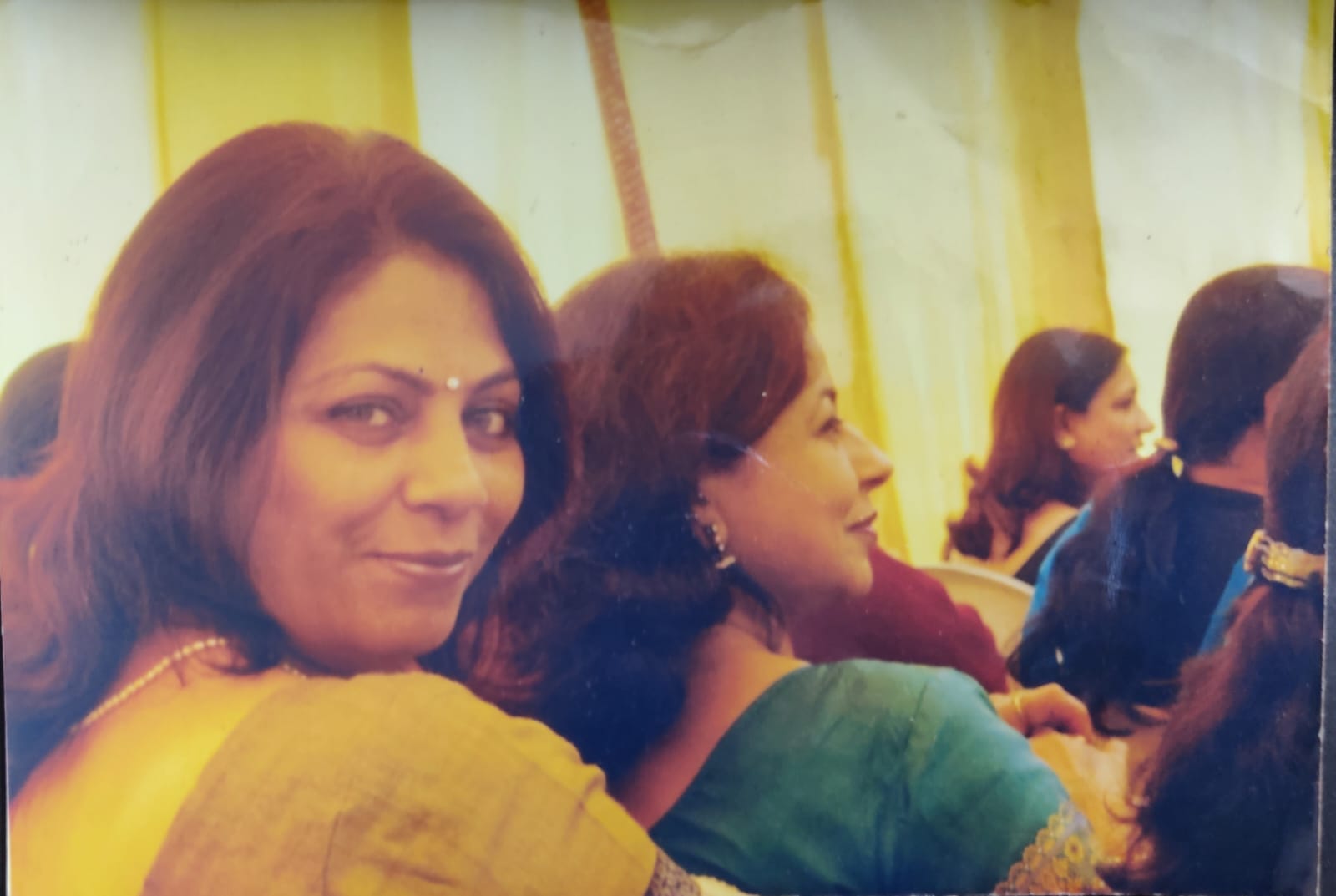 At any workplace, there's a hierarchy, with employees and superiors. For teachers, this hierarchy is complex – they answer to their superiors, sure, but it's also the students they need to care about. For any employee, targets are numbers or performance; for teachers, the targets cannot be tabulated in numbers. Everything they do affects their students and in-turn the families associated with these children. It's not as simple as we think it is. There's understandably an authority that teachers have, which is usually villainized. Of course, people have different experiences where some students face problematic treatment at schools – there's no justifying that. In other cases, some teachers do care about students and try to go that extra mile; and that deserves acknowledgement.
The issue is that this acknowledgment is rare, problematically rare, in fact. If anything, we treat teaching as a secondary profession and we end up disrespecting it.
Now, when someone cracks a joke or has something stereotypical to say about teachers, I feel just as hurt. My mother started working at a time when there were hardly any options for women, when it came to jobs. She chose this profession because she wanted to work, to feel liberated. However, liberation wasn't absolute then, it still isn't. So wanting to work meant doing something which left her enough time to be with her family. That said, when I go back to the time I was using her classroom as my pretend game, she was both a mother and a teacher. She was also great at it.
Recently, mom had to teach a chapter which talked about Halloween. So, to make it fun, she took chocolates for her students to show them what trick-or-treat meant. She wanted to do something that made them happy. I know it in my gut that my mother has never taken her work for granted. She probably adjusted when she made the choice, but she never used that as an excuse to not be honest. I'm not sure if enough people around her see that, because not enough people say it.