A benign grin splashed across my mother's face as I posed her this question. In a moment, I could see her time travelling to the 1970s, back when she was harbouring a dream of becoming an air hostess in the inner corners of her heart. Beaming at the sky while strolling the familiar alleys of Tundla, a small town in the Firozabad district where everybody knew everybody else, is an imagery my mom often recalls.
Her life as "Raj Ji ki beti" is rooted in an unusual fairy tale bliss I see emerging from within her only through recollections of the past. It's an uncharted territory I have only ever heard of through her stories but always wondered about.
"When was the last time you thought about yourself, mumma? Only yourself, without me, didi, or Papa…" I had asked, head-starting a conversation that, unbeknownst to me, would change something within me.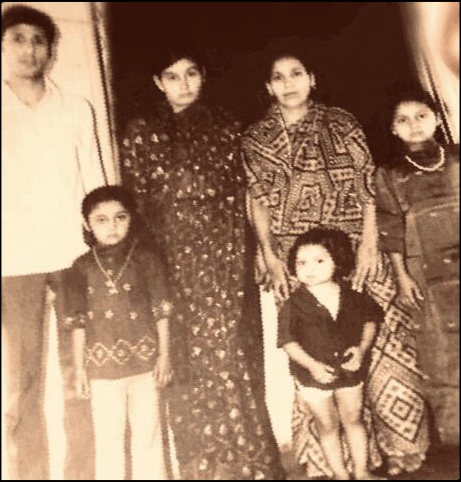 "Before my marriage, of course. Now, you're a part of me", she replied with a grin that worried me initially.
You see, I have had these conversations with her before. Fifteen years back, my life was loaded with exciting summer vacation trips to Nani's house, dodging monkeys, and re-visiting the zig-zag lanes my mother had grown up in. As much as I loved playing telephone booth behind window shutters that could form a tiny island on the bed, I could not reconcile my mother's version of her hometown with my experience.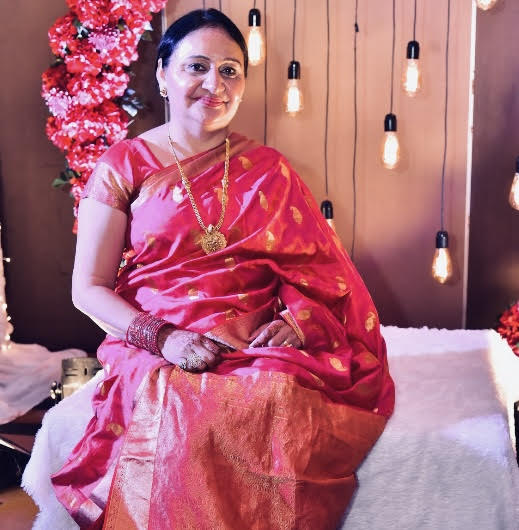 I immediately regret as I write this, but I think you might relate with me when I say that, for years, I viewed my mother as an extension of my existence. In the context of my own life. She was my problem solver, my go-to person, and the anchor to my naive issues that began with bad scores and ended with bad guys. While I was enchanted with her childhood stories, I never, for the first seventeen years of my life, thought about her as an individual person who had dreamt, aspired, and desired, but let it all slide for us, her family, and her daughters.
"I don't regret anything", she said, coming out of her deep dive in time.
As a child, my magical mother had an appetite for Jalebi and Ghevar, Amitabh Bachchan films, and swings in the vast Company Bagh ground, the centre for all the town's festivities back then. Her most annoying habit was to hate on my granny's tinde and stress her with an uncanny obsession to bathe every three hours. She loved accompanying Daddy (my grandpa) to his General Store, a cosmetics and garments shop that later became a Boot House. She was the third child among three sisters and a brother, and Daddy's happy-go-lucky demeanour is her favourite memory of the past.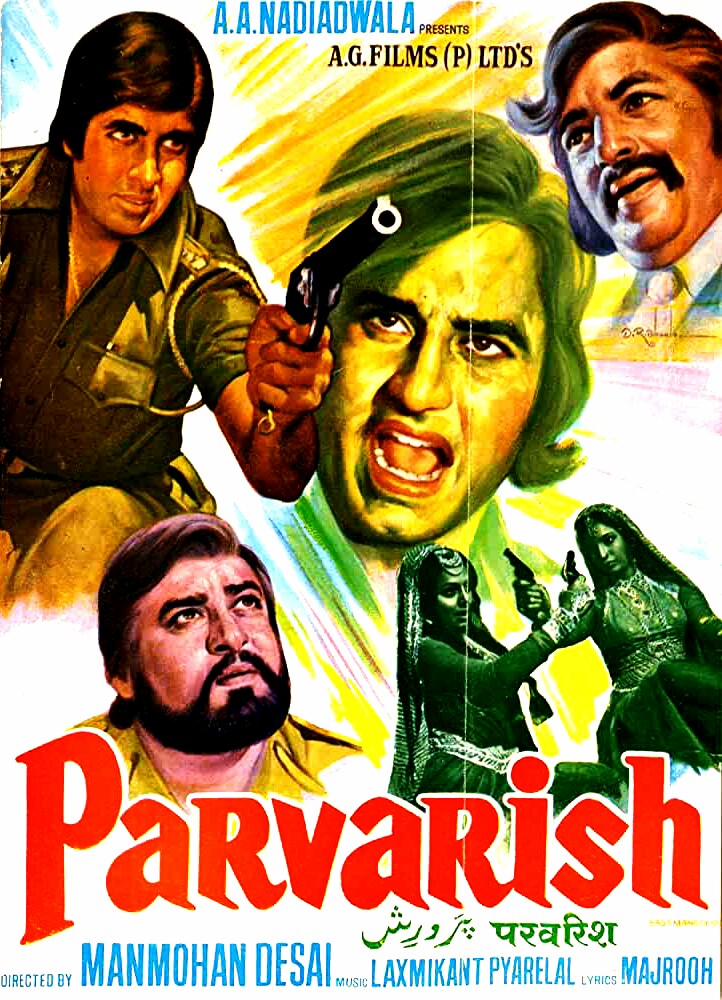 She knew and loved every nook and corner of her town, but a flame to explore the beyond sparked within her. The small vicinity of her surroundings became cumbersome as a teenager. She couldn't wear jeans, her chores outside were reduced, and kind neighbours became nosy. But she didn't complain. "Humaare time par aisa hi hota tha", she said.
Two prominent memories from her adolescent years include stargazing from the terrace and waiting for Daddy to bring sweets home. The weekly ritual of watching Amitabh Bachchan films in the theatre with family had continued. She saw rates spiking from ₹2 to ₹20 in a span of almost a decade.
What I found odd was that she described to me these anecdotes when my second question was, "When was the last time you felt truly free?"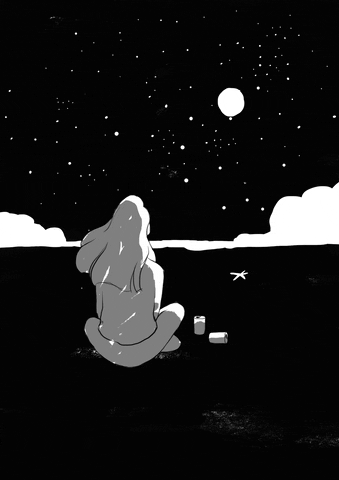 My mother got married via an arranged marriage when she was 22. My mom and dad have been together for the last 33 years. As the case often was back then, they fell in love after their marriage.
But it wasn't easy. And when money and responsibilities lay heavy on their shoulders, her desires took a backseat. You see, educating four children through one not-so-sufficient source of income was challenging, but this is not part of the story my mother mentions about her childhood. After the marriage, she started living in another small town, hundreds of kilometres away from home, in a locality where residents queued outside a handpump with buckets to make up for an irregular water supply.
"Humne sapne dekhe the par unki koi poore hone ki koi shart nahi rakhi thi."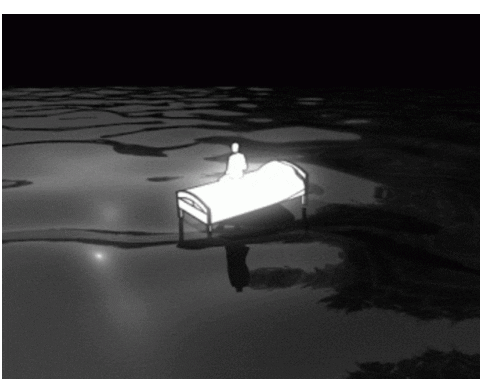 "Main abhi bhi kehti hun apne pairon par khada hona sabse zyada important hai. Aur yhi main tum dono ke liye chahati hun. Main nahi chahati tumhe kisi bhi chiz mein compromise karna pade," says my mother, who became financially independent after her marriage.
Teary-eyed, my mother recollected dropping my then two-year-old sibling to her sister's place to study for exams. "Masi", my sister had playfully uttered as my mom held her in her arms again after two months. My mother has been working as a PRT teacher for the last 30 years. Her work gave her stability and financial independence, without which my sister and I wouldn't have been where we are today.
On a side note, she loves crowned pictures of herself and rightly so. Here's my queen: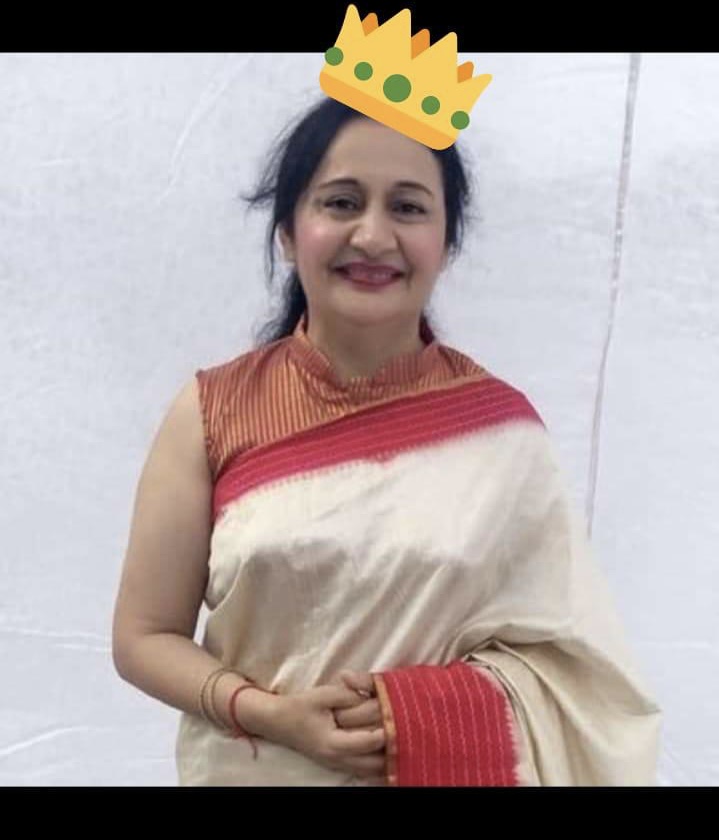 I think, deep within my mother, still resides the young girl who is strolling the alleys of her hometown. The girl who wanted to become an air hostess the moment she knew such a profession existed. My mother, like so countless selfless mothers out there, dedicated her life to nurturing her daughters. She instilled in us the belief that we too can dream big, and ours can be fulfilled, that we need to be financially independent. She urged us to acknowledge our privilege and never compromise on ambitions because we can 'afford' to dream.
My mother does not like to visit her hometown anymore. After her parents passed, the town only resides in her romantic recollections of the past. The little girl who dreamed of becoming an air hostess was a woman of 49 when she sat on her first flight. She's a month away now from undertaking her first international trip at 55 to visit my sister abroad.
"Are you excited?" I asked her.
"Yes, but after retirement, I want to settle in a 'small' house near the mountains", she replied.