The huge forest fire that erupted in central Portugal killed at least 62 people and injured 62 more, many trapped in their cars by the flames.
Here is what we know so far about the disaster:
- Evacuations, victims
The fire broke out just before 3:00 pm (1400 GMT) in the municipality of Pedrogao Grande in the region of Leiria. In the throes of a heatwave, temperatures soared to 40 degrees Celsius (104 degrees Fahrenheit) across the region.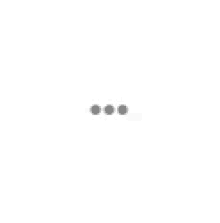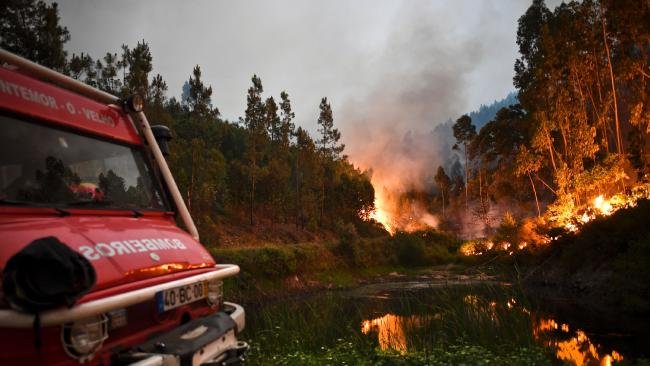 Fanned by violent winds, flames spread rapidly across the pine and Eucalyptus tree-covered hills between the villages of Pedrogao Grande, Figueiro dos Vinhos and Castanheira de Pera.
Several villages hit and people were evacuated.Some victims were discovered in homes in isolated regions.But many victims died on the road, trapped in their cars by the blaze.
At least 18 people died on the N-236, a road linking Figueiro dos Vinhos to Castanheira de Pera, according to Secretary of State for the Interior Jorge Gomes.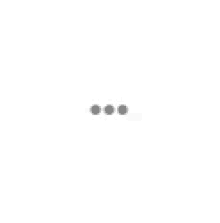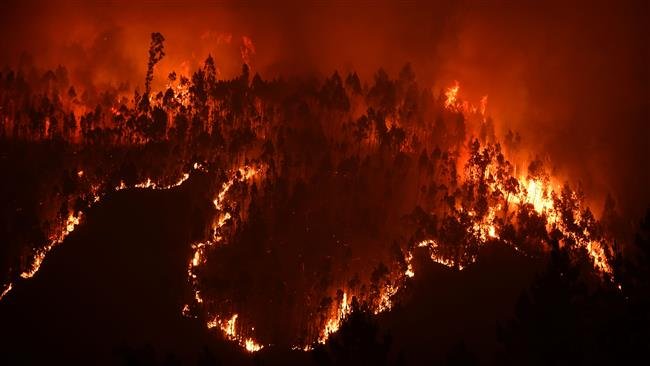 Sunday evening the death toll stood at 62 with 62 injured, including eight firemen. Five of the injured were in critical condition (four firemen and a child).
Authorities say other victims could be found as searches continue.
Firefighting forces 
Over 900 firefighters and more than 280 vehicles were employed to battle the fire.
Spain dispatched four water-bombing aircraft, and three firefighting planes arrived from France.
Two more Spanish airplanes and two Italian aircraft will also be deployed, according to the European Commission.
Ground reinforcements are due to arrive from Spain, said Portugal's Interior Minister Constanca Urbano de Sousa.
How the fire started :
Police chief Almeida Rodrigues blamed dry thunderstorms for the blaze, ruling out arson, and saying a tree had been struck by lightning.
"We found a tree hit by lightning," he said.
According to the Secretary of State for the Interior, the flames spread furiously in several directions, reaching a number of villages.
The fire was still not contained on  evening, with one of the four fronts remaining a threat.
Close to 100 forest fires continued to rage across Portugal , with over 2,000 firefighters working to bring them under control.
National mourning :
The government has declared three days of national mourning.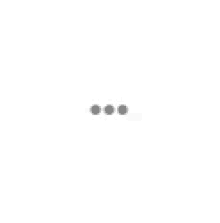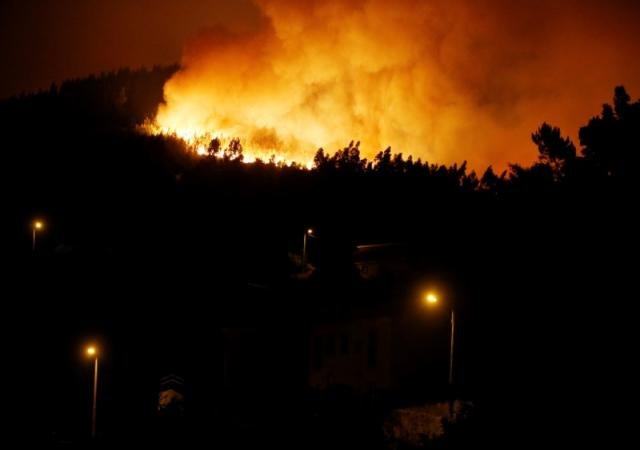 "The fire has reached a level of human tragedy that we have never known before," said a visibly moved Prime Minister Antonio Costa.
President Marcelo Rebelo went to the Leiria region to meet victims' families, saying he was "sharing their pain in the name of all the Portuguese people".
Schools in the region were closed indefinitely, and exams postponed.
(Feature Image Source: Reuters)