At least 120 people were on Sunday charred to death and 75 others severely injured after an oil tanker caught fire and exploded on a highway in Bahawalpur district of Pakistan's Punjab Province, according to media reports.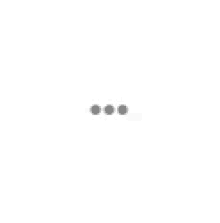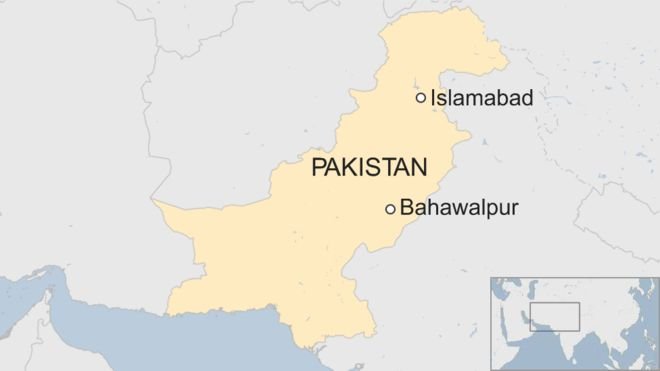 What caused the fire? 
The tanker caught fire and exploded apparently after fuel leakage from its damaged containers.According to Daily Pakistan, the oil tanker was speeding. 
People were collecting oil that leaked out 
People had gathered around the tanker after it overturned to collect oil that had leaked out.
Eyewitnesses say some people were smoking at the scene of the accident, which could have started the fire, Pakistan's Geo TV reports.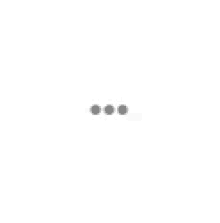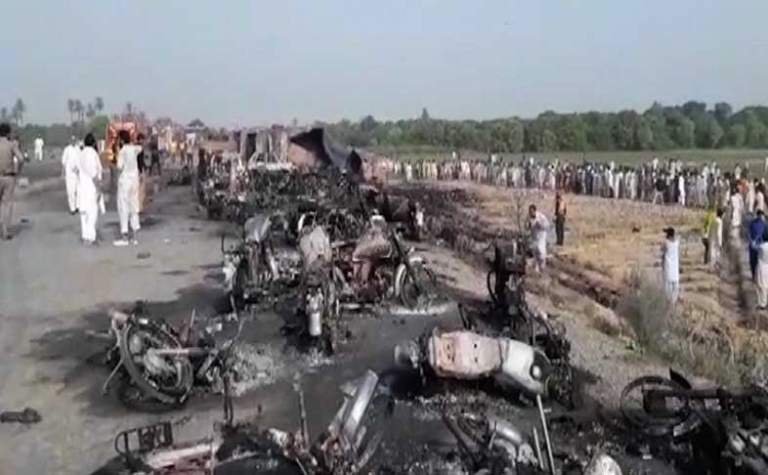 Identities of a number of victims may only be established by DNA sampling, as the bodies badly burned in the incident, reports say.
There are fears that the death toll could rise further.
Pakistan's media published pictures from the scene, showing a number of charred vehicles.
What's the government doing?
Chief Minister Punjab Shehbaz Sharif expressed grief over the accident and sought inquiry report besides directing civil administration to provide adequate health facilities to the injured.
He deployed helicopter of Punjab government to help the victims at the site.
Director General Intra-Services Public Relations took to Twitter and confirmed that Army helicopters were being sent for evacuation of casualties.
COAS expresses grief on losses in oil tanker incident. Directed provision of full assistance to civil admn in rescue/relief effort (1 of 2).

— Maj Gen Asif Ghafoor (@OfficialDGISPR) June 25, 2017
Punjab govt's spokesperson Malik Ahmed Khan while talking to Geo News expressed that the victims would be shifted to different hospitals across the province.
Chief of Army Staff general Qamar Javed Bajwa expresssed grief on loss of lives and ordered provision of assistance to civil administration.