Imagine an airport terminal building that gets crammed with passengers of only two flights! Talking about goals of infrastructural development here, Patna's Loknayak Jayaprakash Narayan International Airport is facing a serious threat because of lack of space inside the terminal building and outside (yes, runways too) and needs immediate attention before any unanticipated incident occurs.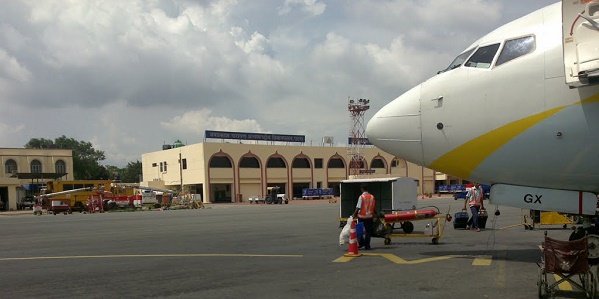 Source: indiaz
Addressing the media, junior Union civil aviation minister Mahesh Sharma stated that the airport was running without an operational licence from the Director General of Civil Aviation (DGCA). He said,
"The airport terminal building gets crammed with the passengers of only two flights. It would reach its saturation level soon and a decision must be taken on either shifting it somewhere or its expansion at the present location."
Airports Authority of India (AAI) expressed their concern over the matter to the minister. According to them, "the airport would reach its saturation level in the next five years."
The AAI pointed out some six acres of land at the western end of the airport, which lies vacant beside the airport, and belongs to the STF of Bihar police, can be utilised.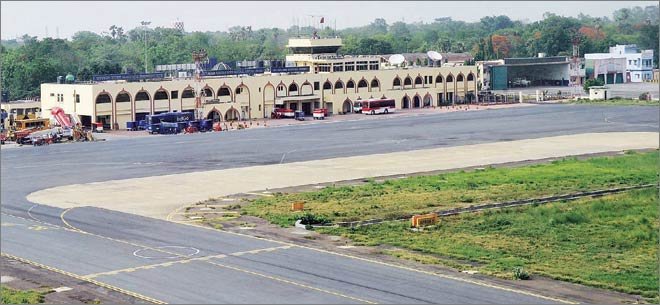 Source: indiatoday

According to a source,

"The minister assured them to arrange a high-level meeting between the state chief secretary and civil aviation ministry officials for the overall development of the airport and he would also take a call on its relocation."
Even the runways suffer from insufficient space. With only five bays for parking, the 2000 metre-long runway can accommodate only three airbuses and that too with difficulty.

With infrastructure development being one of the major goals of the government, this is an extremely dangerous and careless (sub)standard being maintained and needs immediate attention before the building collapses or the runway runs out of landing space, or before we witness any head-on collisions.
Wonder if the same problem would have remained unattended to, had it been the Delhi or the Mumbai Airport.