Shaheed Bhagat Singh is one of the most dynamic personalities associated with the Indian freedom struggle, and has been an inspiration to millions of young minds across the nation, often invoking patriotism in hearts of people.
Apart from several books, Bhagat Singh was also a subject of several films in post independence India, and his iconic image has also been used by almost every political party and other organisations for promoting their agenda.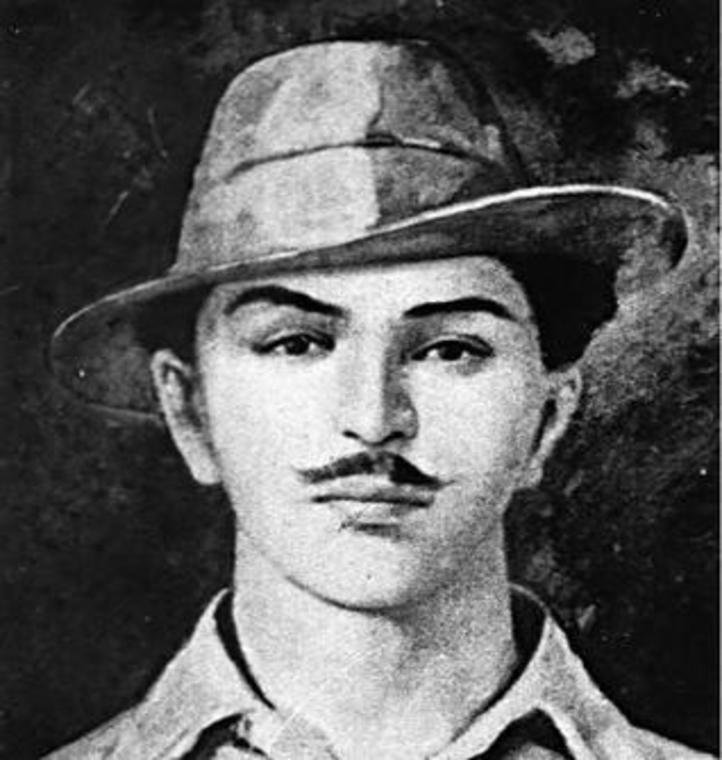 The recent controversy that erupted on social media after Sashi Tharoor compared JNUSU president Kanhaiya Kumar to Bhagat Singh, comes as one among a series of occasions where the name of the revolutionary has been caught in political slug-fests, NDTV reported.
While the nation debates Bhagat Singh's ideas and actions and political parties lay claim over his legacy, here's a glimpse of the man and his ideals:
Bhagat Singh was born on September 27 1907, in Lyallpur, Punjab, which is now in present day Pakistan, and his father and two uncles were released from prison the same day.
His family followed Swami Dayanand Saraswati's Arya Samaj movement, and his father was a member of Kartas Singh's Ghadar Party, formed for India's independence.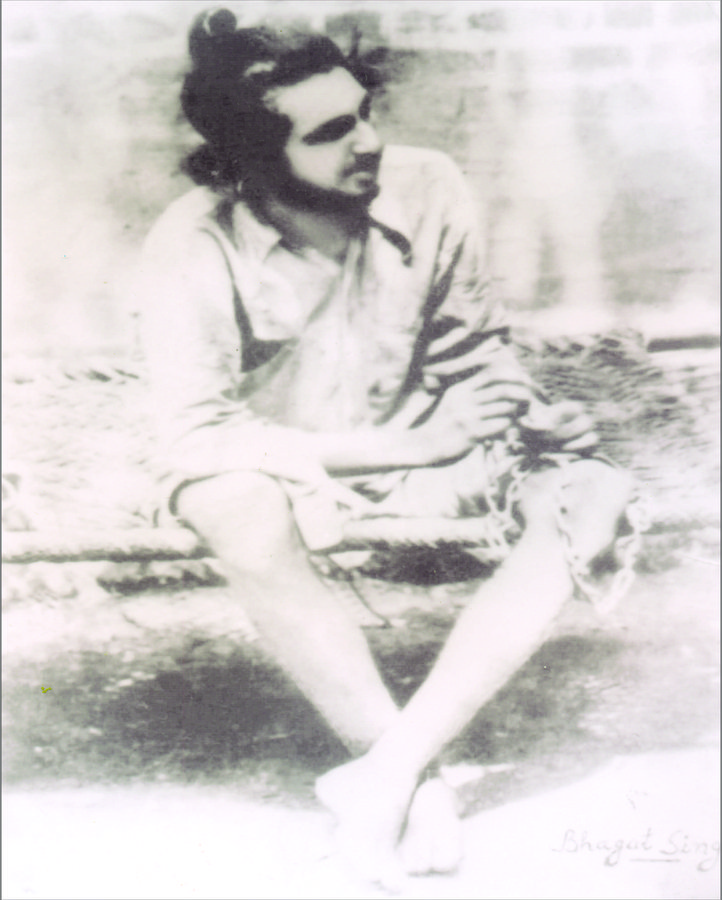 As a child Bhagat Singh talked of growing guns in fields to fight the British, and at 12, he bunked school to visit the site of the Jalianwala Baug massacre, where he collected soil wet with blood of martyrs in a bottle.
A young Bhagat Singh was also a follower of Mahatma Gandhi's Satyagrah movement, but grew disillusioned with the idea of non-violence after Jalianwala Bagh, and later joined the revolutionary movement as a teenager.
Bhagat Singh further attended Dayanand Anglo Vedic High School, which was operated by Arya Samaj, and National College in Lahore.
He was also a talented actor, and was widely praised for his performances in plays like 'Samrat Chandragupta' and 'Rana Pratap'.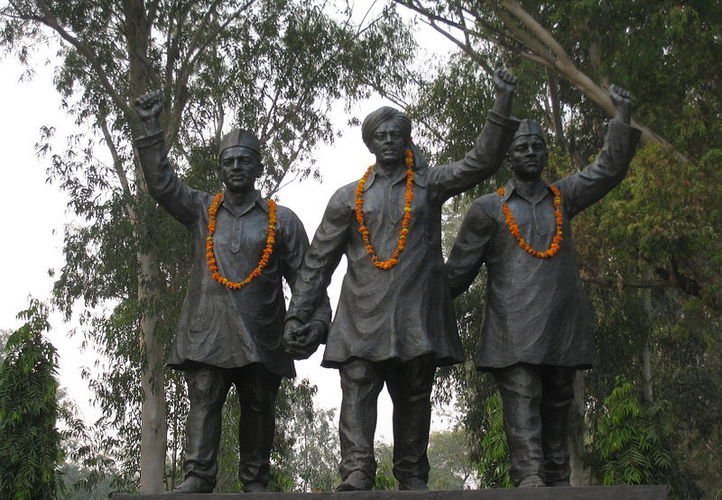 Bhagat Singh was influenced by the Bolshevik Revolution in Russia led by Vladimir Lenin and was further influenced by ideas of Marx, Lenin and Trotsky, after reading more about the subject.
A Sikh by birth, Bhagat Singh became an atheist and chose to abandon his religious beliefs after being exposed to ideas of Marx and Lenin, according to Frontline Magazine.
He also worked as a writer and editor for Punjabi and Urdu newspapers in Amritsar espousing Marxism, and was also the one to first raise the popular revolutionary slogan "inquilab zindabad".
Bhagat Singh was first arrested in 1927, on allegations of participating in a bombing in Lahore, and was released weeks later on a surety of Rs 60,000.
As an avid reader, Bhagat Singh demanded that all his fellow freedom fighters should also get newspapers, and read books by Irish, British, American and Russian authors in prison.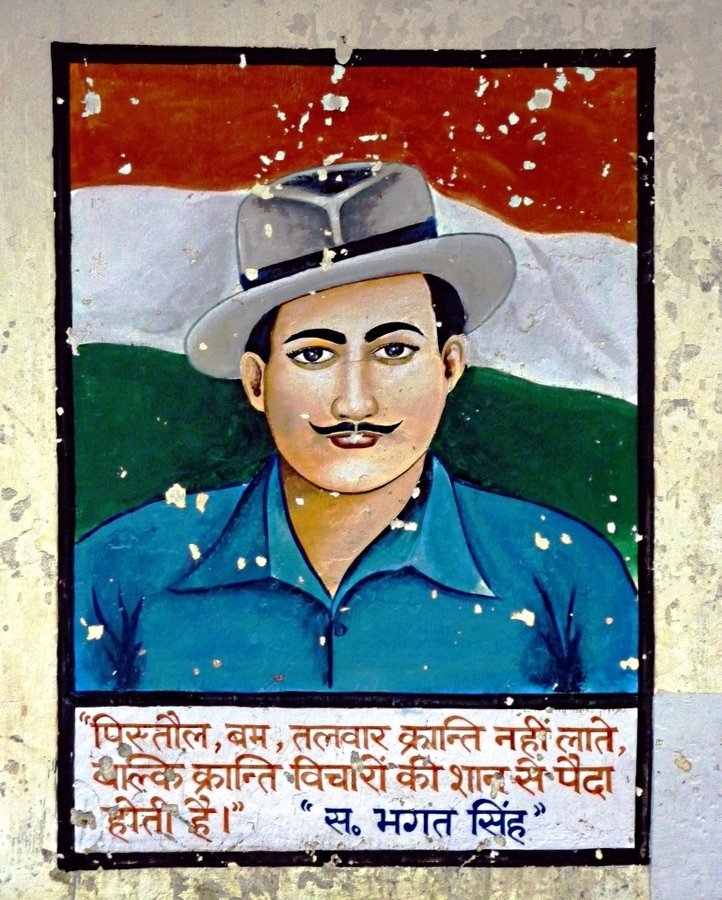 He was a member of the Hindustan Republican Association, which later changed its name to the Hindustan Socialist Republican Association in 1928.
He accidentally assassinated junior officer Saunders in a bid to kill the police chief responsible for freedom fighter Lala Lajpat Rai's death, due to a case of mistaken identity.
Bhagat Singh was arrested in 1929, after he and Batukeshwar Dutt lobbed two bombs, which were not designed to kill, in the Assembly chamber during an ongoing session.
During his time in prison, Bhagat Singh and his comrades led a 116-day hunger strike, demanding equal rights for Indian and European prisoners in jail.
While Bhagat Singh called the assembly bombing trial a drama, he and Dutt were given life imprisonment and Bhagat Singh and 21 others were charged with the Saunders murder.
On October 7 1930, Bhagat Singh, Sukhdev Thapar and Shivaram Rajguru were convicted of Saunders' murder and were sentenced to death by hanging.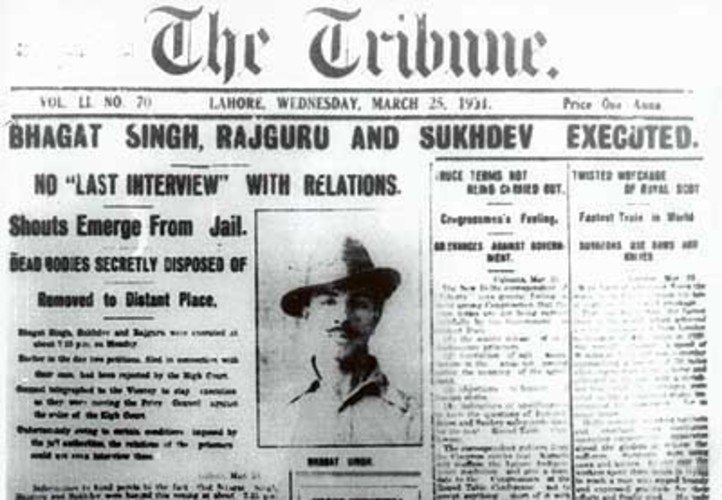 On March 23 1931, all three were hanged in a haste even before the scheduled time for their execution, and their bodies were cremated secretly by jail authorities near Satluj river. Bhagat Singh was just 23-years-old then.
Although Bhagat Singh was a socialist with ideological differences with the Congress, his image has featured in election campaigns of almost every political party in India over the past few decades.
The Khalistan movement in the 80s also used Singh to justify their violent movement for a separate Sikh nation, and recently even the Islamic State was also found using his story to influence Indian recruits. 
Feature image source: AFP