In the span of a few months, Tripura Chief Minister Biplab Deb has said a lot of things, that will not make sense even if you are stoned. So naturally, we wondered what kind of grass he must be smoking to make such statements.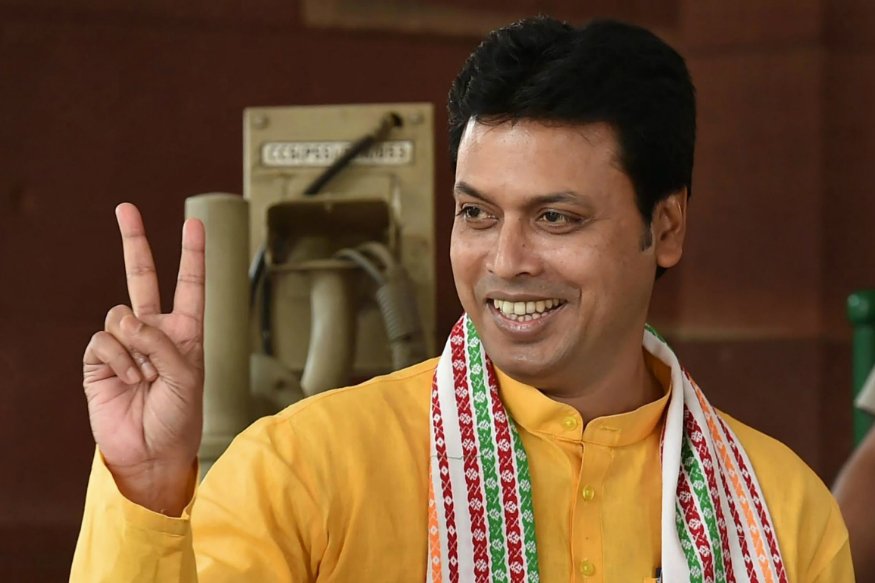 Take a look for yourself.
1. The CM was speaking at a seminar organised by the Tripura Veterinary Council at Agartala. He was of the opinion that today's 'educated youth' had narrow-minded ideas that prevented them to opt for poultry farming, leading to unemployment.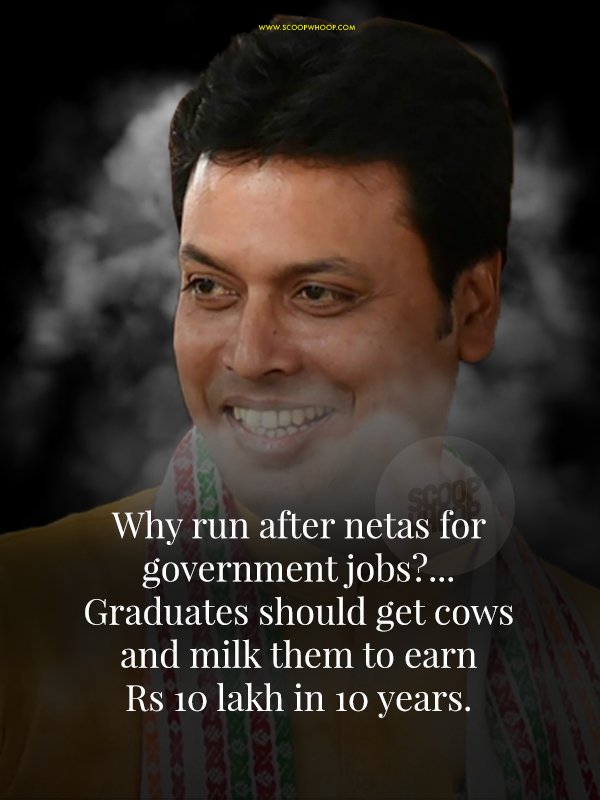 2.  The honourable CM was of the opinion that only Aishwarya Rai a good representation of Indian beauty and the decision to award Indian women the titles of Miss World and Miss Universe was a market strategy.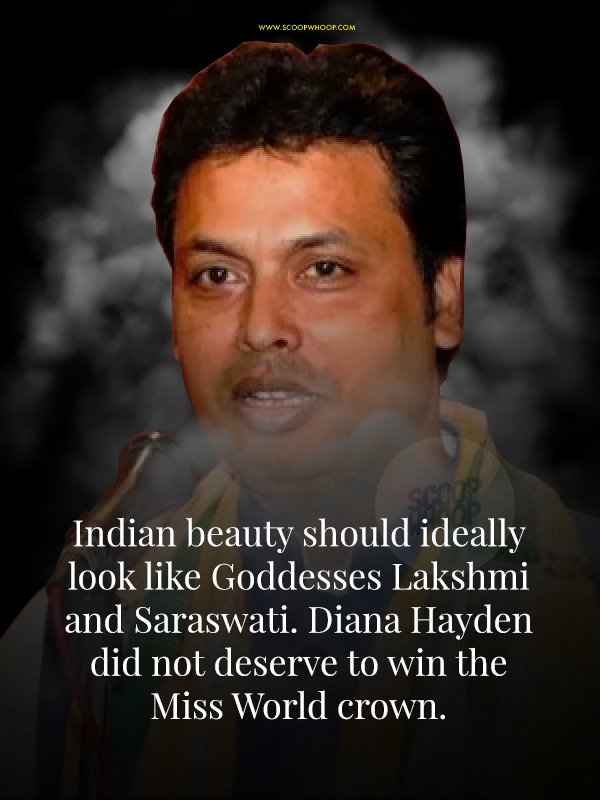 3. Deb was attending as attending an event in Agartala to mark the Civil Service Day when he said this. We are still trying to figure out the reasoning behind this logic.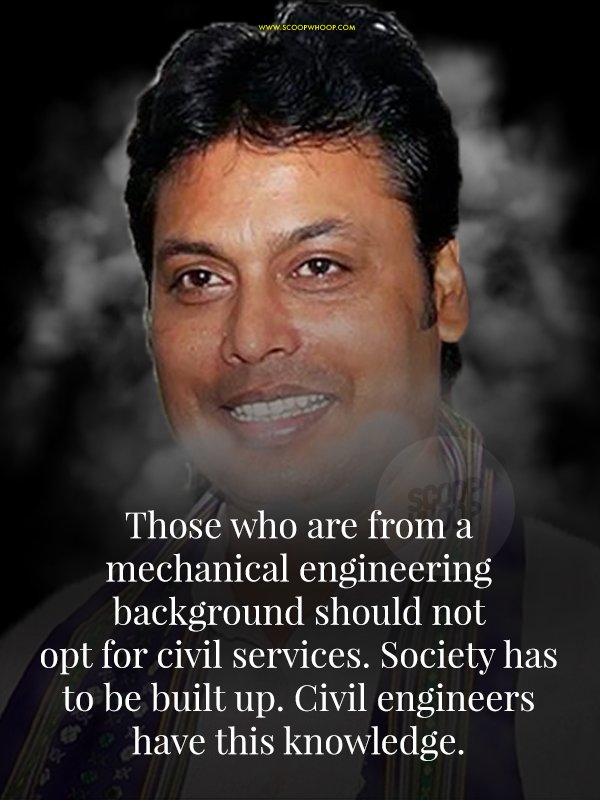 4. The Tripura CM made this interesting remark right after he made the one about cows and employment. The same logic applied, I guess. Hats off to him for getting such condensed numerical figures though.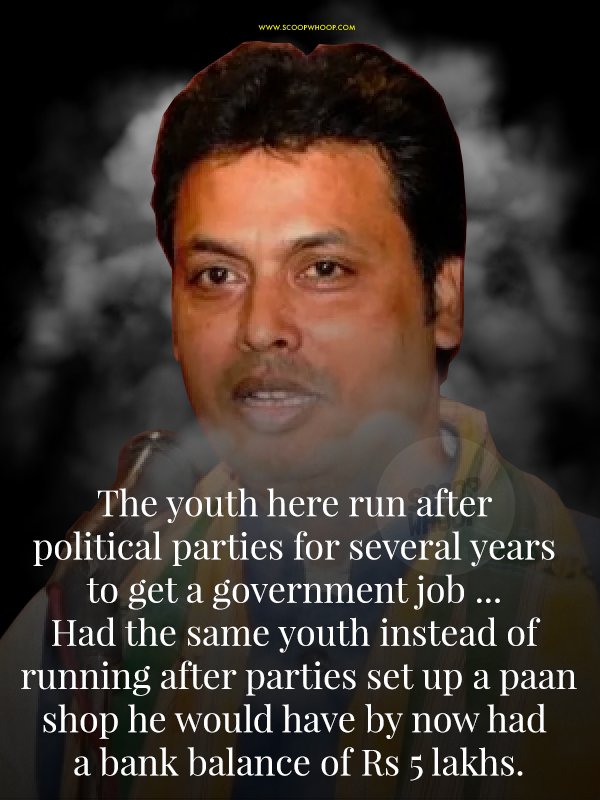 5. This goes pretty much in tune with the current central government. Had to miss the logic behind this one.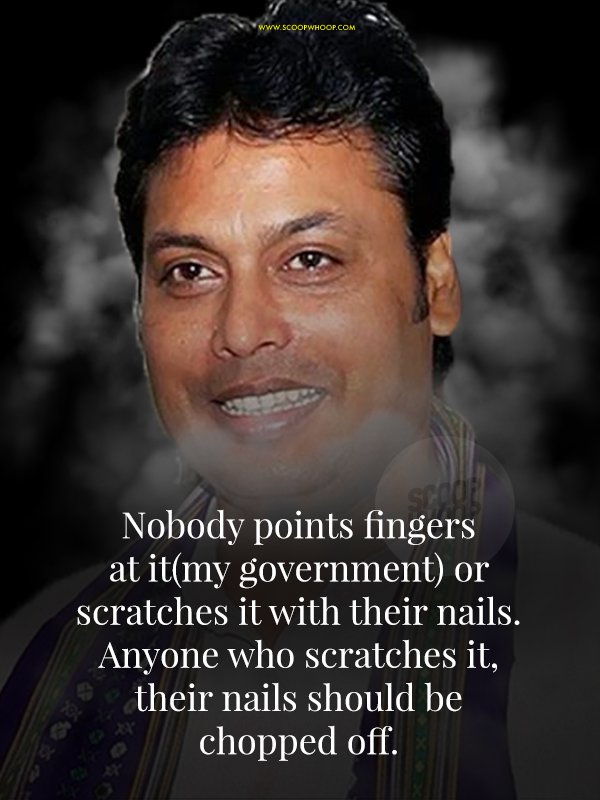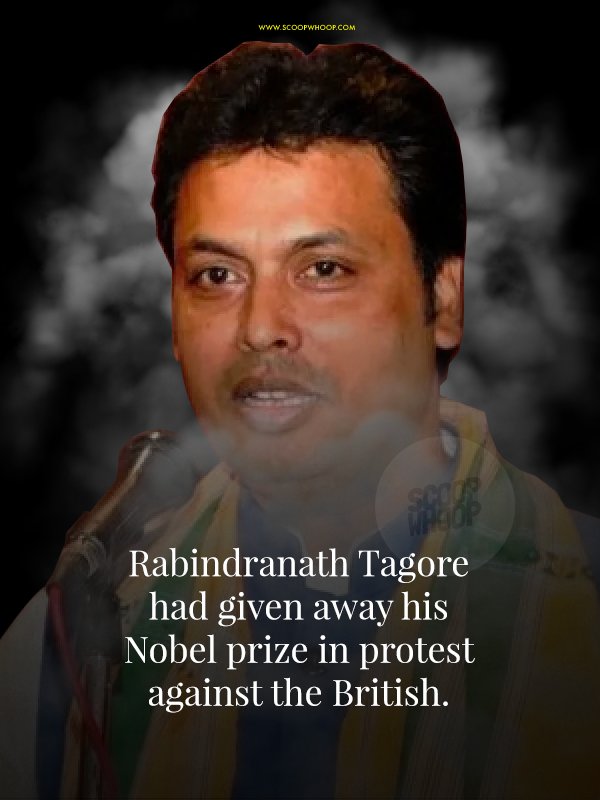 7. And of course, we saved the best for the last. This is the statement that propelled him straight to the limelight.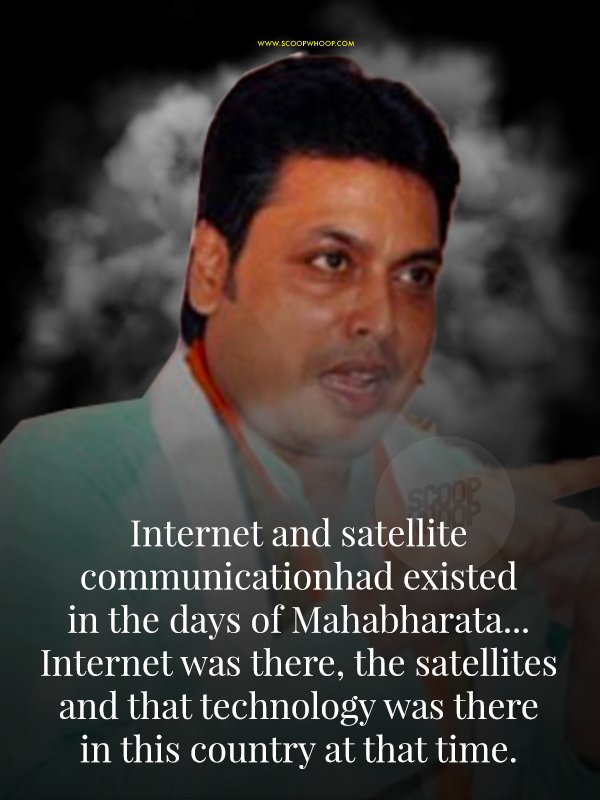 If you ever find out where he scored from, do let us know. 
For research purposes, of course.