The BJP is yet to take a decision on its candidate for the upcoming Presidential poll, even as the party virtually rejected Shiv Sena's proposal for RSS chief Mohan Bhagwat to be the ruling combine's nominee.
Replying to a question on the BJP-led NDA's candidate for the Presidential polls in July as the opposition was already working on putting up a joint candidate, said BJP President Amit Shah told Aaj Tak channel in an interview that a decision is yet to be taken.
"Even if I have a name on my mind, it has to be discussed within the party first," he said.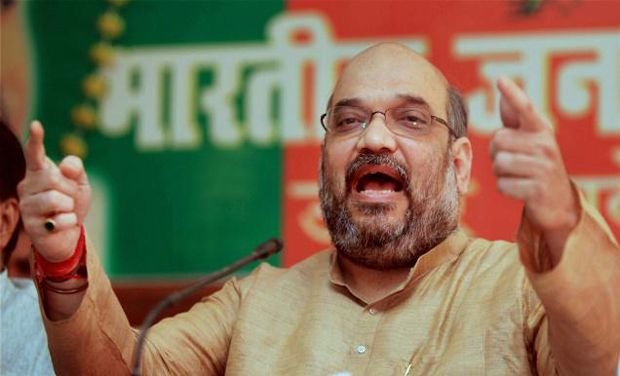 He also rejected the Shiv Sena's proposal regarding Bhagwat, saying that party has itself ruled it out.
Ahead of the Modi government's third anniversary, he said it has won the people's trust and added that the poor have the belief that it was working for their welfare.
In a democracy the "biggest certificate is the people's verdict" and the masses have time and again underscored their support for the BJP-led NDA government, he said in a reference to the BJP's win in several state polls.
The Modi government has been able to rid the country of the politics of casteism, family rule and appeasement, and turned the focus on the politics of performance, he claimed.
While the UPA government was accused of scams running into Rs 12 lakh crore, even rivals of the NDA government have not levelled a single charge of corruption against it, Shah claimed.