In a relief to senior BJP leader and former Karnataka Chief Minister B S Yeddyurappa, a special CBI court here today acquitted him along with his two sons and son-in-law in a case where he was accused of taking Rs 40 crore in kickbacks to ignore illegal mining. 
In a judgement delivered at a packed court hall, Judge R B Dharmagouder also exonerated nine other accused in the kickback case. The case cost Yeddyurappa the post of Chief Minister in 2011 after he was indicted by the then Lok Ayukta Santosh Hegde. 
The CBI had filed a chargesheet in October 2015 against Yeddyurappa, his sons BY Raghavendra and BY Vijayendra and son-in-law Sohan Kumar, a Bellary-based private steel company and a Shimoga based Trust run by the family of Yeddyurappa for alleged abuse of official position and corruption.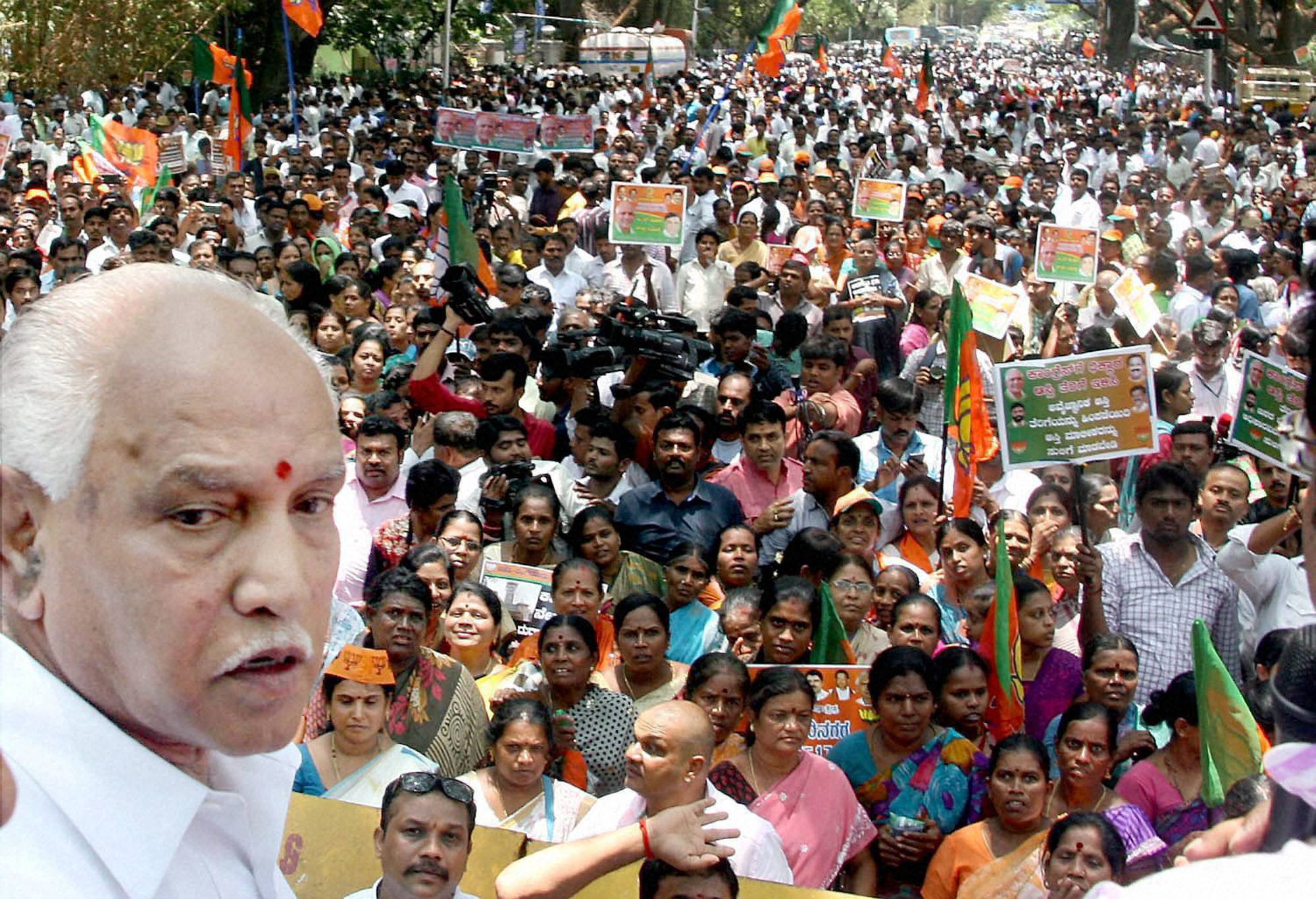 Yeddyurappa spent about three weeks in jail in October 2011 in connection with the case before he was granted bail. 
The accused had been charged with criminal conspiracy, cheating, forgery and corruption. 
The CBI chargesheet had alleged Rs.40 crore was paid in kickbacks, including Rs 20 crore that was allegedly paid to a trust run by the Yeddyurappa's family, for granting favours like mining licenses. 
After the verdict, the former chief minister tweeted: 
Justice is done, I stand vindicated… Thanks to all well wishers,friends & supporters who stood with me in my tough times…

— B.S. Yeddyurappa (@BSYBJP) October 26, 2016
"I am happy that false allegations and politically motivated charges have been dismissed," the state BJP strongman, who has returned as the state BJP chief earlier this year, told reporters. He said the court verdict had come as a relief to lakhs of BJP workers and gave a "new fillip" to him to bring back the party to power in the next Assembly polls in Karnataka.