aA day after Najeeb Jung resigned as Delhi's Lt Governor, Chief Minister Arvind Kejriwal met him at Raj Niwas here.
Kejriwal reached the LG's official residence around 8 AM and the breakfast meeting lasted for nearly an hour. Asked why Jung quit, Kejriwal said, "He resigned due to personal reasons."
Yesterday Jung's office, without citing reasons for his sudden exit, said, "he would be returning to academics". Jung's decision had taken political circles by surprise.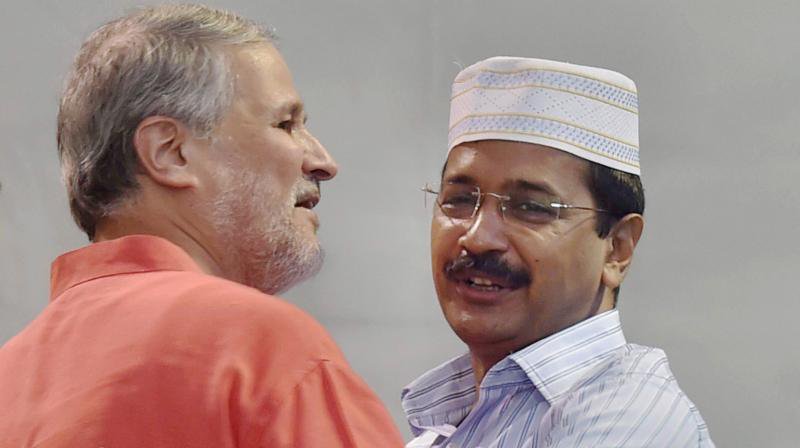 Sources close to him had said yesterday that his resignation has nothing to do with his acrimonious relationship with the AAP government over matters of jurisdiction and he was contemplating to quit for last few months.
The Chief Minister was in Ranchi yesterday when the news of Jung's resignation broke. He tweeted,
Sh Jung's resignation is a surprise to me. My best wishes in all his future endeavours.

— Arvind Kejriwal (@ArvindKejriwal) December 22, 2016
The Delhi Chief Minister said he was invited by Jung for the breakfast meeting. Later Deputy Chief Minister Manish Sisodia also called on Jung.
Sisodia said he shared a "good rapport" with Jung and thanked him for his cooperation especially in areas of education. "We had a very good chat. He shared memories of the last two years and also of his days as a bureaucrat. He said that he was mulling to quit over the last one year."
"He wants to spend time with his family and focus on academics. He said that he could not quit due to things like chikungunya" outbreak, Sisodia said.
On who could be the next LG of Delhi, the Deputy Chief Minister said many names are doing the rounds but nothing official has come up. "We will work for the people of Delhi irrespective of the circumstances," said Sisodia.
Meanwhile, Union Minister Kiren Rijiju criticised the Aam Aadmi Party and Congress for "doing politics" over the resignation of Najeeb Jung.
"I don't know what problems do the AAP and Congress have. When Jung was working, they were demanding resignation. "Now since he has resigned, they are questioning why he has resigned. Should Jung have resigned by taking permission from AAP and Congress?" Rijiju said.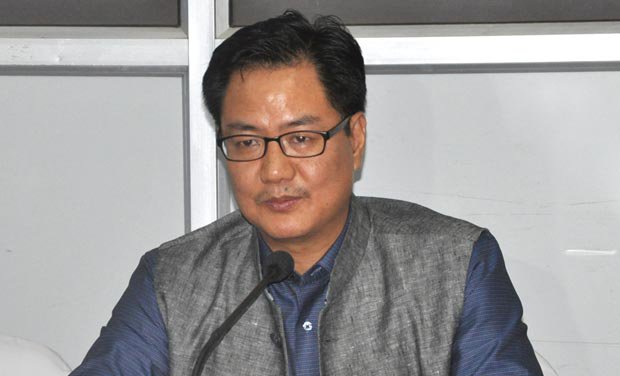 The Minister of State for Home said the AAP and Congress leaders have no locus standi to ask questions. He asked the two parties "to give up doing politics" over Jung's resignation.
Rijiju also refused to speculate on the reasons behind Jung's resignation saying only Jung could tell it. Raising questions over Jung's sudden resignation, Delhi Congress Chief Ajay Maken had demanded that the Centre should explain the reasons behind his "unceremonious exit", saying there is more to it than meets the eye.
The AAP had alleged that Jung worked under the "influence" of the Modi dispensation and questioned whether the power tussle between the Centre and Delhi government will continue even after the appointment of a new LG.
"Modi government promotes its people. We hope he gets a better posting after this. I am unhappy that his tenure was disgraceful. Now that he has gone, good luck to him."
"Najeeb Jung's behaviour was not his. He was under the influence of someone. We hope the next LG gives priority to issues concerning people and does not work under anyone's influence," AAP's Kumar Vishwas had said.