West Bengal Chief Minister Mamata Banerjee on Friday  coined an interesting term to describe the Narendra Modi government. "Super dictatorship is going on (in the country). If somebody says anything, they (the Centre) will send the ED, or CBI or IT to their homes. All are scared of that," Banerjee said criticising the BJP-led NDA government at the Centre, at an interactive session hosted by a news channel. 
This is not the first time that the West Bengal CM has used some pretty strong terms to describe the Modi government. In previous occasions, she used terms like "inspector raj" and "extortion" to describe Modi's governance. 
Here is a refresher course for you: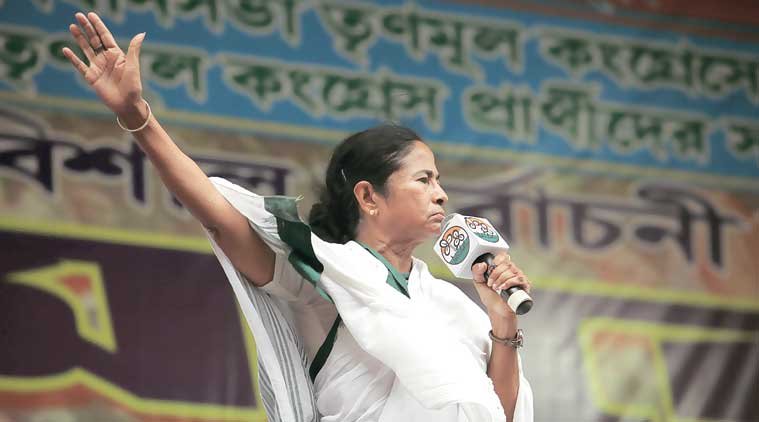 "This is a government of agencies, by agencies, for agencies"
In an recent interview with the Indian Express, Mamata Banerjee said, "People are saying that it is a government of the agencies, by the agencies for the agencies. Because people are scared and afraid. Why will I be afraid, you tell me? If I am in politics, if I am in a democratic movement, I shouldn't be scared, no? It is my birthright, it is my political right, it is my democratic right, it is my constitutional right…that I must open my mouth…my voice…I can raise my voice. But why, if someone raises their voice, their voice will just be curbed through agencies — this is not proper. Because today someone maybe in government, tomorrow they may not be. This creates a new precedent."
"GST and demonetisation are biggest scams of Narendra Modi government"
Mamata Banerjee slammed the Narendra Modi government, saying demonetisation and Goods and Services Tax (GST) are the "biggest scams". "Demonetisation and GST biggest scams. We will not bow down our head, we will be happy to go to jail," she said, reports Financial Express.
"Inspector Raj is back"
Hours before the midnight roll out of GST, Mamata Banerjee slammed the Narendra Modi government for keeping the "arrest clause" in GST and said this would bring back "the mockery of Inspector Raj", reports The Indian Express.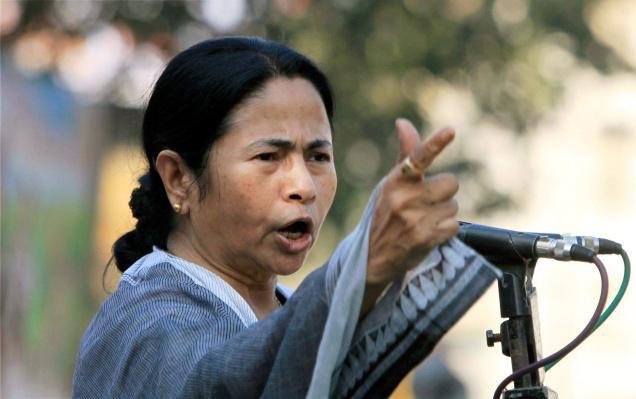 "I am shocked to find that the GST rules contain a rather draconian arrest clause, which can lead to major harassment of businesses, particularly the small and medium, with some sections even being non-bailable too. Given the atmosphere in the country of vindictively targeting anyone who dares to disagree with the Central Government, I am deeply concerned that the arrest clause in GST may well be used to target business leaders who raise their voice of dissent on any policy matter or any practices," Mamata wrote on her Facebook page.
"At the stroke of midnight on 14th August, 1947, India won her freedom. Now, at the midnight of 30th June, 2017, freedom and democracy stand to face grave danger. The mockery of Inspector Raj is back," she added.
"In the name of Aadhaar, privacy is being lost and there is extortion"
Mamata Banerjee slammed Narendra Modi's government at centre for implementing Aadhaar cards at primary school level and ICDS centre. "Now even infants (0-5 years) will need Aadhaar cards? Aadhaar card for mid-day meals and ICDS? Shocking! 100 Days' Work also not spared. In the name of Aadhaar, privacy is being lost and there is extortion. Why is this government so negative? As a nation, we must condemn this," she added, reports Economic Times.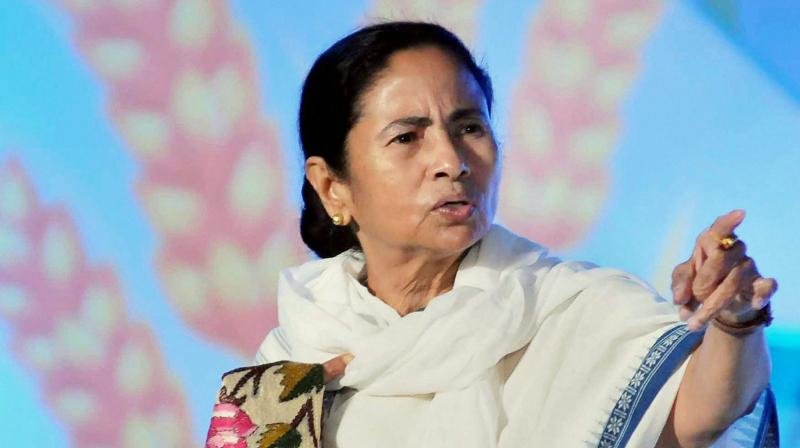 Modi government is 'bulldozing federal structure' of the government 
Mamata Banerjee accused Narendra Modi government of bulldozing the federal structure in the country and said she would seek the President's opinion on the issue. "Modi government is bulldozing the federal structure and violating Constitution. It is interfering in the functioning of the state governments. We will seek the opinion of the President," Banerjee told reporters.
(Feature Image Source: PTI)