Prime Minister Narendra Modi on Sunday courted controversy after he accused the incumbent Samajwadi party-headed government of practising discrimination on the basis of caste and religion.
At an election rally in Fatehpur, Uttar Pradesh, Modi said, "Gaon me kabristan banta hai to shamshaan bhi banna chahiye. Ramzan me bijli aati hai to Diwali me bhi aani chahiye. Bhedbhav nhi hona chahiye (If land is given for cemetery in a village, it should be given for cremation ground also. If electricity is supplied during Ramzan, it should be supplied during Diwali also. There should not be discrimination."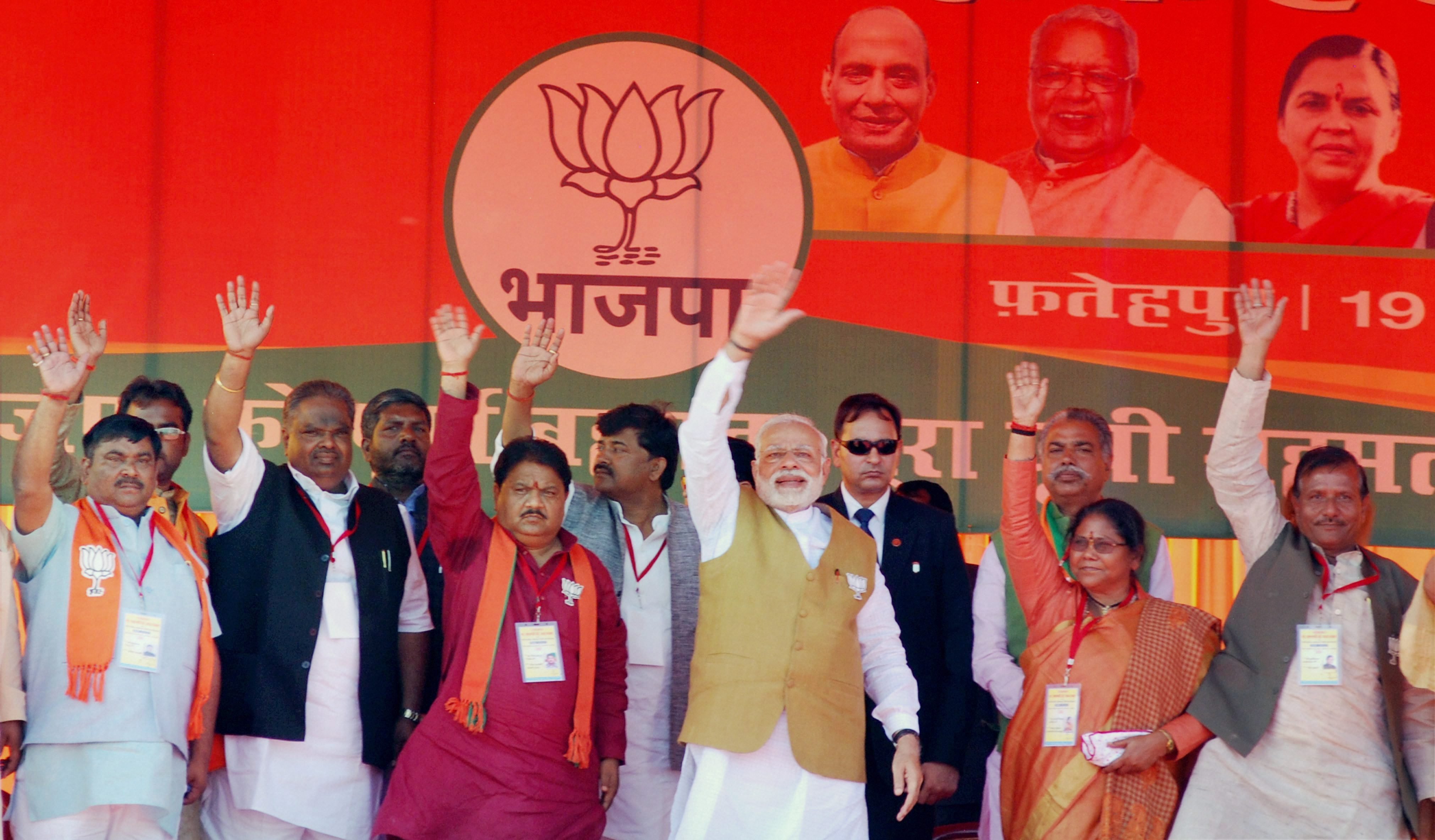 He also spoke about the 'prevailing Goonda raj' in the state and slammed the government for its failure to maintain law and order in the state. 
His statements invited strong reactions across the political spectrum and many calling it 'communal'. The Indian National Congress said it has lodged a complaint with the Election Commission against the Prime Minister.
Here are some critical reactions to the statement:
(Feature image source: PTI)