On Tuesday, in an unprecedented step, Doordarshan and All India Radio refused to broadcast the customary Independence Day address of Tripura Chief Minister Manik Sarkar, advising him to "reshape" the speech after it was recorded by him.
The public broadcasters did not air Sarkar's six-minute speech which was scheduled to be aired at 6.30 a.m. on Tuesday after the Sarkar Government refused to make changes.
In his speech, Sarkar states that the "spirit of Secularism is under attack" in India. He also stated that the people of Dalit and minority communities are under "severe attack" in the country. 
Here's the full text of Sarkar's speech which the two broadcasters refused to air: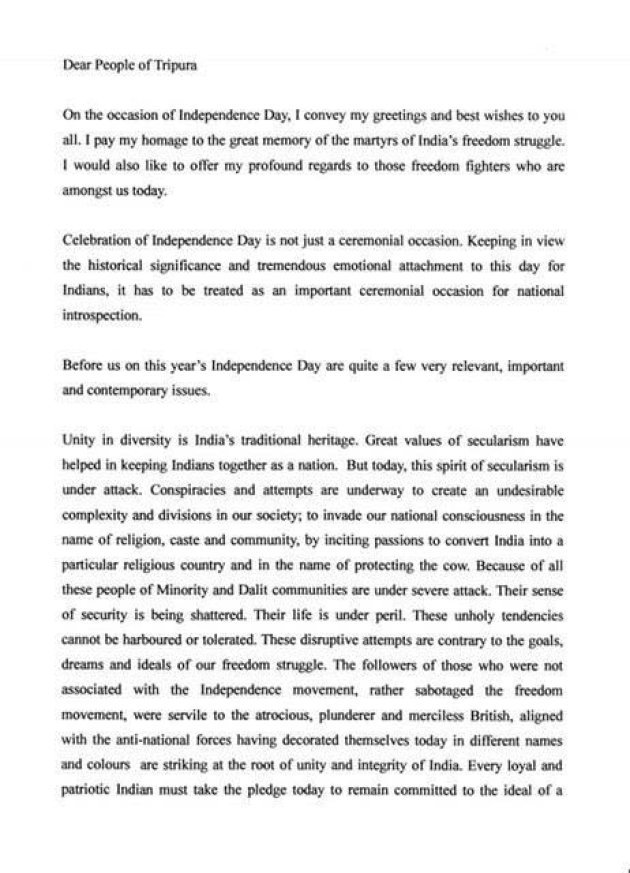 The second page reads…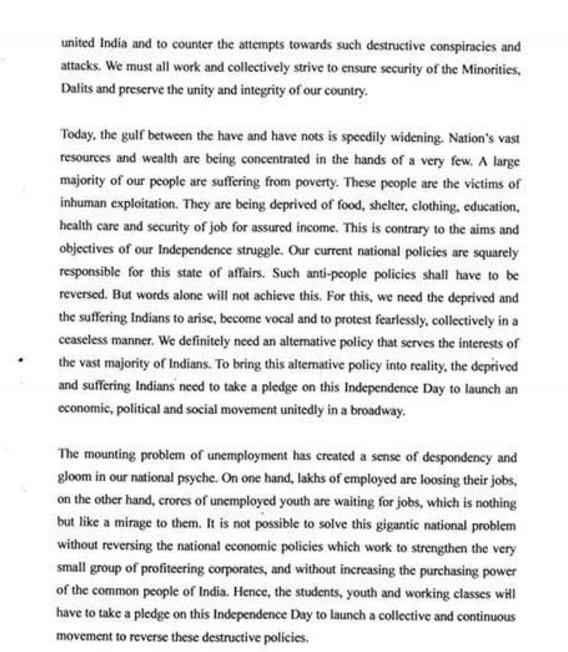 The third page reads…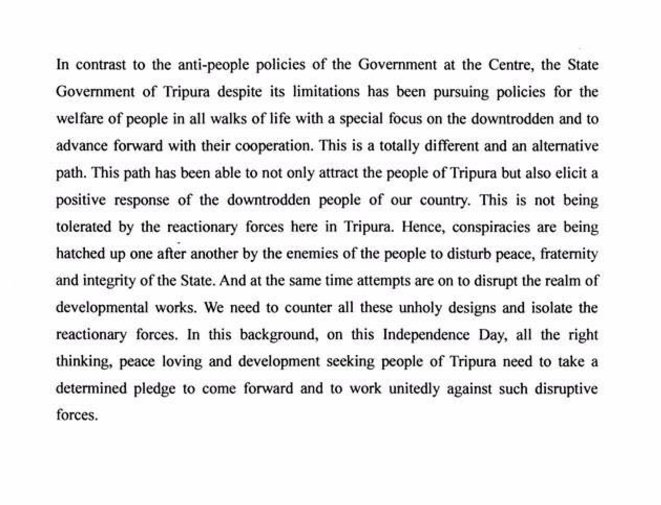 In a strongly-worded statement, the Polit Bureau of the CPI(M) condemned the censorship and said it was a "gross infringement on the right of a Chief Minister to address the people of his state on Independence Day."
"This act is reminiscent of the Emergency days and goes beyond as it seeks to gag the elected Chief Minister of a state. The Central Government is trampling upon the autonomy of Doordarshan/AIR and Prasar Bharati by such acts of censorship. The Polit Bureau demands action against those responsible for prohibiting the broadcast. The Modi Government should stop treating the Prasar Bharati as a department of the Ministry of Information and Broadcasting," the statement said.
(Feature Image Source: PTI)