A probe panel set by Union Human Resource Development ministry to investigate into Dalit scholar Rohit Vemula's suicide at Hyderabad Central University (HCU) has now said that he did not belong to Scheduled Castes category.
Former Allahabad High Court judge A K Roopanwal who is a part of the one-man judicial commission which was set up by then HRD minister Smriti Irani, has submitted the report to University Grants Commission, reports Indian Express.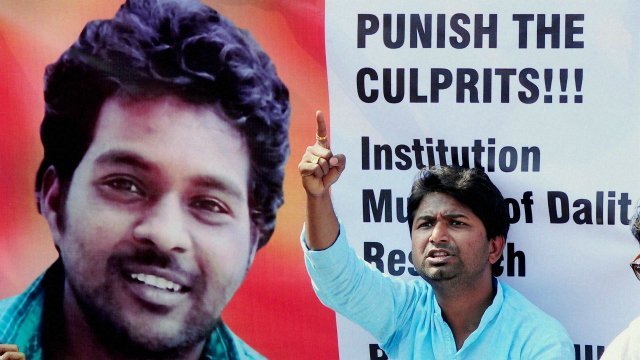 The findings of the inquiry panel support the earlier such claims where his Dalit identity has been questioned. 
In January, Minister of External Affairs Sushma Swaraj had said Vemula was not a Dalit.
"The facts have come out in the case and as per as my complete knowledge, that student (Rohith) was not a dalit. By calling him a dalit student, this whole case has been raised as a communal incident by some people," she had told ANI News.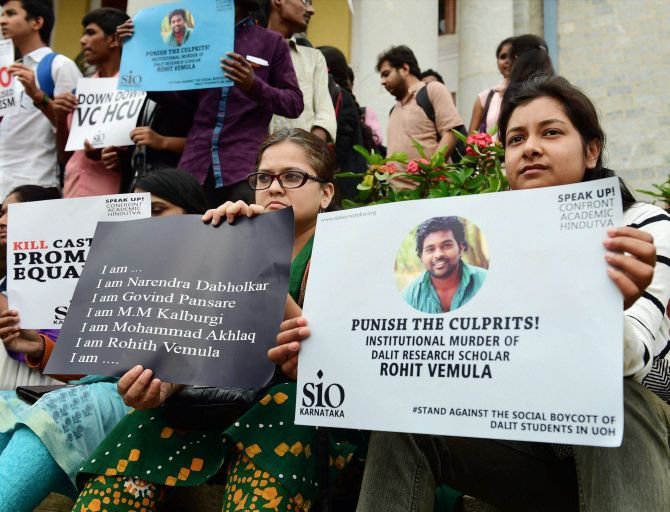 In February, a report by Andhra Pradesh government issued by Guntur tehsildar stated that Rohith was not a Dalit, a claim which was supported by Telangana Police, reports India Today.  
In November 2015, HCU's executive council had expelled five students, all said to be Dalits, from the hostel and barred their access to public places on campus for allegedly assaulting an ABVP student leader. 
The issue became a major point of contention inside the campus and subsequently, Vemula committed suicide in a hostel room on January 17 this year. In his suicide note, he blamed the authorities for practicing caste-based discrimination which further escalated into a major national controversy.  
(Feature image source: PTI)