Given the response to a video done earlier, it's unlikely Delhi University student Gurmehar Kaur didn't guess the reaction her #StudentsAgainstABVP campaign on Facebook would get. 
The standard reaction to anything critical of the government, particularly on social media, is to shut it down. And fast.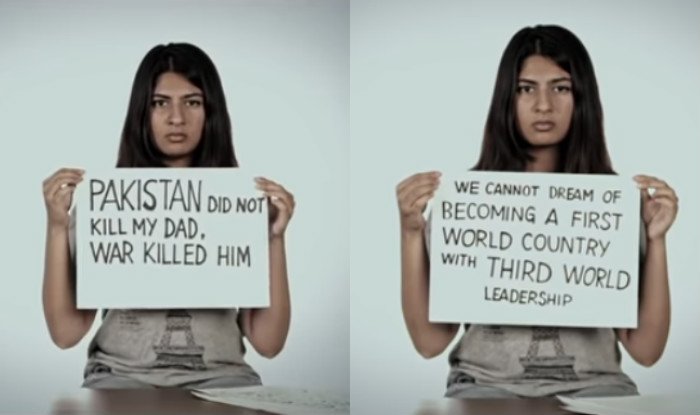 Whether engineered or not, cricketer Virender Sehwag and actor Randeep Hooda, became the faces of the response. Sehwag's tweet, Hooda's endorsement, rape threats and other threats have resulted in Kaur ending her social media campaign and even declaring that she'd leave the national capital for some time. 
And then came the rumours that the basis for the first video, the origin of her fame and what her critics believe gives her legitimacy. What started as buzz on Twitter, was confirmed by the Indian Express, which said that Kaur's father didn't die in Kargil as she stated in her first video. 
But the report does confirm two things: her father Captain Mandeep Singh did fall to terrorists' bullets and that he died in the line of duty.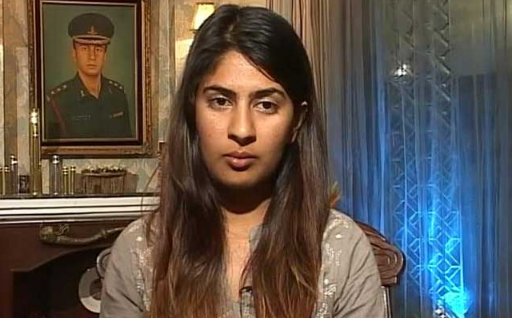 In the bid to discredit the girl's campaign everything has been fair game so far, including alleged rape threats. But let's not forget that while Kaur can be accused of misrepresentation, she remains the daughter of an army official who died in the course of serving the country. It's importance shouldn't be dulled by the fact that he didn't die on a mountain in Kargil since that's what popular belief would like to dictate. 
Some like journalist Anand Rangnathan, have also pointed out that though Kaur's father didn't die on a peak in Kargil, he still technically was killed in the war:
It is very WRONG, as a people, as a nation, to cast aspersions on whether @mehartweets' father, Capt Mandeep Singh, is a Kargil martyr. 1/5

— Anand Ranganathan (@ARanganathan72) February 28, 2017
However, war operations – mop-up, counter-insurgency, ran BEYOND the ceasefire, well up to August-end. They form PART of the Kargil War. 3/5

— Anand Ranganathan (@ARanganathan72) February 28, 2017
But that's unlikely to bother those against her. The report will be cited on social as being evidence that we can't take the student seriously any more. They could not be more wrong.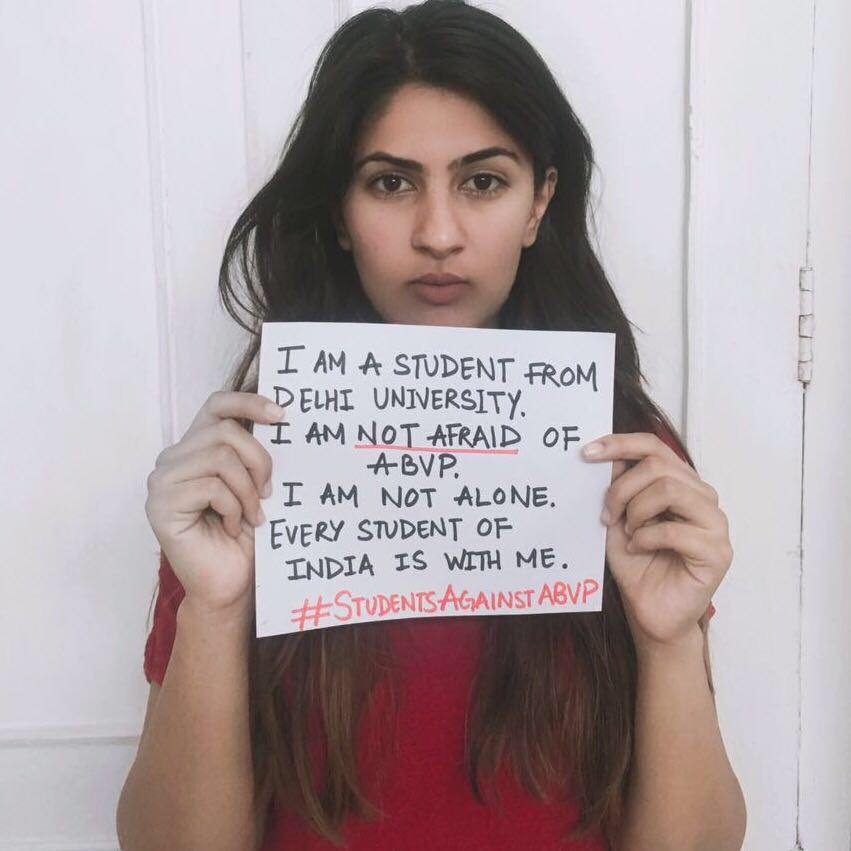 There shouldn't be less space for Kaur, or for that matter any student of Delhi University, to air their opinions on the new political battle being fought on campus and social media. Just as members of the ABVP are to respond to the allegations. Kaur's alleged misrepresentation cannot be a reason to deny her or for that matter, any other student a voice without them having to fear reprisal and threat. 
Feature Image Source: YouTube