Delhi Chief Minister Arvind Kejriwal who never misses an opportunity to take on Prime Minister Narendra Modi on Friday night tweeted what seemed like a barb over the Udta Punjab censorship controversy: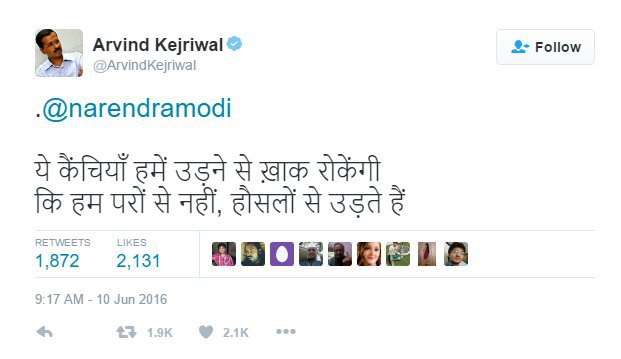 But Twiteratti were quick to pounce on it and came up with their own poems. #KejriwalShayari soon began trending on twitter, with many coming up funny poems in response. : 
Here are some of the funniest!
1. A valid explanation for the CM's poetry: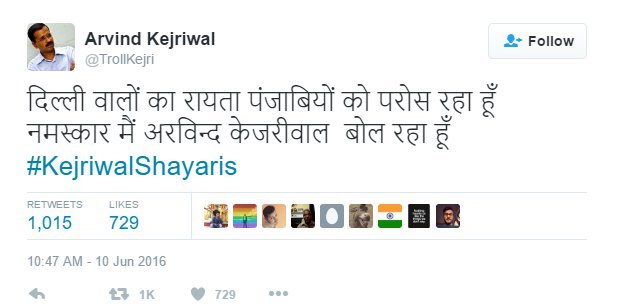 2. This one got the Delhi CM's sentiment just right: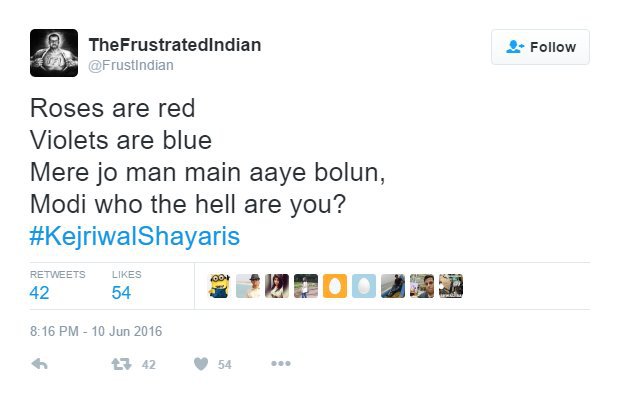 3. Can't argue with this: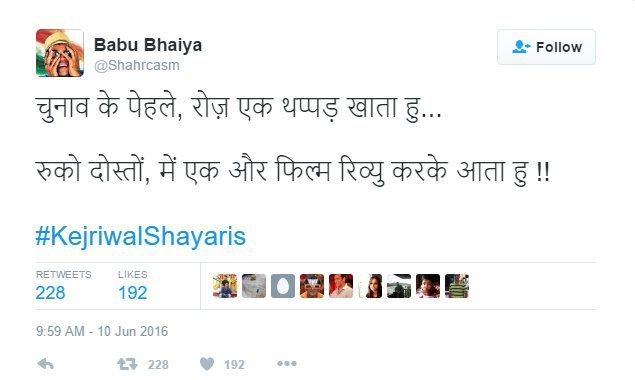 4. This shayari seemed pretty topical given the weather and mango season: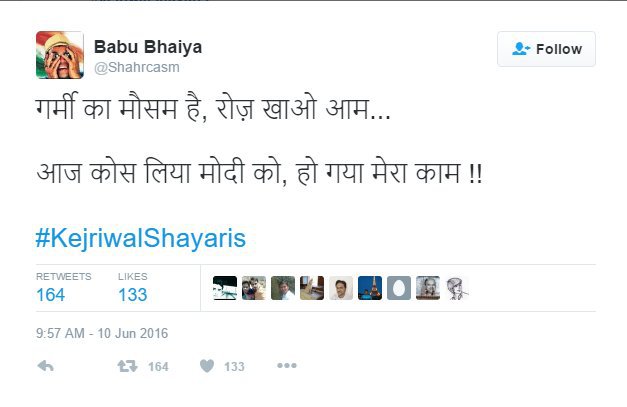 5. Doesn't everyone hate their colleagues?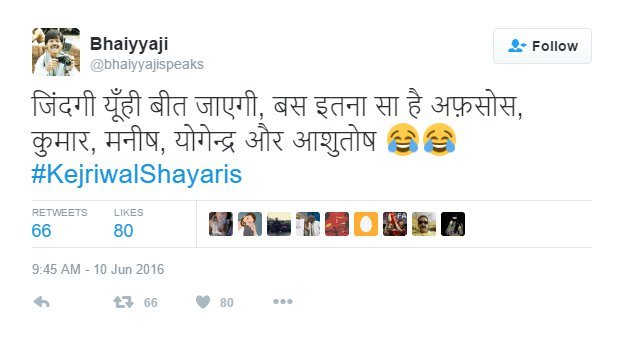 6. Though it's not winter, this one remains evergreen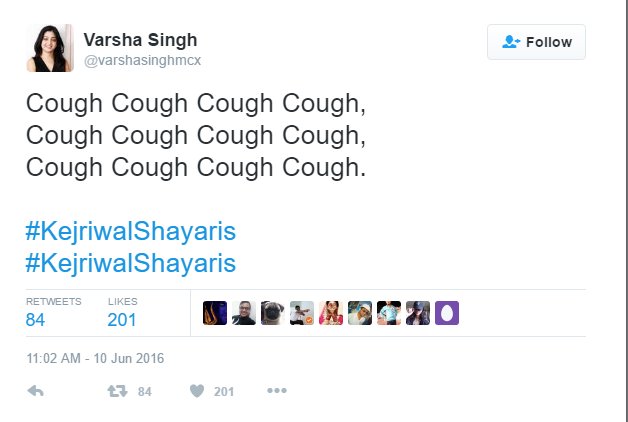 6. This one's truly beautiful…if you like raita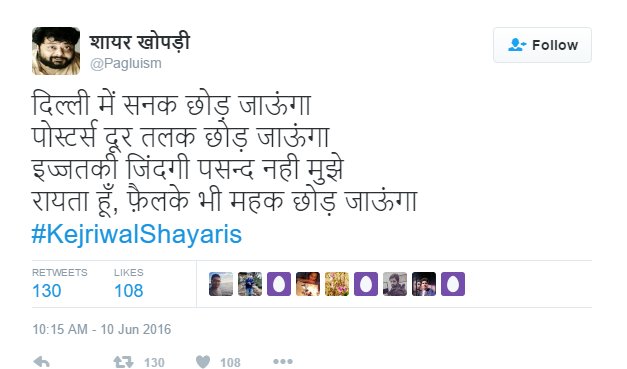 7. Finally a valid explanation for the 'high' claims made: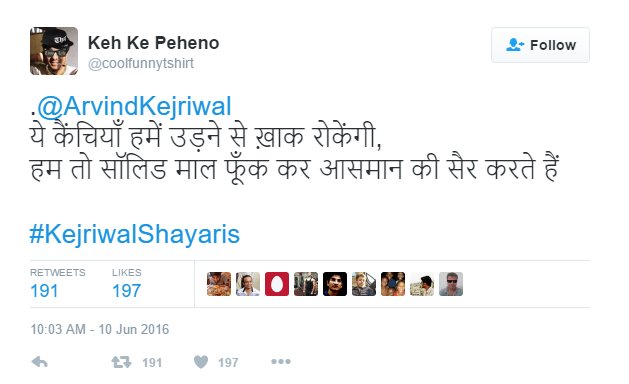 8. He should have seen this one coming: