The Delhi High Court verdict that the Lt Governor is the city administration's boss triggered a fresh war of words on Thursday between AAP government and incumbent Najeeb Jung, who said he felt sorry for Chief Minister Arvind Kejriwal and that his interpretation of the Constitution is "laughable". 
"I feel sorry for him (Kejriwal). Because he shows a paranoia which is really of concern. He should mature," Jung said, calling handling of certain issues by the Chief Minister "childish" and his interpretation of certain provisions of the Constitution "laughable, Jung said adding that the Delhi government will have to take corrective measures after the verdict.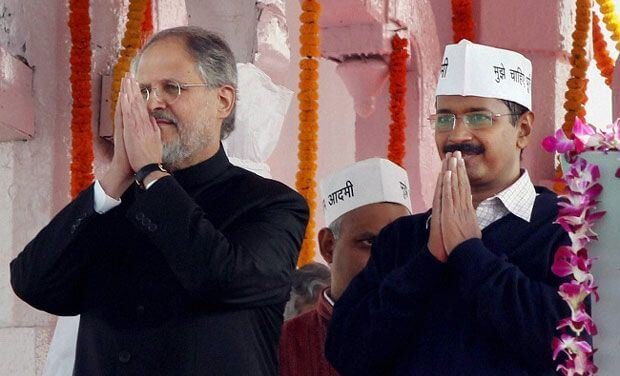 Jung, addressing a rare press conference, said a number of decisions including Delhi Government's directions to power regulator DERC, appointment of government representatives to BSES board and certain orders relating to tax will have to be "corrected" as they did not have his concurrence.
 At the same time, he said the Court's ruling that he is the "administrative head" of Delhi was neither a victory for him nor a defeat for Kejriwal, noting fulcrum of the verdict was to protect the sanctity of Constitution. 
"When we get elected, we are not rulers of this country. You, me and nobody is the ruler. We will have to work and confine ourselves to our works and jobs which are in the framework of the Constitution," he said.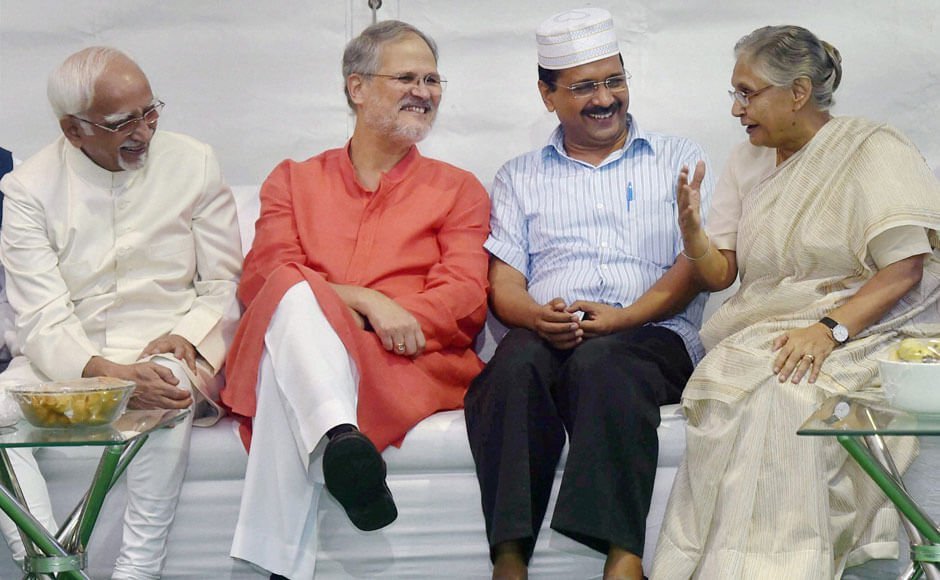 Asked why he did not speak to media when AAP leaders, including the CM, "attacked" him on several issues, the Lt Governor quoted an Urdu couplet – "Waqt aane pe bata denge tujhe aye aasman, Hum abhi se kya batayen kya hamare dil mein hai ((When the time comes, we shall show thee, O heaven/For why should we tell thee now, what lurks in our hearts?) " 
However, the AAP government said it will challenge the order in the Supreme Court, asserting it has been targeted for trying to contain corruption. 
"We respectfully disagree with the High Court verdict," Deputy Chief Minister Manish Sisodia said, adding there was a "big difference" between any other Union Territory and the national capital and alleged that on the "pretext of rules", various decisions aimed at curbing corruption have been stalled.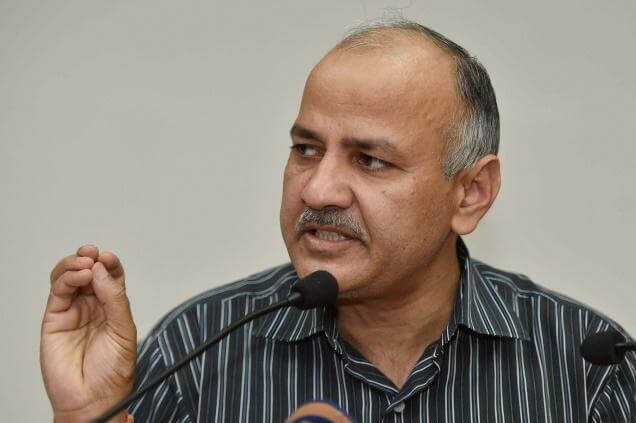 Arguing that AAP government has been targeted for trying to contain corruption, Sisodia said "The High Court says Delhi is merely an Union Territory. If as per Constitution Delhi is only an UT, then why was it amended to make Delhi an UT with legislature.
"Several acts of the Parliament relating to Delhi have defined both the Lt Governor and the Government of NCT as different entities. So, if Constitution had considered Delhi a mere UT, the city would have functioned like Chandigarh, Lakshadweep and Andamans. But it is not so," Sisodia said.
Delhi Home Minister Satyendar Jain said city government will move the Supreme Court against the HC verdict.
(Feature image source: PTI)