The Centre will tomorrow launch 'Progress Panchayat', an outreach campaign to create awareness about its programmes for the welfare of religious minorities and remove their "fear and misconceptions" about the NDA government.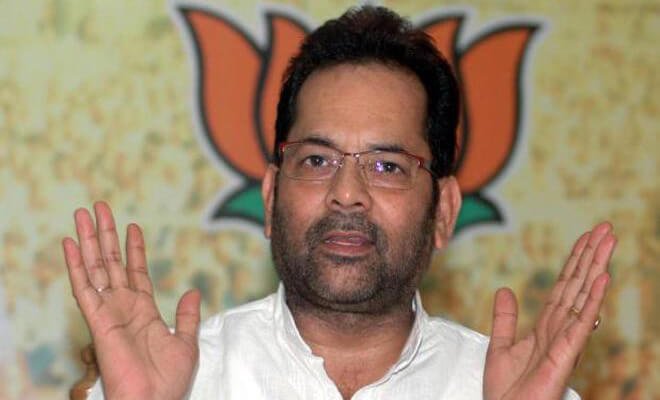 The campaign will be launched by Union Minister of State for Minority Affairs (independent charge) Mukhtar Abbas Naqvi from Haryana's Mewat, which witnessed tension following the murder of a couple and gangrape of two members of the family allegedly by a cow protection group last month.
The launch of the outreach programme comes a few days after Prime Minister Narendra Modi pitched for empowerment of Muslims.
"This is the first, unique and different kind of outreach programme launched by us, during which we will inform people about developmental activities in social, educational, health and infrastructural sectors and their employment," he said.
 The ministry will also seek suggestions from locals on improving its programmes and functioning, the minister said. Naqvi attributed the "sense of fear and misconceptions" among minorities about the NDA government to "disinformation campaigns" launched by its political opponents and said the panchayat will help remove those too. 
"This (misconception) has been created by our political opponents who never talked about development of minorities," the Union minister said. He asserted the outreach programme was not aimed at securing votes but implementing government's developmental agenda.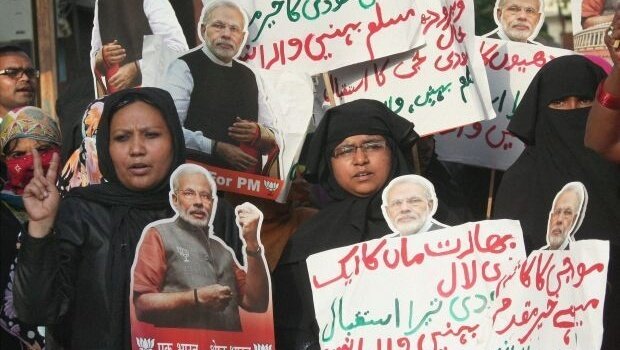 "Earlier, people from minority communities were cheated by merchants of votes. Now there will be no such business of votes, but an agenda of development to ensure welfare of the communities," Naqvi claimed. 
Besides holding the panchayat, he will also inaugurate a 100-bed hostel building for girls at Hathni in Palwal and staff quarters at schools in Nuh and Nagina. He will also lay the founding stone for a model school in Chilwali. 
The Union minister will take part in a similar programme at Tijara in Rajasthan's Alwar district on October 3 and is expected to attend a total of 100 such Panchayats in areas which have significant presence of minorities across the country.
Feature Image Source: PTI