From the air, the Imphal valley is a picture postcard. The blue of the Loktak lake reflects the blue of the sky, in which a few white cotton ball clouds are floating. All around the blue lake, the land is emerald green. In the distance, a ring of tall hills stands guard over the idyllic landscape.
The tiny Imphal airport welcomes visitors with a quiet small-town sleepiness. There is little of the buzz that greets visitors emerging from the air-conditioned cocoons of Delhi and Mumbai airports, into the bustling – and hustling – cities outside.
Imphal's main market area, around the Ima Keithel or Mothers' Market, is a lazy chaos of all kinds of traffic, pedestrians and hawkers. One of the town's major thoroughfares, the Bir Tikendrajit Road, known popularly by its abbreviation, B.T. Road, runs past this market.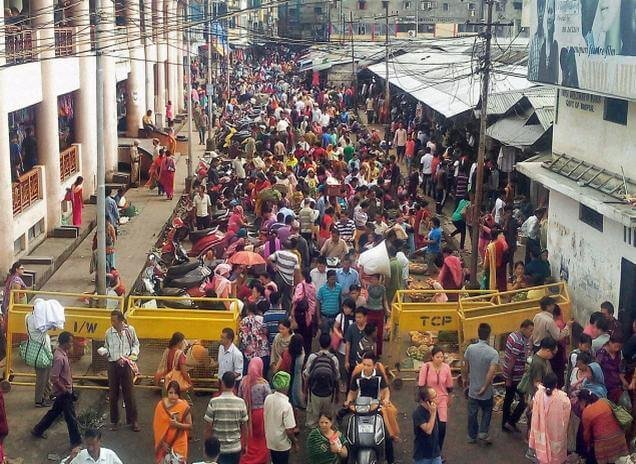 Near this busy road, around 10.30 am on the morning of July 23, 2009, gunshots suddenly broke out. Five bystanders, including one policeman, took bullets. One of them, a pregnant woman named Thokchom Rabina Devi, was shot through the side of her forehead, near the right temple, and died on the spot.
Minutes later, a young man named Chungkham Sanjit Singh who had come to the market to buy medicine for his ailing uncle was hustled into a pharmacy by a posse of armed Manipur Police commandos, and shot dead in cold blood.
Someone in the crowded market that day took photos of Sanjit being led into the pharmacy, and of his lifeless body being dragged out by the policemen and tossed into the back of a pickup truck next to Rabina Devi's dead body. The photos were published in Tehelka in August 2009. Outrage followed. There were huge street protests in Manipur.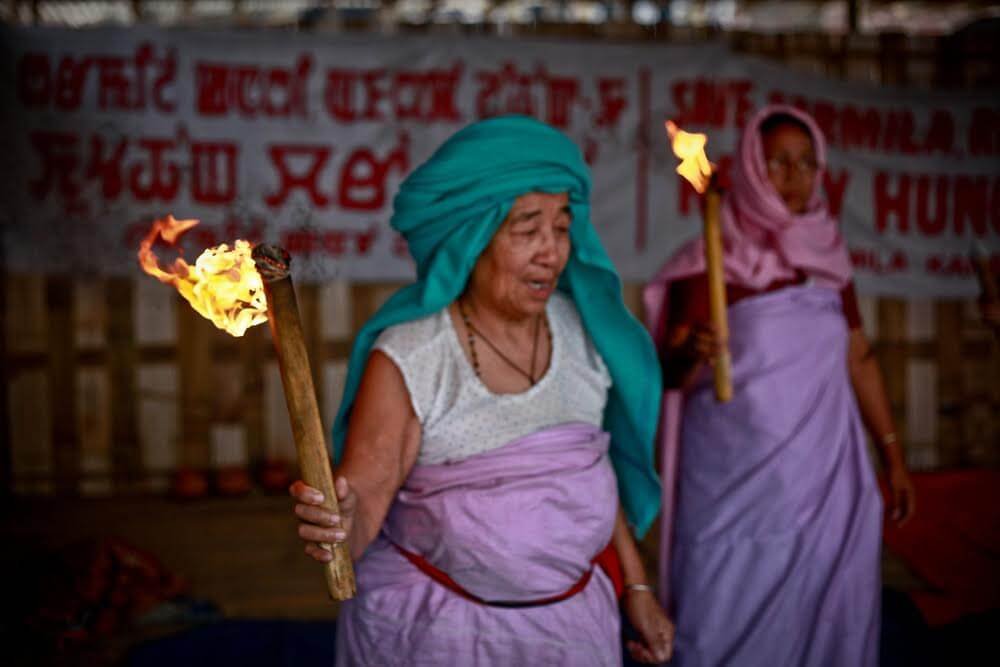 What happens when a fake encounter is caught on camera, and the images appear on national media? Well, a few constables get suspended, an interminable inquiry is ordered, and that is all. After a while, life goes back to whatever counts as normal.
And so, almost seven years passed. The incident faded from public memory. The families of the victims, and of the suspended policemen, suffered, forgotten.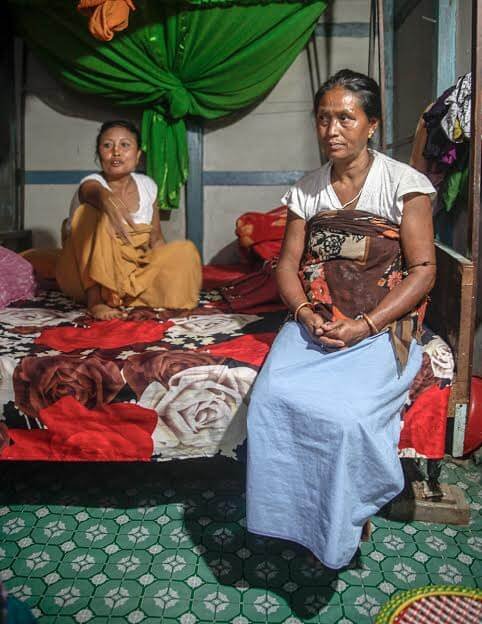 Then, in January this year, something unusual happened. Herojit Singh, the policeman who had shot Sanjit in that alleged encounter, appeared before the Imphal media to confess to his crime. "Yes, I shot him", he said. "No he was not armed." He felt no remorse, he said. He had simply been following orders from his boss, the current Imphal West Superintendent of Police, Dr Akoijam Jhaljit Singh, to shoot the boy dead.
What happens when the policeman who carried out the "encounter" in a case where photos of the entire incident have been published in national media, confesses to his crime before TV channels and newspapers and submits an affidavit of his confession in court? Well, his bosses deny any wrongdoing, the Central Bureau of Investigation's counsel in the case asks the local court under what provision of law the agency can take up reinvestigation of the case which it has already investigated once, and that is all.
And so, life went back to normal, or what passes for normal, and another seven months passed. The confession of Herojit Singh began to fade from memory. Only the families of Herojit, who was wasting away from drug addiction, and the families of his victims including Sanjit, continued to suffer.
In July, The Guardian, a British newspaper, published a fine account of Herojit's confession with detailed interviews of the elusive encounter cop.
What happens when a major international daily publishes an account of murder by a policeman who confesses to his crime, and says he did it on orders from his boss?
Well, in this case, nothing. Some people praise the writer, there is a glimmer of hope in some homes in Imphal that justice will be served, and then things go back to whatever passes for normal.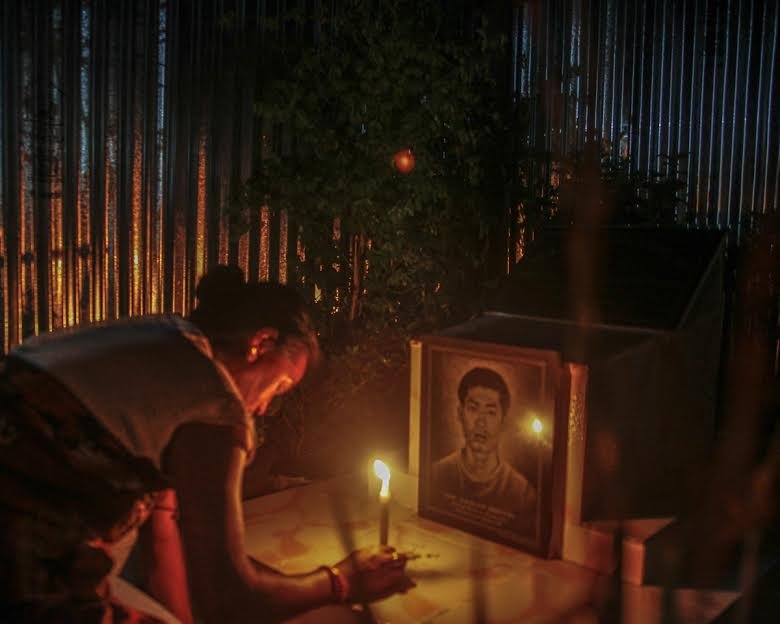 Normal, in Manipur, is a frightening word. Normal is a miasma of corruption in a state where for years now every single institution of state and anti-state have been corrupted until every shred of justice and morality is practically extinguished. Normal is a place where it is common knowledge, reported in media, in introductions to academic seminars and papers, and in reports that surfaced on Wikileaks, that candidates have to pay bribes of lakhs of rupees for government jobs. The going rate is said to be between Rs 7-10 lakh for an Assistant Sub Inspector job, and Rs 5-7 lakh for a constable's. It is "normal" to try and recover this investment through extortion.
Normal in Manipur is a situation where most of the insurgent groups are now criminal mafiosi whose main reason for existing is extortion. Normal is also a situation where corrupt elements in the police are the biggest mafia in the state, the mafia with most power and least accountability. Normal in Manipur is a place where, according to several reliable sources, corrupt individuals from the Manipur Police commandos, the Assam Rifles, and an underground outfit called the Kanglei Yawol Kanna Lup (KYKL) work in cahoots with powerful politicians from the ruling party in the state to loot the long-suffering people, and kill them if they try to resist. They employ over-ground workers as couriers to deliver their demand notes and collect the extortion cash. It is a well-organised network of crime.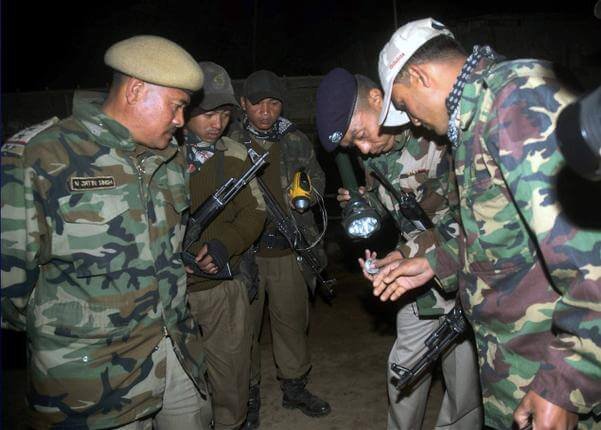 There have been 1,528 cases of alleged encounters between 2000 and 2012 in Manipur. The Justice Santosh Hegde Committee investigated six of these 1,528 under direction from the Supreme Court and found all of them to be dodgy. It is likely that investigation of the next six, and the six after that, would yield similar results.
Much has been written about one of the two people who were killed that July morning in Imphal in 2009. What happened to Sanjit is clear enough by now from the photographs, Herojit's confession and the CBI inquiry. The true mystery, which has not been investigated, surrounds the other death that morning. How and why did Rabina Devi die?
The Chief Minister of Manipur, Ibobi Singh, had said in the assembly in the immediate aftermath of the incidents that Rabina Devi was killed in a crossfire between militants and police, and Sanjit was subsequently killed while trying to get away from a police check near the scene of crime.
This was evidently a lie.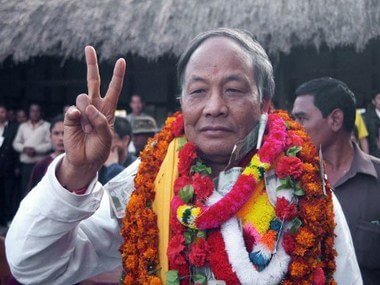 The cause that led to Sanjit's killing was the earlier firing in the marketplace that morning where five people got shot. Of them, only Rabina died. The bullet that killed her was never found; however, the CBI noted in its report that a bullet was shown as seized from near Rabina's body by Sub Inspector Dilip Kumar Singh of Imphal police. "It cannot be said that this bullet has caused the death of Rabina Devi", the CBI concluded.
Why did the police try to lay a false trail in Rabina Devi's death, if she had in fact been killed in a crossfire with armed militants? What was the weapon used in her murder, and who killed her? And why does no one seem interested in getting to the bottom of that mystery?
The key to the Sanjit and Rabina cases, and to the locked doors of justice in Manipur, may lie in the answer to such questions.
(Feature image source: Twitter/@Catch_Live)
The writer is an editor and author based in Mumbai. His twitter handle is @mrsamratx