Meira Kumar, the opposition's presidential nominee, on Saturday asserted that she was not a "scapegoat" in the upcoming election to the country's top constitutional post as she was fighting for an ideology.
"Anybody fighting for an ideology and appealing to the voice of conscience cannot be a scapegoat. I am a fighter and I will fight and I am sure that many will join me in this fight," she said in response to a question whether she was being made a scapegoat in the presidential election.
Union minister and Republican Party of India (RPI) leader Ramdas Athawale had on Friday took a jibe at the Congress saying it was using Kumar as a "scapegoat" by fielding her as the opposition candidate in the July 17 presidential election.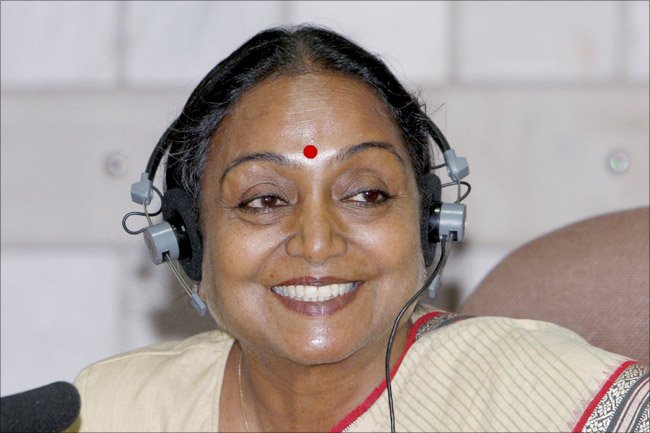 Kumar, a former Lok Sabha speaker and the daughter of iconic Dalit leader Jagjivan Ram, was speaking to reporters after meeting the Congress MPs and MLAs at the Karnataka Pradesh Congress Committee office here.
Seventeen opposition parties have fielded Kumar as their joint candidate in the presidential election against NDA's nominee Ram Nath Kovind.
To a question on her not having the support of enough lawmakers, Kumar said she was fighting the poll on values and principles which were "sacred" to the people of the country.
"Wherever I go, people tell me that I do not have the numbers. If I do not have the numbers, why don't you round up the figures and declare the results? Why have the elections?," she wondered.
Pointing out that she launched her campaign from the Sabarmati Ashram in Gujarat, Kumar said, "I am carrying forward those values and principles which are sacred to most of my countrymen and women.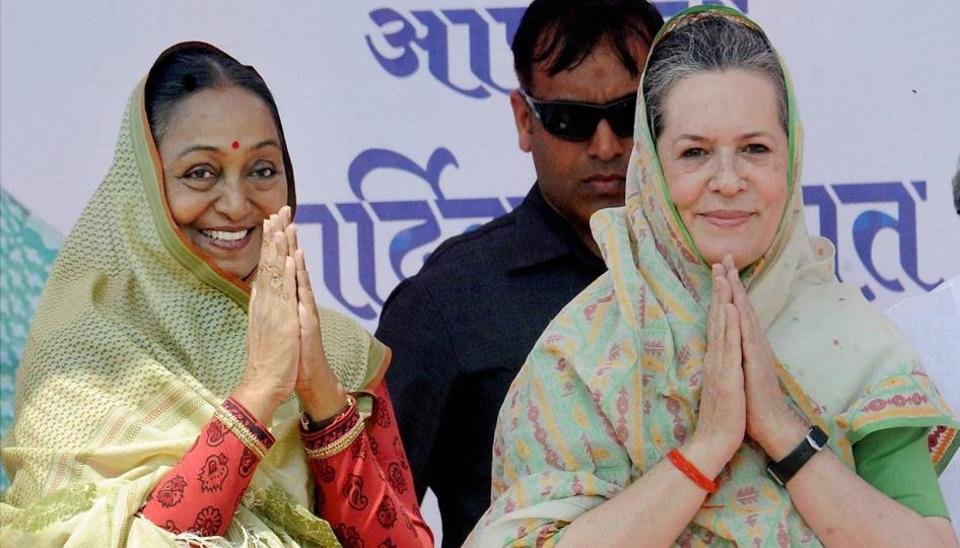 "Someone has to take them up. I am taking up your fight also….you want me to withdraw? Do you want me to get defeated? I am simply fighting."
Kumar also met former prime minister and Janata Dal (Secular) supremo H D Deve Gowda and sought his party's support to her candidature.
Asked about the presidential poll turning into a "Dalit contest", she said it was "shameful" that a supreme election to the post of president was being painted in this manner.
"We have to come out of this mentality….even in 2017, people with high qualifications are talking about castes. When both the sides had fielded candidates from higher castes in the past, no one discussed about it. We were not even aware of their castes. We were only aware of their accomplishments, experience and capabilities and only those things were discussed.
"When the contest is between me and Kovind, our caste is being discussed and there is no other talk. Where are we today? Where are we heading?," she wondered.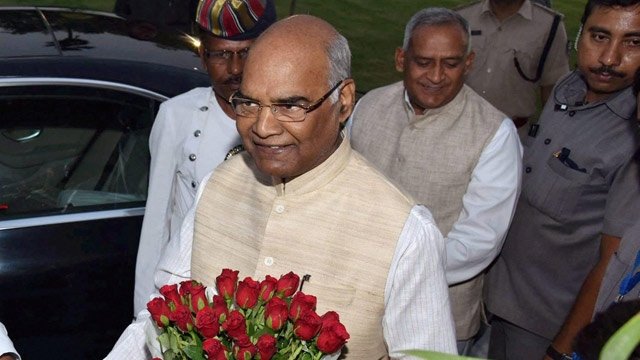 Noting that in today's era, everyone craved for quality, Kumar said, "Our thinking needs to become good as well." Asked if she would meet Bihar Chief Minister Nitish Kumar in the run-up to the election, Kumar said she had written a letter to him and would decide on meeting him when she visited the eastern state.
Going against the decision of its alliance partners, the RJD and the Congress, Nitish Kumar's JD(U) has decided to back the candidature of former Bihar governor Kovind. Kumar, the opposition's presidential nominee, also hails from Bihar.
When pointed out that like her, Prime Minister Narendra Modi had also been speaking about development based on Mahatma Gandhi's ideologies, Kumar said Gandhiji's ideology was that of "secularism".
"We do not just have to be tolerant towards the other religions, but be respectful towards them. That was Gandhiji's ideology and we have always carried that forward," she said.
(Feature image source: PTI)