NDA Presidential candidate Ram Nath Kovind was on July 20 elected the 14th President of India after earning over 65.65% of the votes in the Electoral College and defeating Opposition candidate Meira Kumar.
Kovind on Tuesday will be sworn-in by the Chief Justice of India JS Khekar in the Central Hall of the Parliament.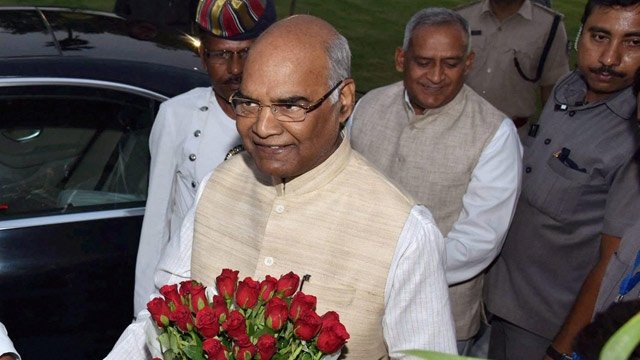 Before the ceremony, Kovind is scheduled to visit Rajghat where he will pay tribute to Mahatma Gandhi.
Then, outgoing President Pranab Mukherjee and Kovind will have a one-on-one discussion on important files and policies before leaving for the Central Hall.
At the Parliament, Kovind will be welcomed by Prime Minister Narendra Modi, Vice-President Hamid Ansari and Speaker Sumitra Mahajan.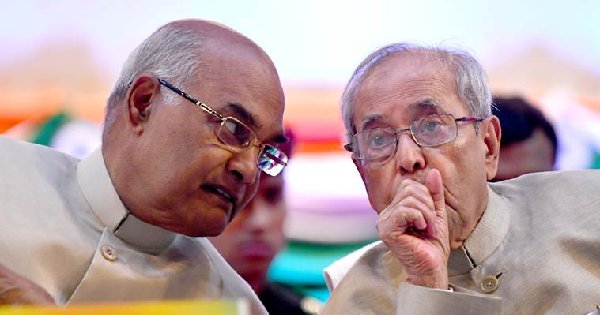 In the Central Hall, the stage would be shared by both president and president-elect, Lok Sabha speaker, vice-president and Chief Justice of India. The ceremony of assumption of office by Kovind will be held at 12.15 pm.
After the president-elect takes the oath of office in the presence of the CJI, a 21-gun salute will be fired, followed by Kovind's acceptance speech. Mukherjee and Kovind will then exchange seats.
A lawyer by profession, Kovind has worked extensively in Uttar Pradesh and Bihar.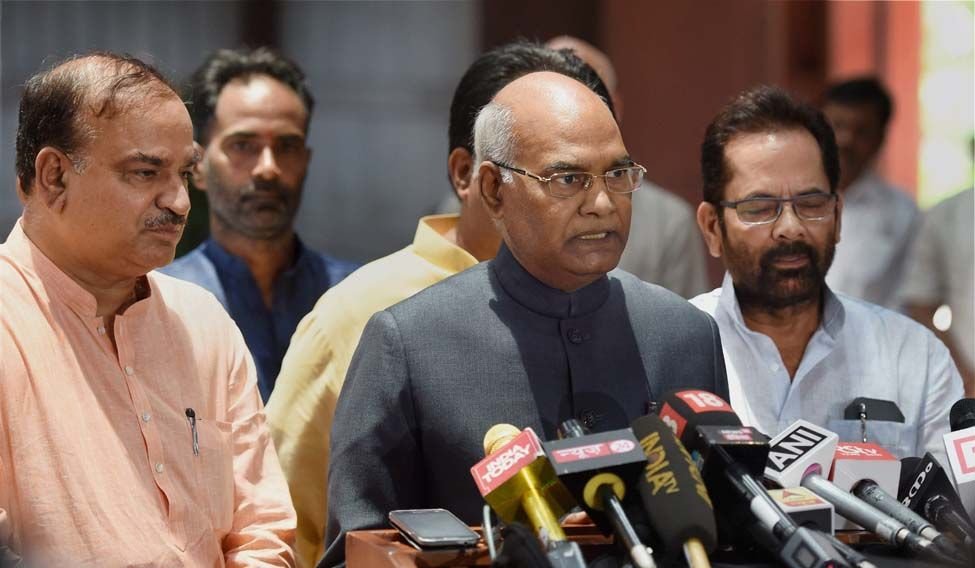 Kovind has been the Bharatiya Janata Party (BJP) Scheduled Caste Morcha chief (1998-2002) and the President of the All-India Koli Samaj. He also served as the national spokesperson of the party.
He was appointed as the Governor of Bihar on August 8, 2015. He was elected to the Rajya Sabha from Uttar Pradesh during the two terms of 1994-2000 and 2000-2006.
(Feature image source: PTI)