Lal Krishna Advani the founder of the Bhartiya Janata Party is determined to be President of India and is causing ripples in his party and the NDA with his moves. Authoritative sources paint a picture of an angry and embittered man seeking his due from the leaders who were once his protégés and asking them to ensure Prime Minister, Narendra Modi consider him as a candidate for the house atop Raisina Hill.
Consider the following.
Advani had a lunch at his residence two weeks ago, where he invited five union ministers including Ananth Kumar, Ravi Shankar Prasad and Thavar Chand Gehlot and told them bluntly that they should go and tell Narendra Modi that Advani was the ideal candidate for President. Nonplussed and taken aback, the five agreed but after leaving did not do anything.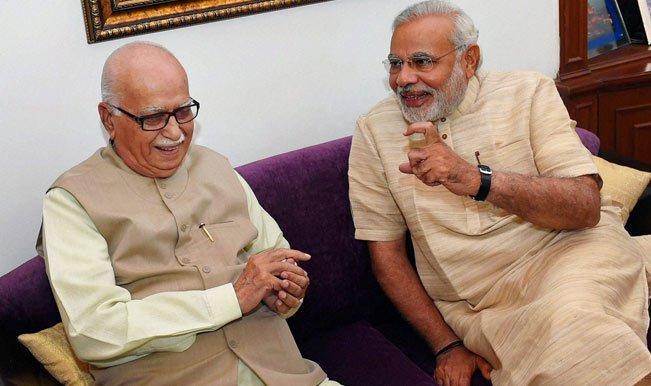 Sources say Advani waited two days and then asked his closest protégé, Kumar what had transpired. Kumar supposedly gently told him that, "Modi would not listen", and in fact if they raised the issue it might affect Advani's chances adversely.
Advani was intensely annoyed and sources say that the two times he lost his cool in Parliament was due to this, and not just the non-functioning of the House. Advani also spent time in Central Hall and chatted with a host of political leaders, something he had never been seen to do earlier in the dysfunctional winter session.
Sensing that the leaders that he had groomed were mere ciphers in the Modi-dominated era of the Bharatiya Janata Party and that the Rashtriya Swayamsevak Sangh would never support his candidature as a replacement for Pranab Mukherjee, Advani has started reaching out to others.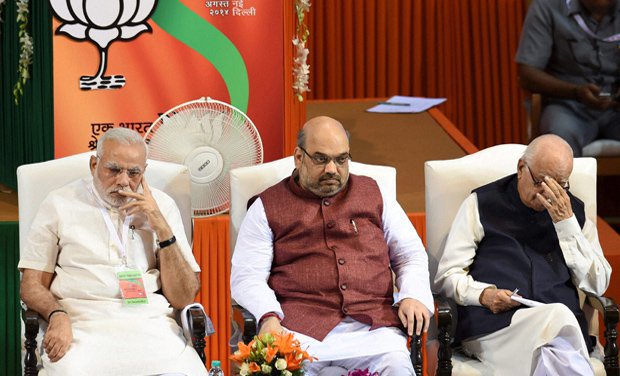 Advani asked Thackeray to meet him when he was in Delhi on a two-day visit. Interestingly, Mukherjee invited Thackeray to stay at the Rashtrapati Bhavan, and Thackeray met Advani who asked for his support. Sources say Thackeray's response was positive as he was clear that this would upset Modi with whom he has a rocky relationship.
Next, Advani reached out to N Chandrababu Naidu and is believed to have said that Advani would address a public rally asking for special status for Andhra Pradesh. Naidu was less than receptive to the idea knowing that it would annoy Modi no end.
Advani in his attempt to build a coalition for his own run has even reached out to former Haryana Chief Minister, Om Prakash Chautala who is currently cooling his heels in jail after being sentenced in a corruption case.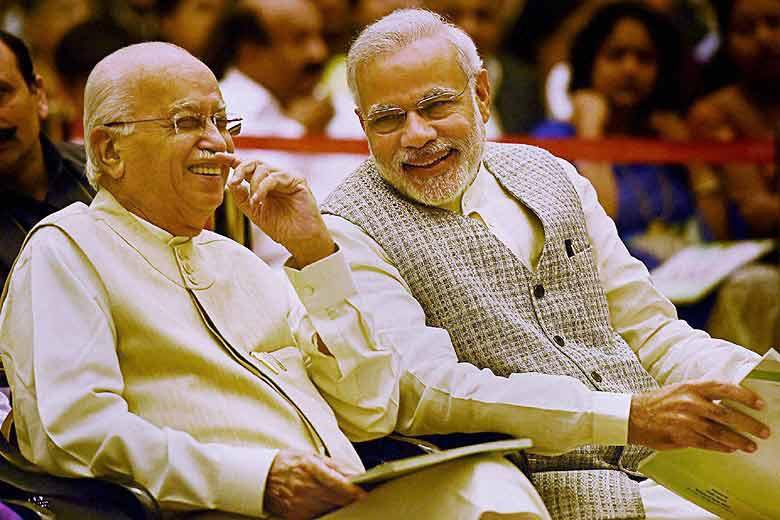 Sources say that while Advani's efforts may not bear fruit they have the potential to cause a huge embarrassment to Modi and Amit Shah. If he makes a public pitch to be President, the BJP and the government would be left red-faced if they were seen to deny their own founder his due. Even if the BJP leaders mentored by Advani maintained a circumspect silence due to Modi and Shah taking umbrage, an ally like Shiv Sena endorsing Advani would embarrass the BJP.
Sources point out that by reaching out to the NDA, Advani is ensuring that's exactly what happens and his claim cannot be brushed under the carpet. Currently, Advani is being advised by his daughter Pratibha Advani – who feels her father has been given a raw deal- and his aide, Deepak Chopra.
Sources say Advani chafes at being in the old age retirement home that the Modi created Margdarshak Mandal is. Even after three years of the Modi government, the Mandal has not been convened even once or ever consulted by Modi or Shah, reports The Hindu. Within the Mandal, another member, Dr Murli Manohar Joshi also nurses Presidential ambitions. But, in his case, the RSS is fully supportive.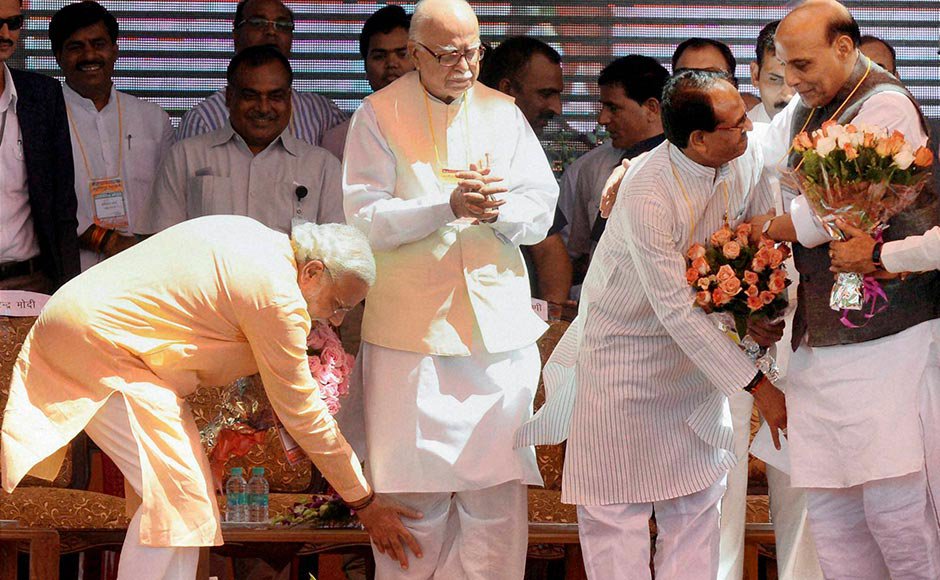 Modi and Advani have a frosty relationship and are barely on speaking terms. Advani feels hard done by the virtual coup staged against him by Modi when he became the BJP's prime ministerial candidate. He's clearly forgotten that he had ganged up with Modi and Arun Jaitley and staged a similar coup against Vajpayee, following the Gujarat riots.
Sources who have met Advani say that he's extremely angry and anguished at the way Modi is running the government, but is still loathe to go public as he has hopes of becoming the first citizen.
Modi and Shah will need to deal with the Advani bid in a most tactful manner as a scorned Advani could "go public with a lot of the Modi shenanigans" says a very senior BJP leader. From being a perpetual PM-in-waiting to now running a lonely race for his own candidature, Advani could well be the bombshell that shakes up the BJP.
The information, ideas or opinions appearing in this article are those of the author and do not reflect the views of ScoopWhoop. ScoopWhoop does not assume any responsibility or liability for the same.
(All images sourced from PTI)