Praising Himachal Pradesh Virbhadra Singh for showing "true patriotism" over his stand on India-Pakistan WT20 match, Shiv Sena President Uddhav Thackeray today reiterated his party's opposition to the match saying cricket and terror strikes can't go hand-in-hand.
The Sena chief accused West Bengal Chief Minister Mamata Banerjee, whose state is going to polls next month, of playing vote-bank politics by assuring "foolproof security" to the Pakistan squad. He reiterated his party's opposition to cricket matches between India and Pakistan, saying Islamabad continues to sponsor terrorism in the country.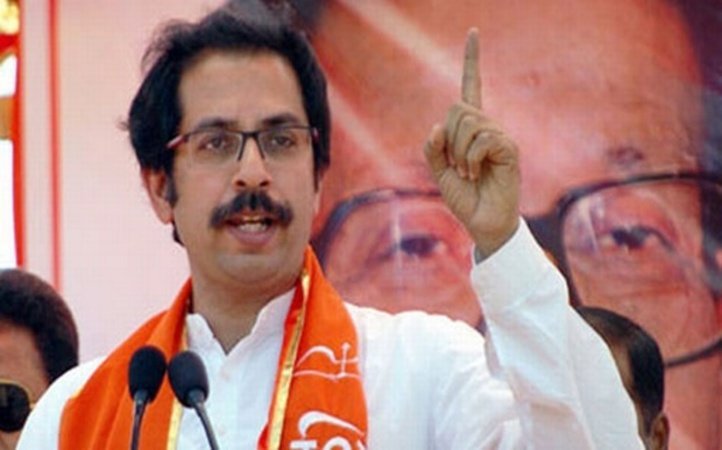 "What Himachal Pradesh Chief Minister did was right. I congratulated him though he belongs to Congress. He showed what true patriotism is when he said he cannot provide security to Pakistani players," Thackeray said. The March 19 India-Pakistan World T20 group match was shifted by ICC from Dharamshala in Himachal to Kolkata due to security reasons.
The Sena chief said when Singh refused to guarantee security to Pakistan in Dharamshala, he thought others will follow suit. "But, Mamata said yes (to host match). She called them to her state…welcomed (Pak singer) Ghulam Ali, Pakistani players. Why? Because her state is going to polls? When you talk of votebank politics and indulge in Muslim appeasement for vote bank politics, it is called secularism.
But if we appease Hindu votebank, you call it communalism?" he said. "The big question is – should we play with those who attack India. There should be sportsmanship. We are not against the spirit of the game. They will strike twice and we will strike twice.
"There will be kabaddi matches, cricket matches…It goes on. But, they (Pakistan) aid infiltration," he said while speaking at an event in Chandrapur district, around 800 km from here. Uddhav said cricket and terror strikes can't go hand- in-hand. Cricketing ties can resume with Pakistan when the cross-border terrorism issue is settled.
All images sourced from PTI