Bihar Deputy Chief Minister Tejaswi Prasad Yadav on Monday brushed aside questions on the growing demand for his resignation as media speculation, even as the BJP said he has only two options – resign or get sacked.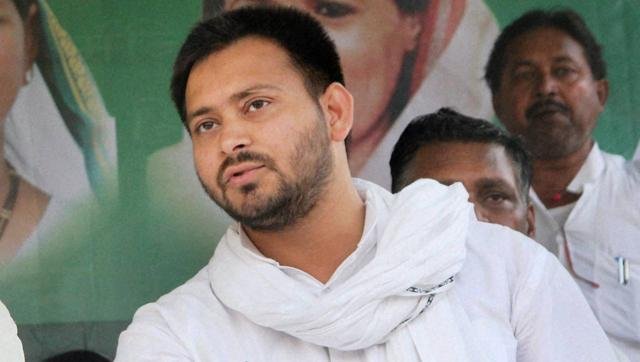 Responding to a question on the growing demand for his resignation, Tejaswi told reporters outside the Assembly that "it (resignation demand) is only in the media."
Tejaswi had skipped an official function on July 15, in which he had to share dais with Chief Minister Nitish Kumar, indicating that the acrimony between the JD(U) and the RJD has reached a flash point in the wake of an FIR registered by the CBI against the deputy chief minister.
The name plaque of RJD leader Tejaswi Yadav was first covered with a piece of cloth and soon removed from the dais.https://t.co/zExxQXXSXf

— New Indian Express (@NewIndianXpress) July 15, 2017
RJD president Lalu Prasad has also ruled out the resignation of his son Tejaswi.
While Tejaswi stuck to his gun not to quit, BJP leader Sushil Kumar Modi said, "Tejaswi Yadav has only two options – either tender resignation or get sacked."
Sushil Modi, who is the state BJP Parliamentary party chief, urged Nitish Kumar to "stand firm on his ground (seeking resignation of Tejaswi)… BJP is standing with him on his decision on this issue."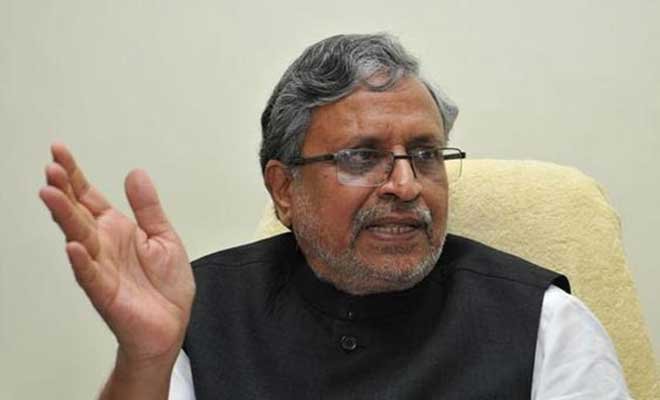 Though none of the JD(U) spokesmen made any statement on the issue today, party MLA Shyam Bahadur Singh said, "Gatbandhan aaj toot jaye to achha hain… BJP ke saath kaam karne mein maja ata hain (its better if the alliance breaks today… we love to work with the BJP)."
Congress MLA Shakil Ahmad Khan and MLC Dilip Chaudhary suggested senior leaders of the three coalition partners to talk among themselves to hammer out a solution.
Amid reports of the BJP going soft on Nitish since the Tejaswi Yadav episode came to the fore, Sushil Modi thanked the chief minister for his support to NDA's presidential pick Ram Nath Kovind.
"Nitish Kumar's support to NDA nominee holds a lot of significance for which we thank him," Sushil said claiming, along with NDA and JD(U) MLAs, four Independents have also voted for Kovind.
Accompanied by RJD chief whip in the Assembly Lalit Yadav, Tejaswi Yadav also claimed 100 per cent voting by the RJD and Congress MLAs in favour of Meira Kumar. Three CPI(ML) MLAs have also voted for the UPA's presidential candidate.