Nearly 150 kg meat suspected to be of cow was seized and two persons, including a 60-year-old woman, were arrested at a village, triggering tension in the area as right wing Hindu groups staged protests.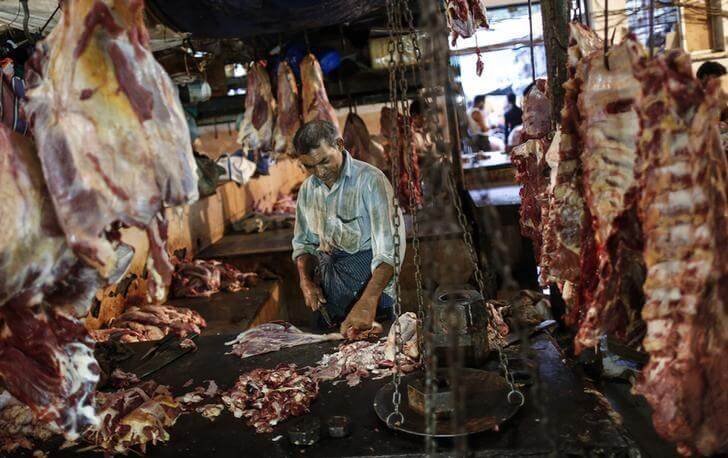 Acting on a tip off about cow slaughter, a police team raided the house of Nazim in Gauspura village in Singhavali Ahir police station area on Tuesday and recovered 150 kg meat, Additional Superintendent of Police Aziz-ul Haq said on Thursday.
Haq said veterinary doctors suspected it to be meat of "cow or its progeny" and a sample has been sent for laboratory test.
He said the equipment used in cow slaughter were also recovered from the spot. Haq said that during raid two persons- Wakeela (60) and her neighbour Talib (22) – were arrested, while three persons escaped.
The ASP said a case has been lodged under Uttar Pradesh Cow Slaughter Prevention Act against them.
"The arrested accused have disclosed the names of their three accomplices and efforts are on to nab them," he said.
The remains of the animal have been buried, he said.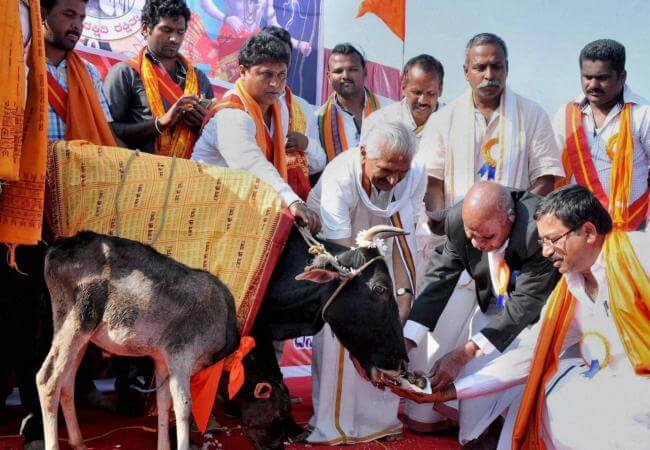 Members of Bajrang Dal and other Hindu organisations protested against the incident. A large group led by local Bajrang Dal leaders reached the village, which is Muslim dominated, and raised slogans against cow slaughter following which heavy police force have been deployed to maintain peace.
A delegation of Bajrang Dal on Thursday met the police officers and demanded strict action against those involved in cow slaughter. They have threatened to launch an agitation "if incidents of cow slaughter were not checked".
Police said they were tipped-off about a stolen cow being slaughtered in a house at Gauspur village following which they conducted the raid. Blood-stained butcher knives were recovered, they added.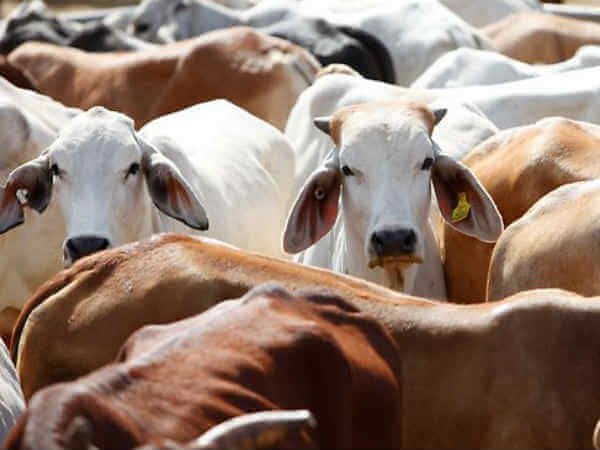 Modi government and BJP have been facing flak over cow vigilantes in various states including Uttar Pradesh, where a man, Ikhlaq, was beaten to death by a mob in Bishada village in Dadri on 9 September last year following rumours that his family had stored and eaten beef.
The fresh incident came days after Prime Minister Narendra Modi asked people to beware of fake cow protectors trying to divide society and the country and asked the states to severely punish them.
Feature Image Source: Reuters