When Akhilesh Yadav embarked on a 250 km cycle yatra across UP in the run-up to the 2012 state elections, no one expected that the CM would put his love for cycle on a whole new track. Four years after the event, Lucknow is all set to get the biggest cycle track network in India.
CM Akhilesh Yadav has decided to make the cycle much more than just a symbol of the Samajwadi Party, as he travelled to Germany, Netherlands and France, where there are more cycles than residents, to get tips on making cycling a preferred mode of transport.
Lucknow will be getting a 270 km cycle track network by the end of 2016 and Yadav has also announced plans to make similar networks in all major cities of UP, including Noida and Greater Noida. The idea according to Yadav, is to encourage people to lead healthier lives, when the city is close to rivaling Delhi in terms of pollution, said a report in The Indian Express.
Presently, Lucknow has 35 km cycle tracks spread out in VIP areas, which includes the CM's residence, Vikramaditya Marg and a stretch near governor Ram Naik's bungalow. But while the CM and his party workers are enthusiastic about using cycle for commuting, most ministers have preferred their luxury cars, a report in The Times Of India mentioned.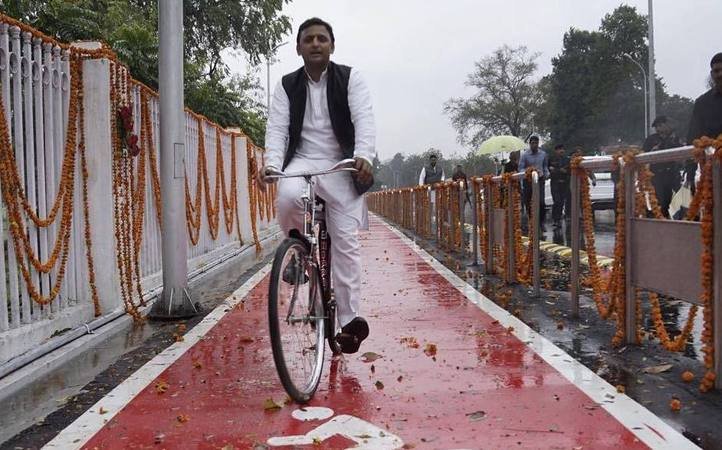 Although the effort might seem to be out of the CM's love for cycles, it could not stay away from politics, as former CM Mayawati mocked the initiative saying, "Akhilesh has nothing to do. If he does not ride a cycle, what else will he do," according to a report in The Economic Times.
Meanwhile Akhilesh also has plans on doing something similar to his critic Mayawati to make sure that his plans do not go unnoticed, as the government will be installing a 59-ft-tall bicycle sculpture in the Janeshwar Mishra park, much like Mayawati had massive elephant's put up across Lucknow and Noida.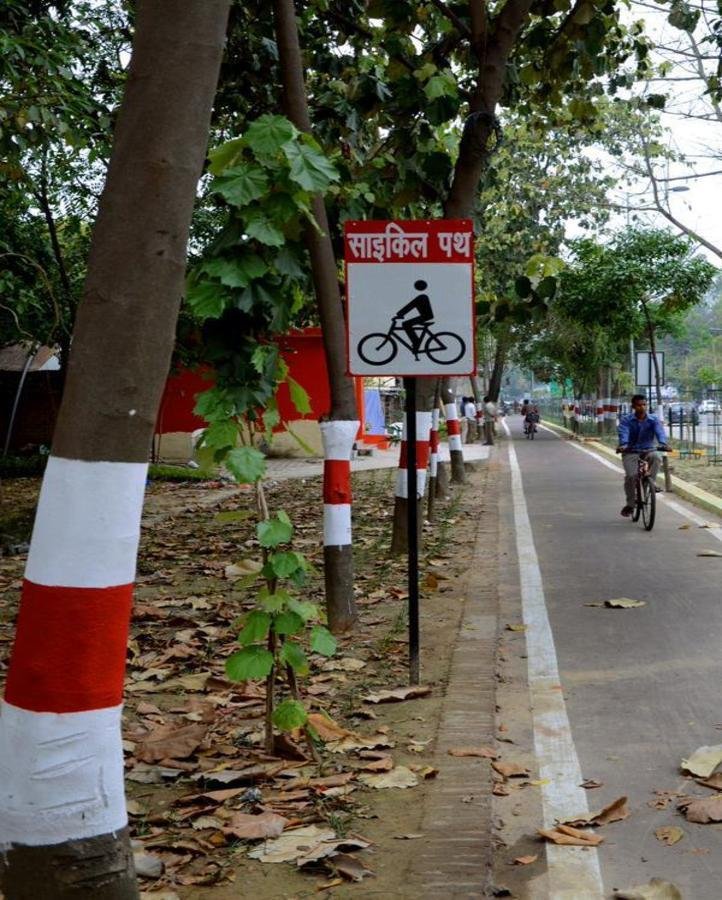 With elections closing in, Akhilesh Yadav must be hoping that his scheme pays off, or people of UP can look forward to gigantic cycles around them. 
Feature image source: PTI