After all the wedding fanfare and festivity, our desi girl Priyanka Chopra will be back to work in an upcoming Hollywood project. And this time, she's going to portray our favourite anti-hero Ma Anand Sheela in a biopic all about the diabolical genius we love-hate.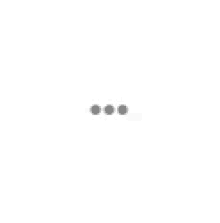 For the uninitiated, Ma Anand Sheela is the former right-hand woman to spiritual leader Osho who became a household name after the documentary series Wild Wild Country.
In a recent appearance on The Ellen Degeneres Show, PeeCee spoke about the project. And it turns out the film will be directed by Oscar winning filmmaker Barry Levinson famed for Rain Man. Priyanka said,
"I am developing a feature with Barry Levinson. He is an iconic American director. We are developing it (from the perspective of) Sheela who is this guru who originated from India. She was his right-hand woman and she was devious. She created a whole cult in America."
Watch the snippet below.
With her forthcoming film Isn't It Romantic in the pipeline, this will be Chopra's fourth Hollywood venture. So it's safe to say that her mojo is still alive and kicking.
Priyanka Chopra will play Ma Anand Sheela, an Indian born American who was former spokeswoman of Rajneesh movement (Osho) and multiple convicted attempted murder @priyankachopra IS COMING FOR ALL THE AWARDS

— #jess (@hipslikePC) January 30, 2019
If you don't think she can play Sheela flawlessly, tough titties.