Rahul Gandhi on Wednesday said that the Congress Party was originally an "NRI movement". Speaking at Times Square in the US, Rahul said, "You are all Non Resident Indians. The original Congress movement was an NRI movement." 
He added, "Mahatma Gandhi was an NRI, Jawaharlal Nehru came back from England, Ambedkar, Azad, Patel, these were all NRIs. Every single one of them went to the outside world, saw the outside world, returned back to India and used some the ideas they got and transformed India", reports Financial Express.
Rahul said there were thousands of such "NRIs" whose contribution to India is yet to be recognised. Giving the example of Verghese Kurien, father of the White Revolution, Rahul pointed out that he belonged to the category of a non-resident Indian as well.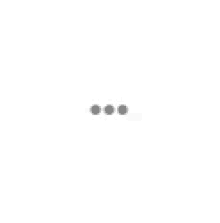 "One of the biggest successes in India, the milk that most of India drinks, it was man called Mr Kurien, he was an NRI. He came from the United States and he transformed India... There are thousands of examples that we have not recognised," he added, reports The Times of India.
Rahul termed the Non-Resident Indians "as the backbone of the country" and said he was keen to involve them in the work of the party to discuss its vision forward. Hailing the Indian community's contribution to the country's progress, Rahul said, "Wherever I went, you made me feel proud to be an Indian.'' 
Appealing to the NRIs to support the Congress Party, Rahul said the grand old party represented a philosophy that is thousands of years old.
Gandhi invited the NRIs to work with the Congress.
However, Twitter was quick to react on this:
.
(Feature Image Source: Facebook)