The festival season is finally here and what could be better that Amitabh Bachchan's birthday falling on the same day as Dusshera. Ram's triumph over evil and Bachchan's winning over our hearts are both occasions to celebrate. So, we thought of combining the magic of both, and voila!
Here is the Ramayana retold with Amitabh Bachchan dialogues:
Let's begin with Kaikeyi's wish of sending Ram on an exile for 14 years being fulfilled. Ram is ready to leave Ayodhya and takes her blessings.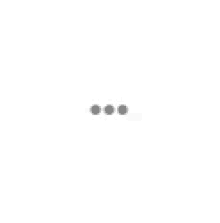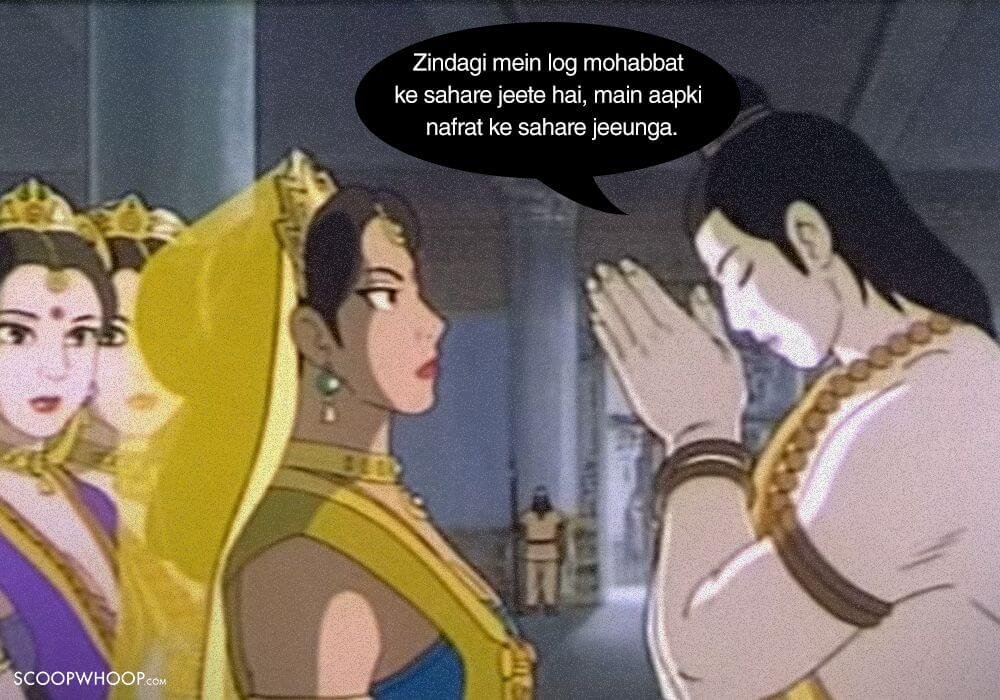 While all of Ayodhya mourns his departure...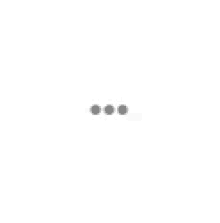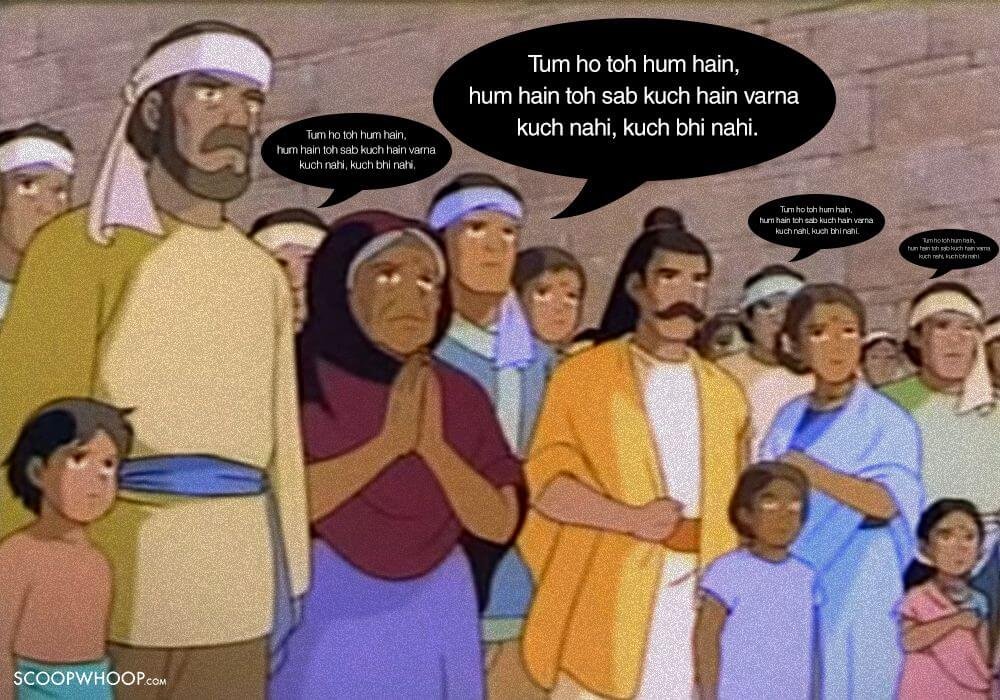 When Bharat gets to know of Ram's departure, he goes after his brother to get him back. But, instead he gets schooled by Ram and returns to Ayodhya.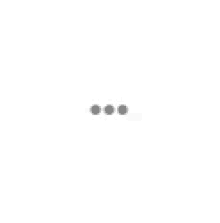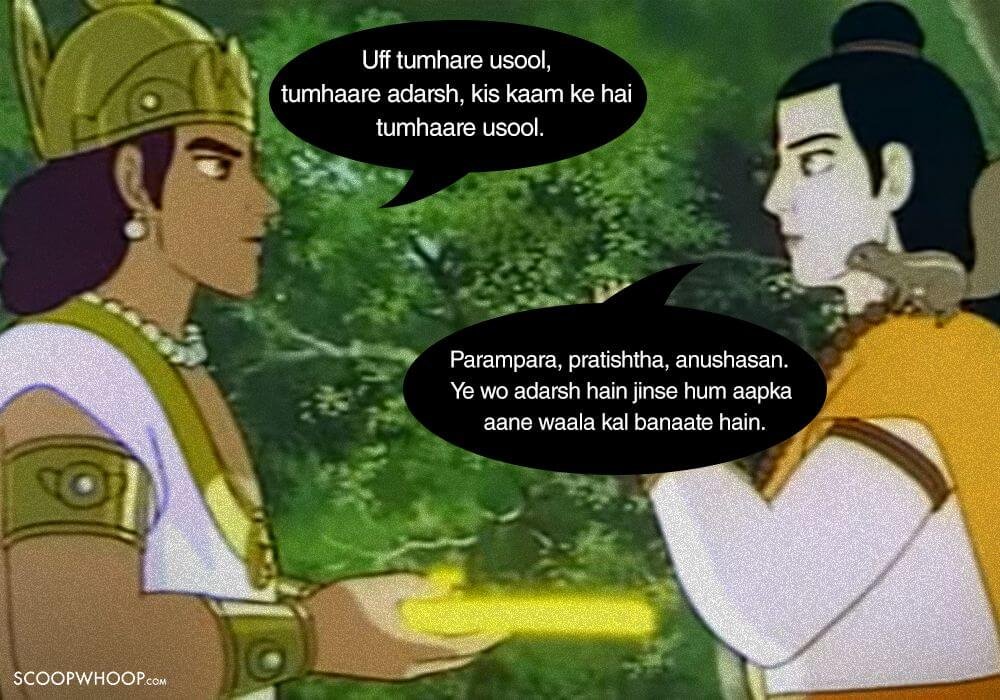 Ram, Sita and Lakshman start living happily in the forest.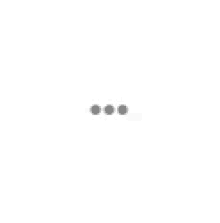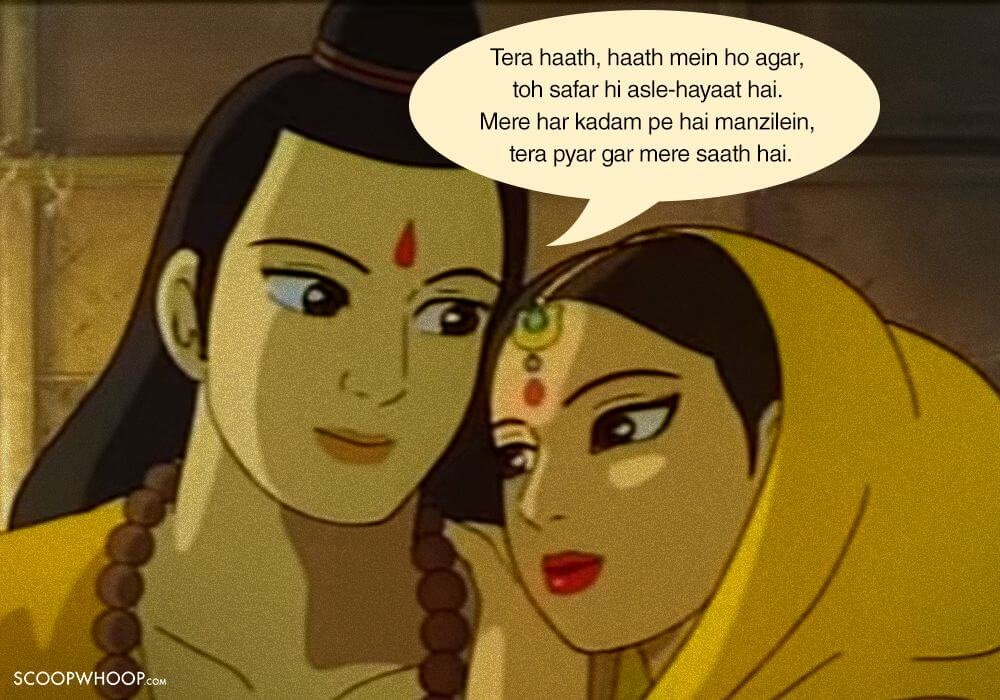 One day Shrupanakha (Ravana's sister) disguised as a beautiful woman comes to their hut with the motive of luring Ram. Out of jealousy she attacks Sita. In order to save his sister-in-law, Lakshman chops Shrupanakha's nose off and humiliates her.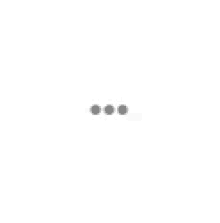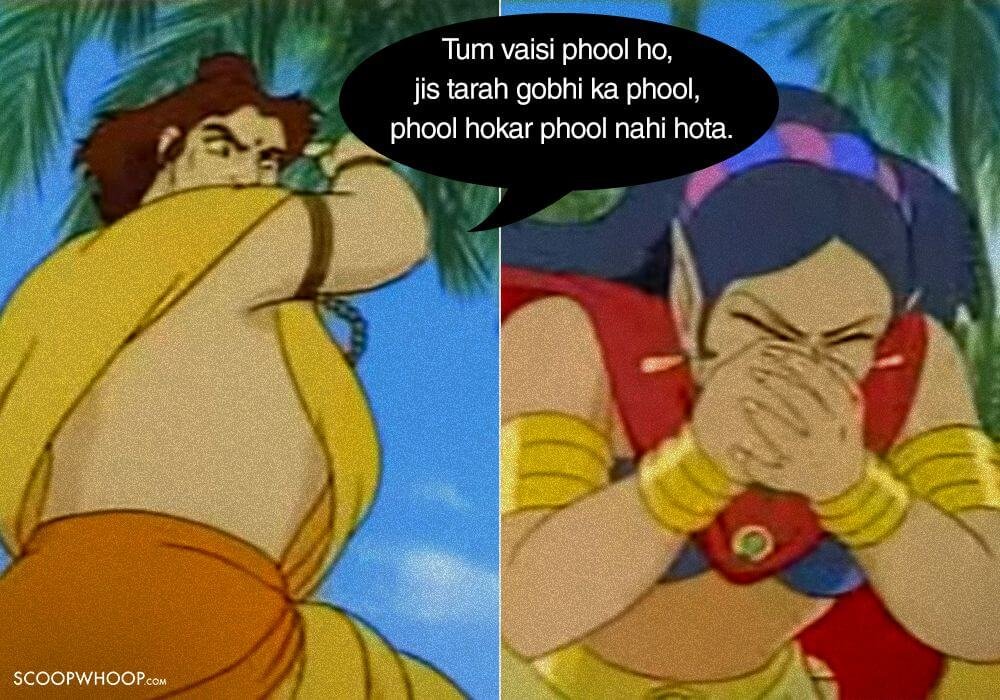 The angry young woman that Shrupanakha is, runs to her brother and tells him everything. Ravana is now fuming with anger.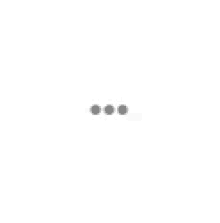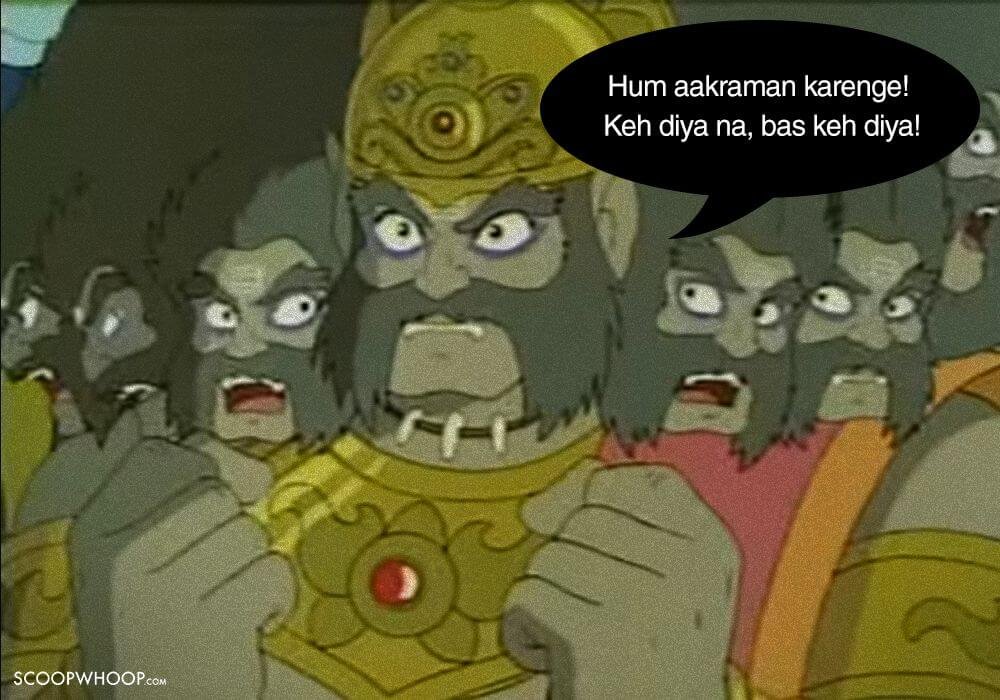 He devises a plan. He sends Maricha (a demon) disguised as a golden deer to lure Sita. Sita falls into the trap and tells Ram to get her the deer. Ram takes on the task and tells Lakshman to protect Sita while he is away.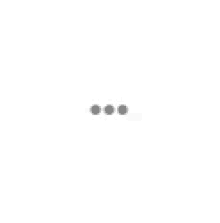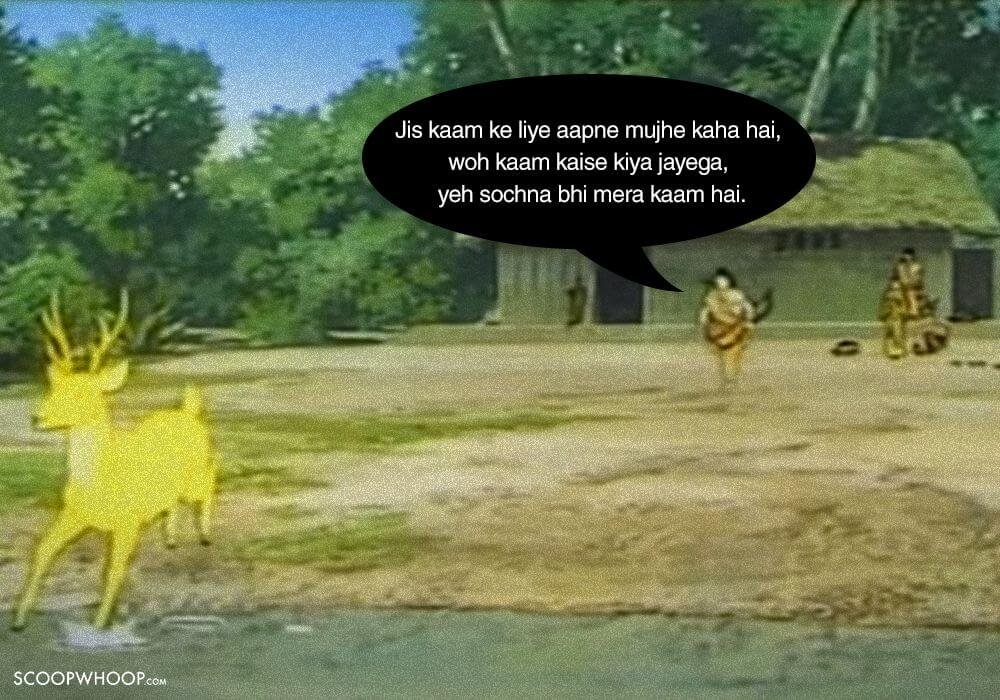 While Ram is gone, Sita and Lakshman hear him call out for help. Sita orders Lakshman to go and help his brother. Before going away, Lakshman draws the Lakshman Rekha around their hut, which will protect Sita from anyone who takes a step beyond it.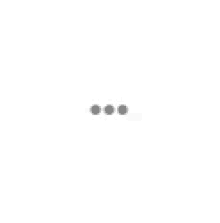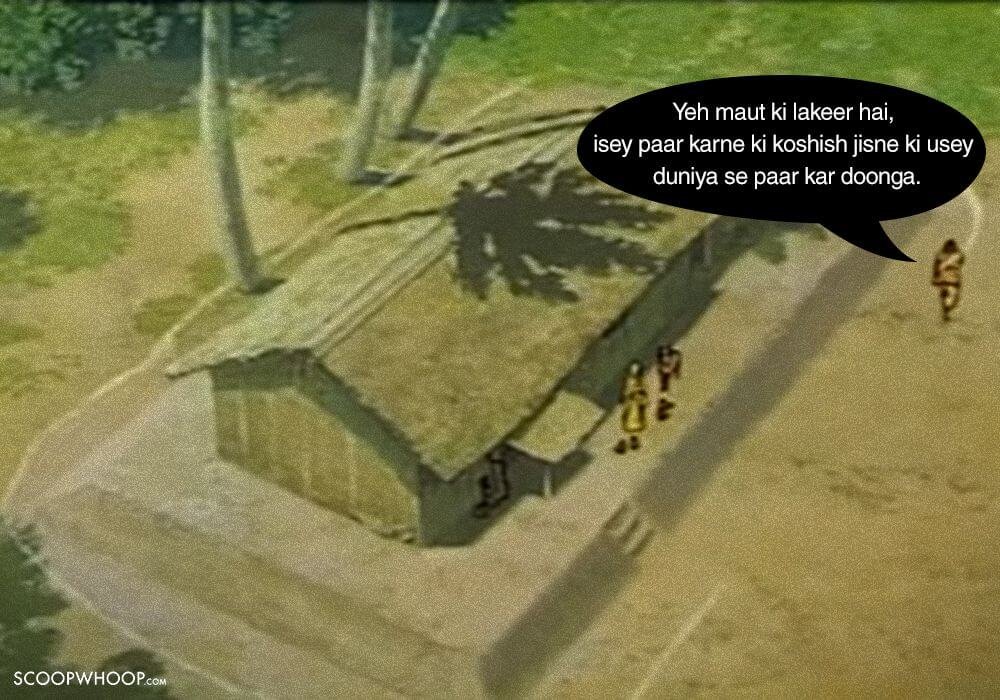 Ravana's plan has fallen into place. Sita is alone, he disguises himself as a Saadhu and goes to her hut, asking for bhiksha (donation). He realizes that he cannot cross the Lakshman Rekha, so he manipulates Sita to step over it and feed him the food with her own hands.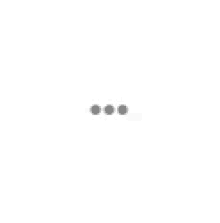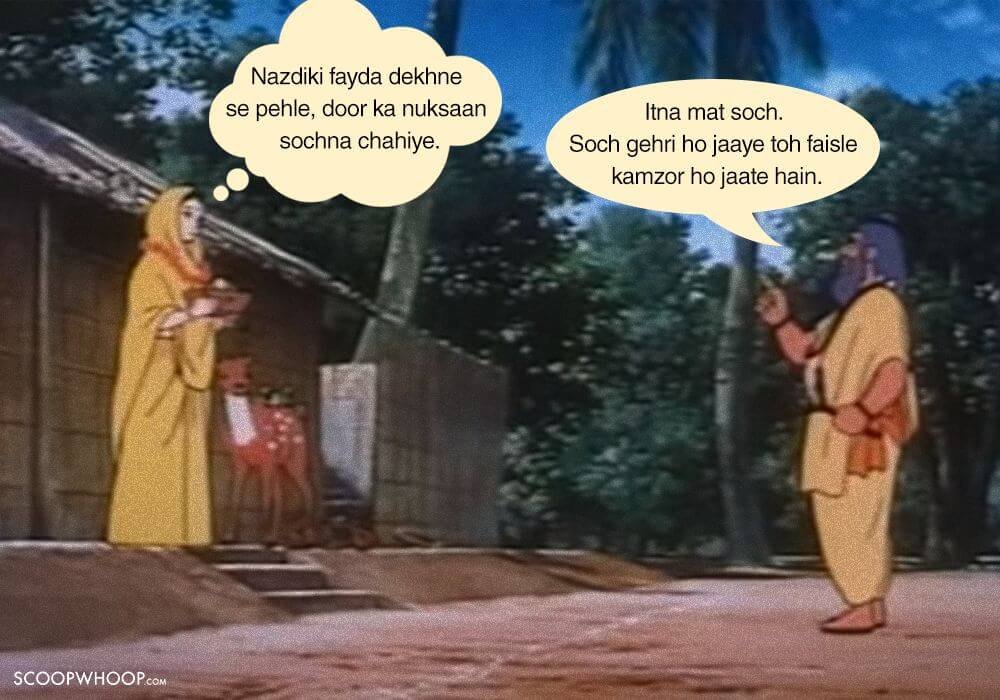 Once Sita crosses the Lakshman Rekha, Ravana transforms into his original self and kidnaps her. Jatayu tries saving her, but he fails and meets his end after Ravana attacks him.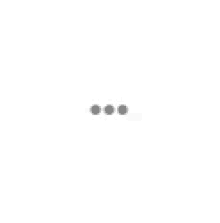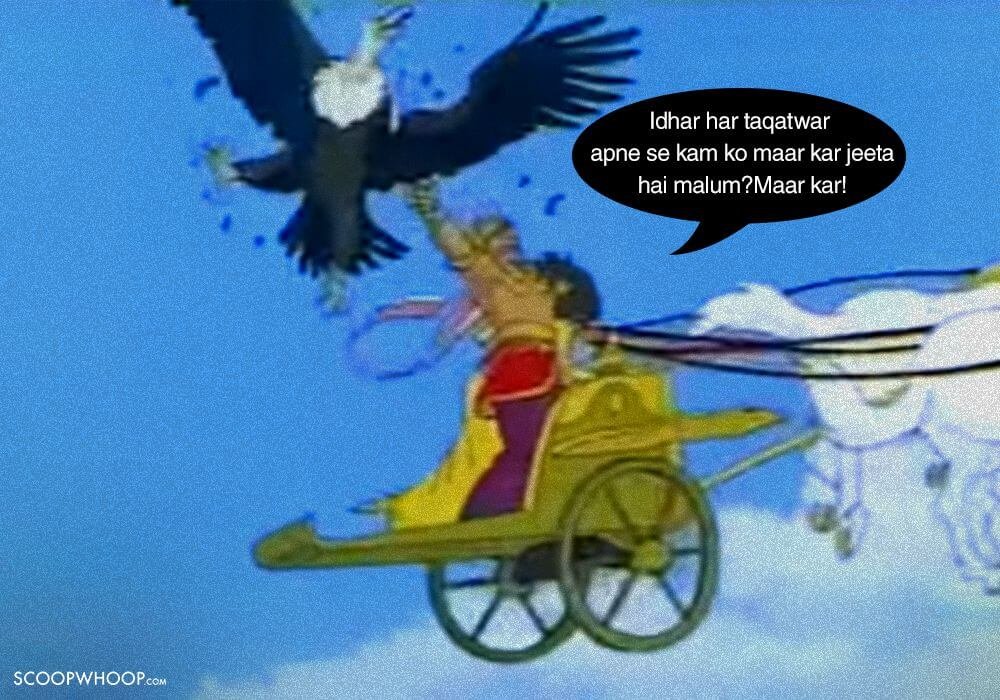 Ram and Lakshman find Jatayu when he is about to die. Jatayu tells Ram about Ravana taking Sita away. He is left infuriated and is willing to do whatever it takes to get his wife back.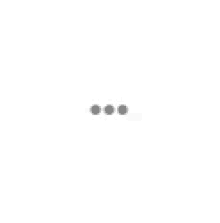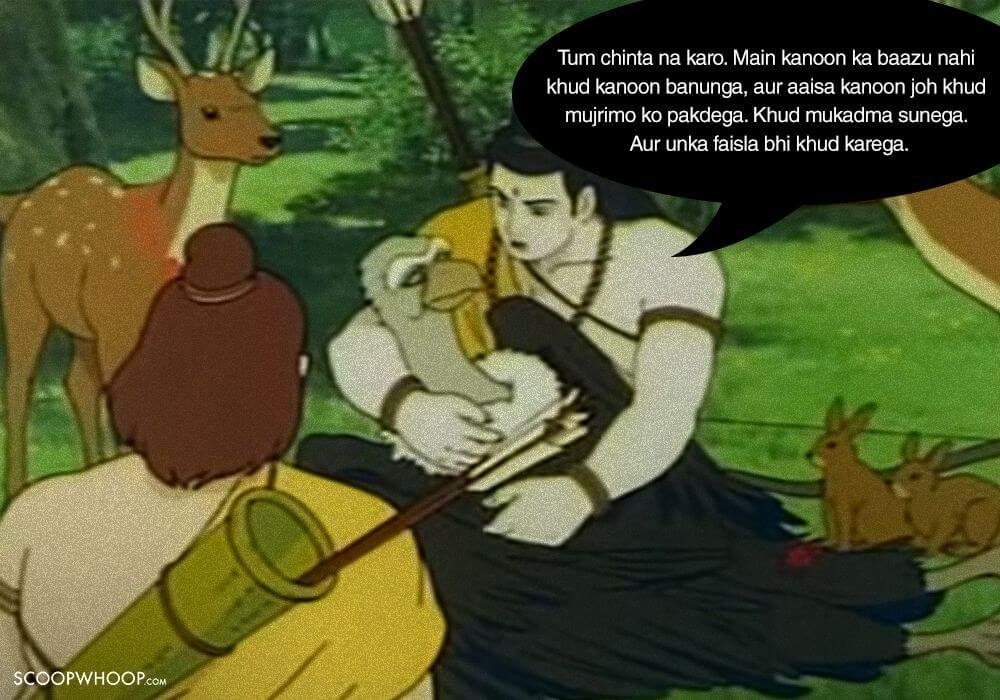 Sita is held captive in Ashok Vatika. She spends her days praying for her freedom and that of many others who have been captured before her. Ravana often visits Sita and looks at her with eyes full of lust.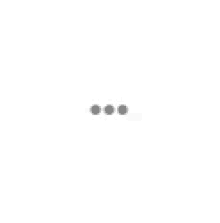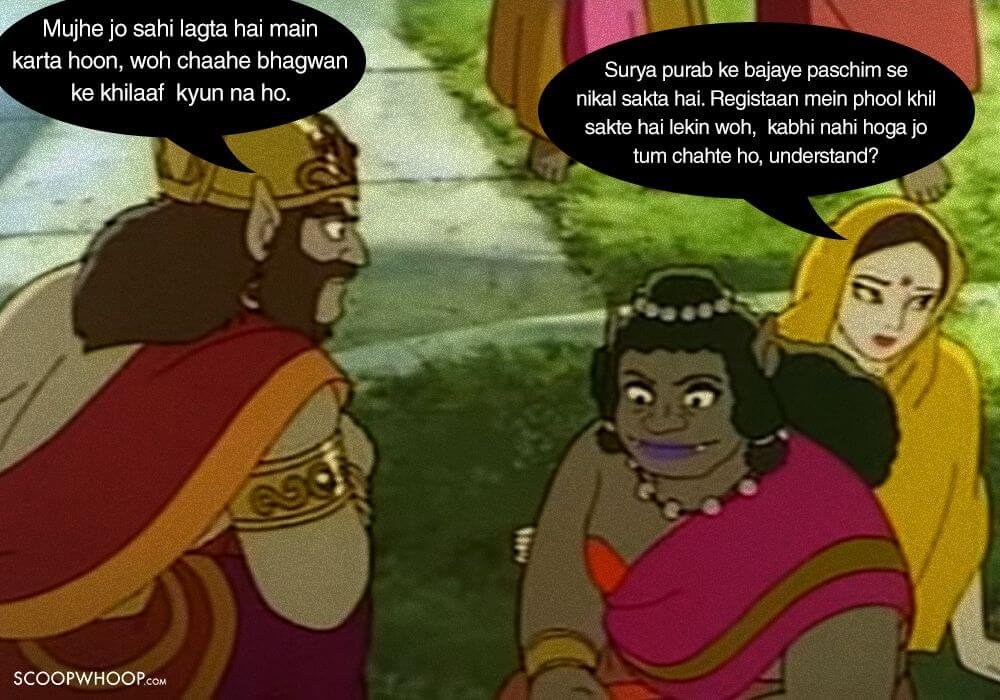 In her unfortunate state at Ashok Vatika, one day Sita has a visitor. Initially she is afraid of him, but then he hands her Ram's ring and tells her that they're coming to save her very soon. He tells her to keep their meeting a secret.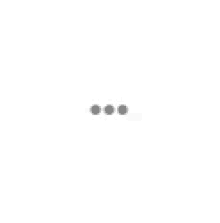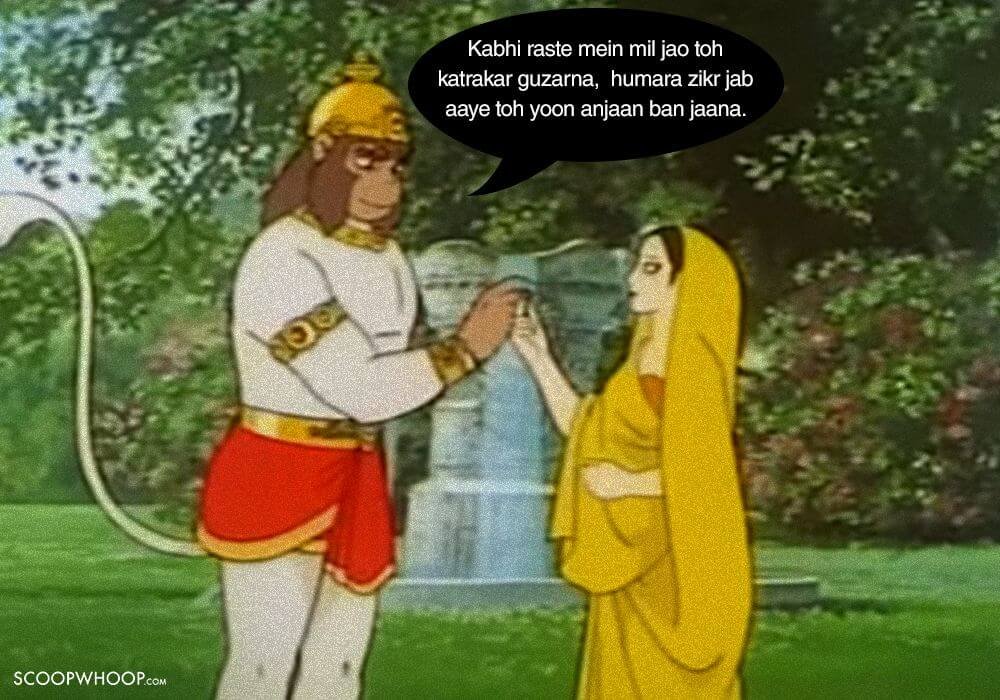 After meeting with Sita, Hanuman creates a ruckus in Lanka. He is captured and brought in front of Ravana, where instead of being frightened, he threatens him in his own kingdom.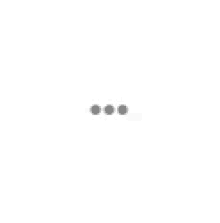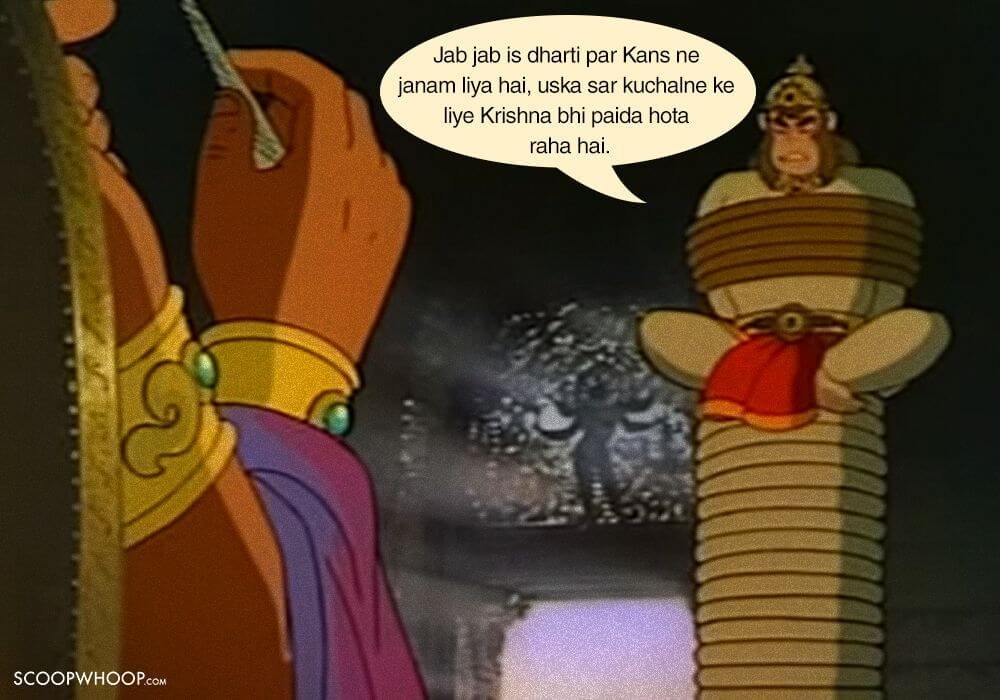 Meanwhile, Ram and Sugriva's army is preparing to attack Lanka. Vibhishana (Ravana's brother) comes to them, requesting to join their side after being ridiculed by Ravana for not supporting him in his bad deeds.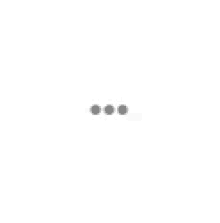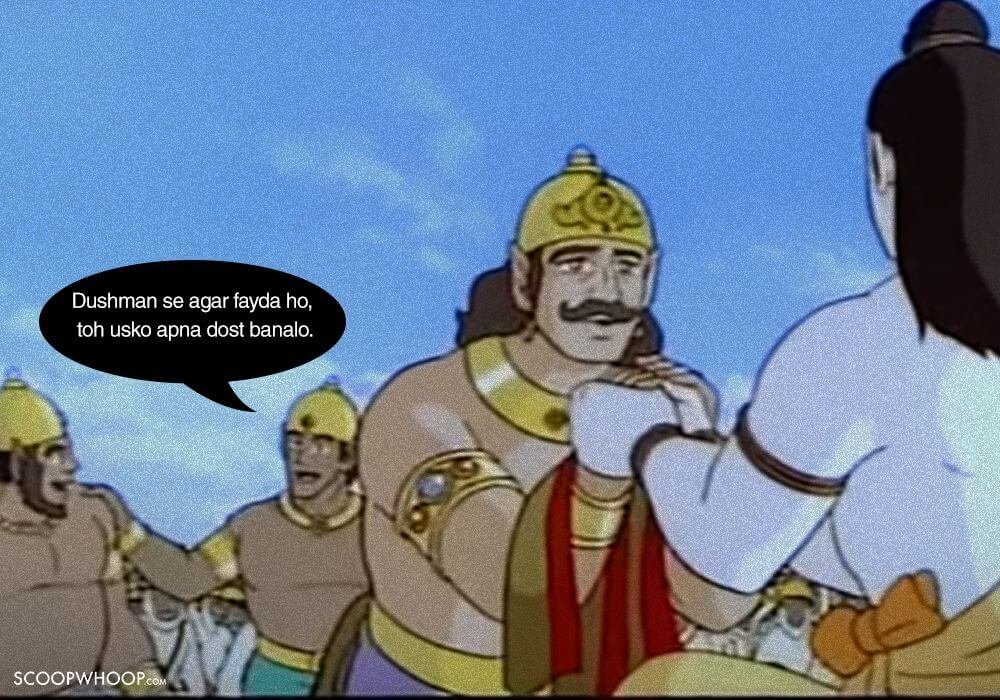 Vibhishana turns out to be very helpful. He asks Ram to pray to the god of the sea to allow them to build a bridge, that could help them reach Lanka. Soon, their wish is fulfilled and Ram's Vaanar Sena takes up the task in full swing.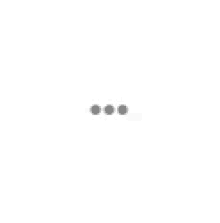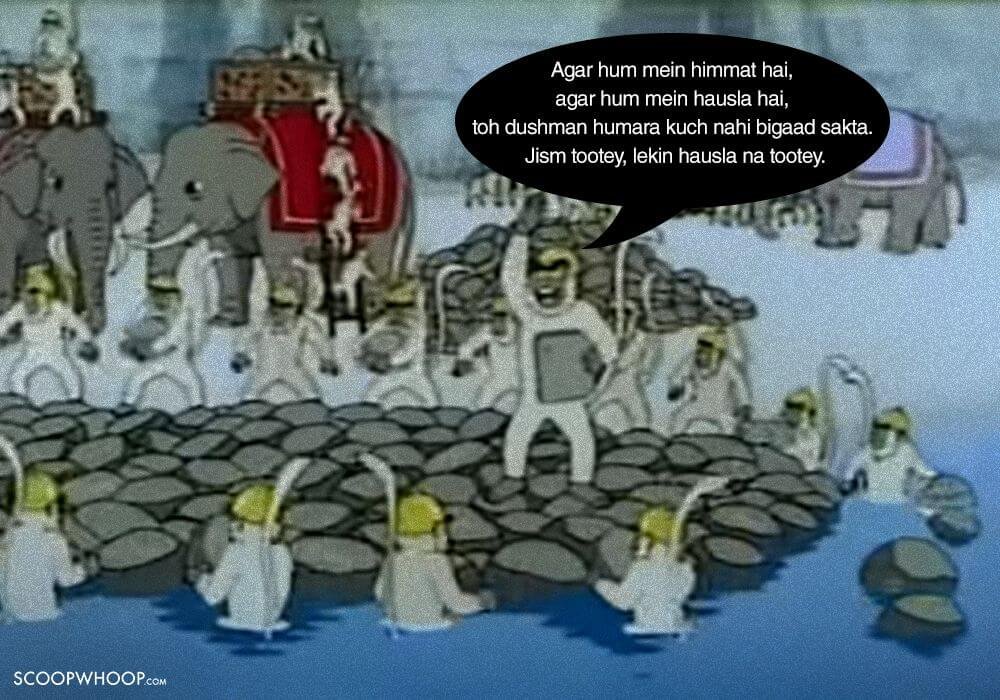 The war finally begins and one day Lakshman is severely injured. Only the Sanjeevani booti from the Himalayas can save him, which Hanuman has gone to get. Everybody in Ram's army is praying for Lakshman's survival, while they're furious to fight back.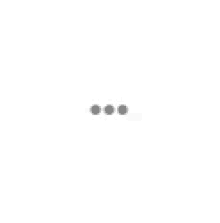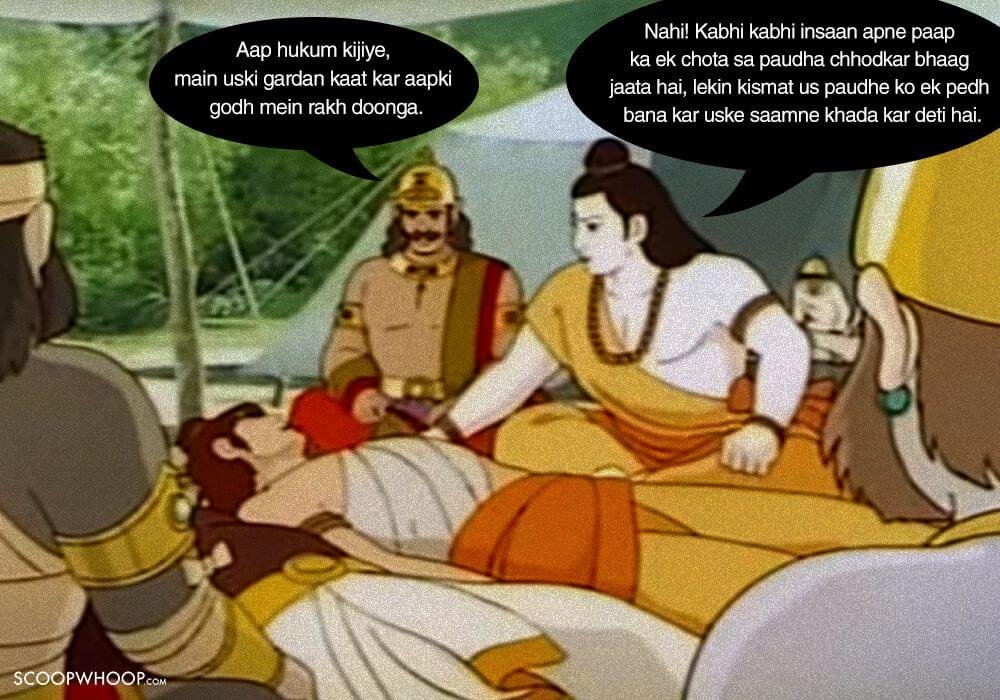 Ram and Ravana come face to face after the latter's son and brother are killed.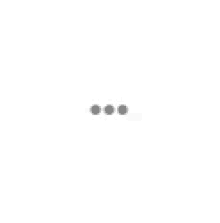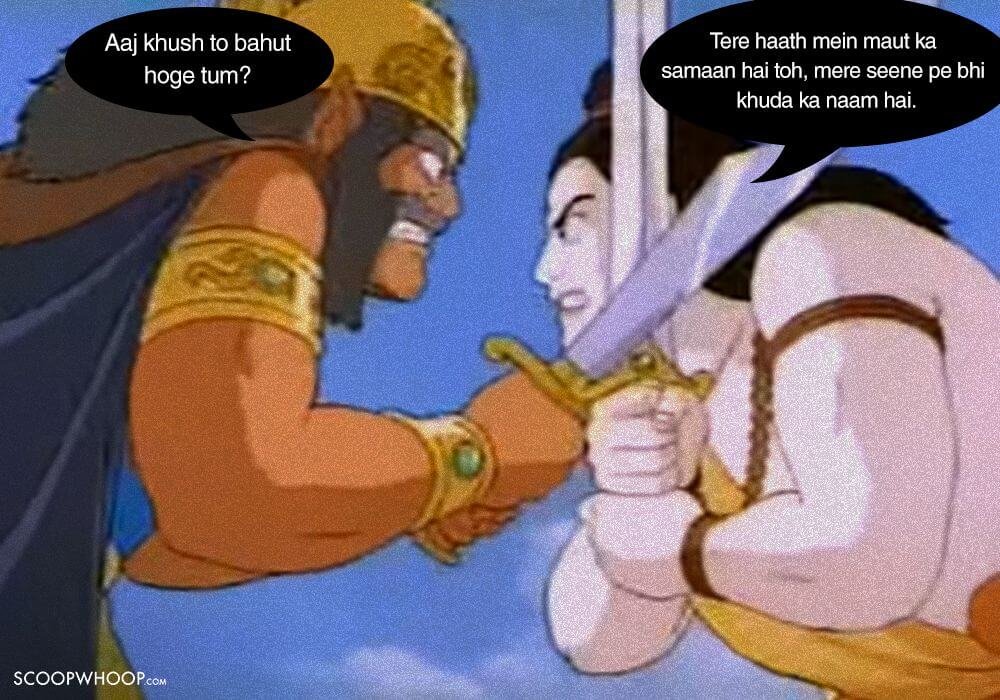 Ram tries killing Ravana by chopping his head off, but fails every time. On the tenth day of the battle, Vibhishana tells Ram to strike an arrow at Ravana's navel, which he does and the demon king meets his end.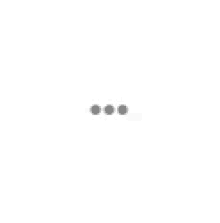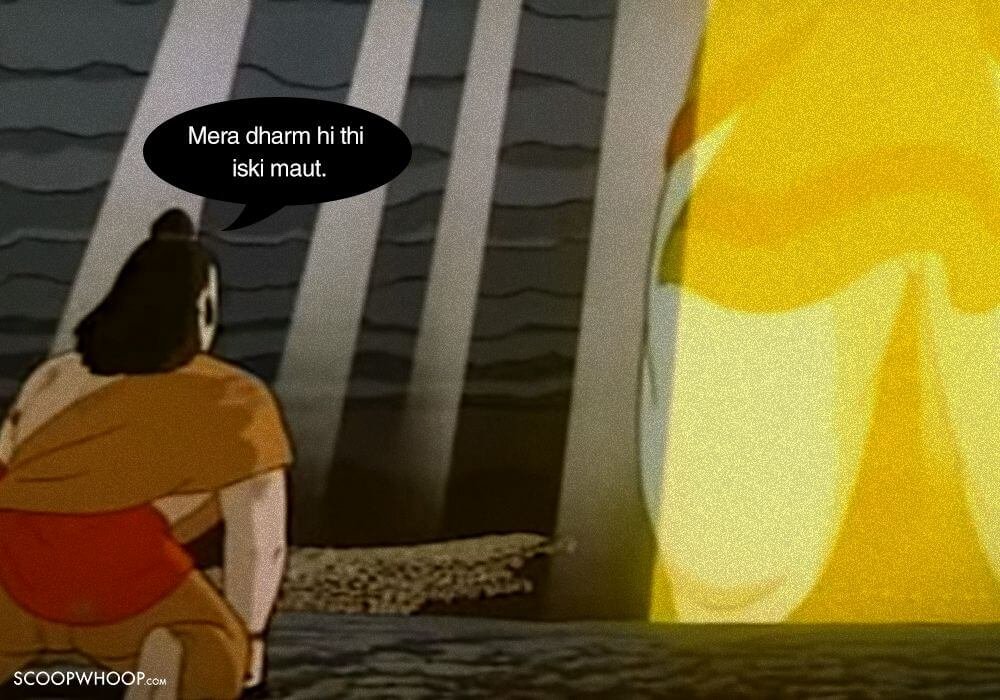 Ram finally rescues Sita and they head back to their kingdom, freeing Lanka from the Ravana's rule. Vibhishana becomes the new king. Sita's prayers are answered and she is united with her husband after the struggles and battle.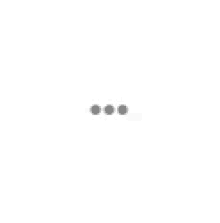 Did you also find read these dialogues in Mr Bachchan's deep baritone?  
Here's wishing you all a very Happy Dusshera and Amitabh Bachchan a very Happy Birthday!
Thanks to Suvojyoti Ray for the designs!
All images are sourced from the movie, Ramayana-The Legend of Prince Rama.