There's a grand paradox at work in Vishal Bhardwaj's Rangoon. On one hand, it's a tumultuous love story between a soldier and a showgirl, on the other, it's a treatise to the slow, lyrical death of love between two people who are like bad habits for each other. And part of the power of Rangoon lies in the way that those two things are connected. 
Bhardwaj is arguably the only director in the Hindi film industry who overestimates his audience's ability to grasp his dizzying clarity of vision. It was in ample evidence in Haider, Maqbool and the little-celebrated, Blue Umbrella. He takes a story to the shimmering world of allegory with one clean swipe of the baton. It's like a switch has been turned on in your mind. It's a gift to be treasured.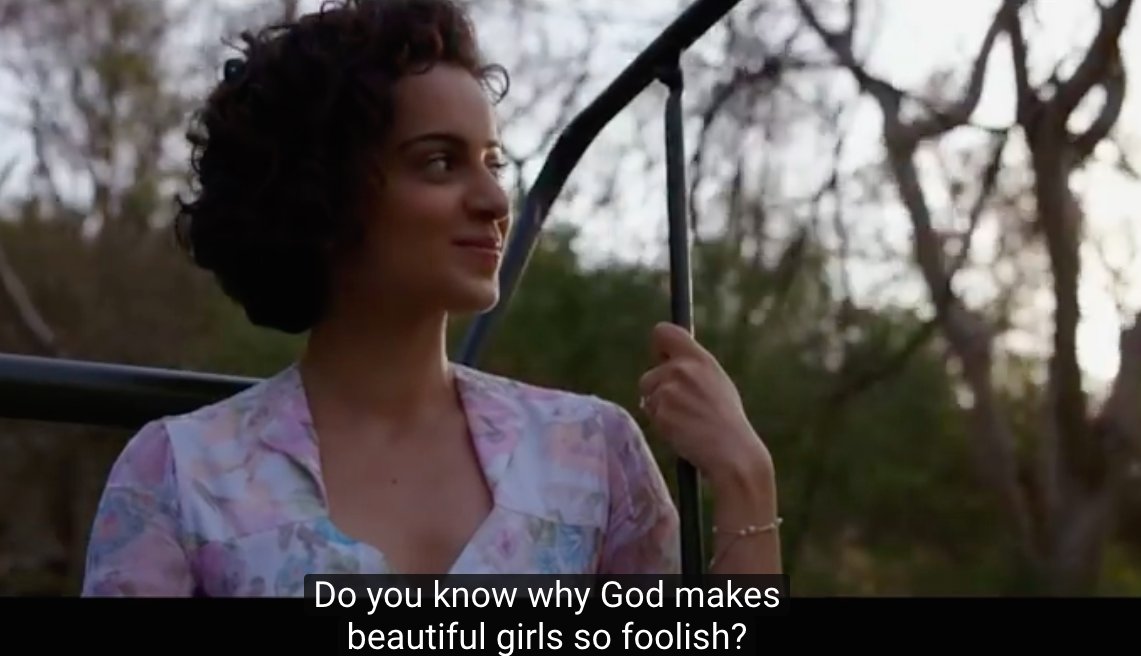 In Rangoon, things are a little muddied. Quite literally, as is evident in the trailers of the film where Kangana and Shahid roll in a dirt pit, making passionate love. But that's not really a problem really.
 It's a directorial device to tell a complex story in a more nuanced manner. The film takes you to the glamorous showbiz world of the 1940s, where egos are as fragile as the sparkling crystal chandeliers that adorn cinema houses.  
Miss Julia (Kangana), is a swashbuckling matinee queen who has been "created" by a shrewd businessman, Russi Billimoria (Saif Ali Khan), to feed male fantasies. He picked her up from the streets when she was only 14 so that he could groom her to fit his vision- a female action hero whose primary job is to look good in tights.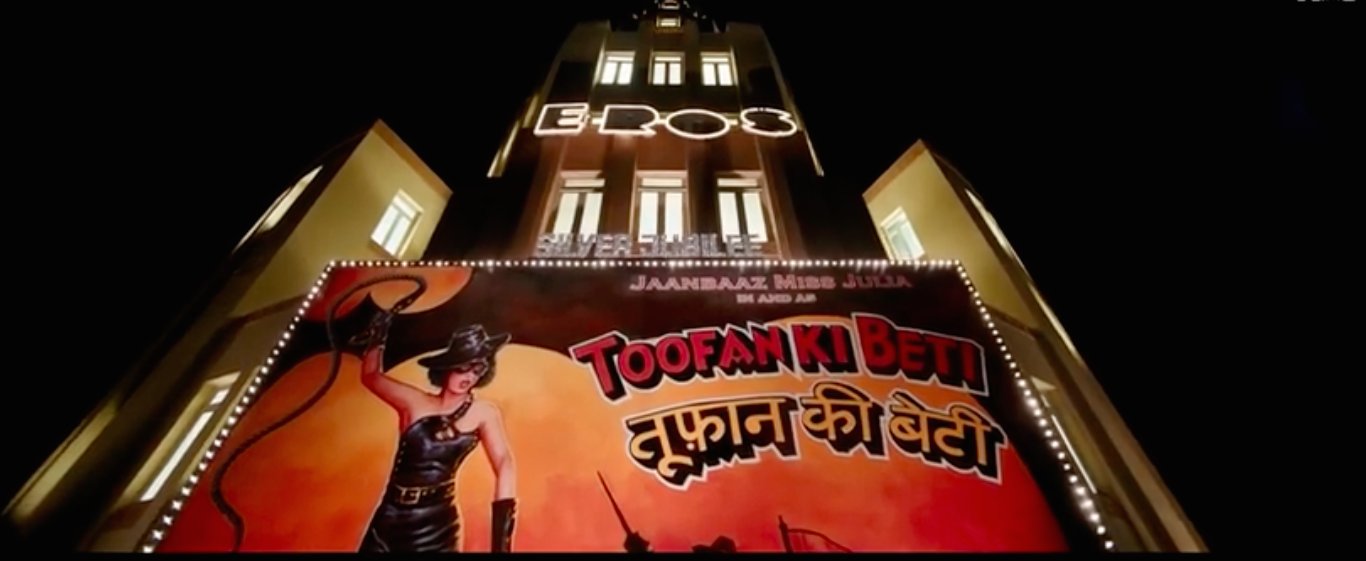 Julia may swing from chandeliers and jump on to running trains for a living, but she is a prisoner of her myopia. She doesn't see the man who exploits her for the monster that he is. She is blind to the freedom movement across the country. When a Swadeshi procession walks past her car, she rolls up her window and looks the other way.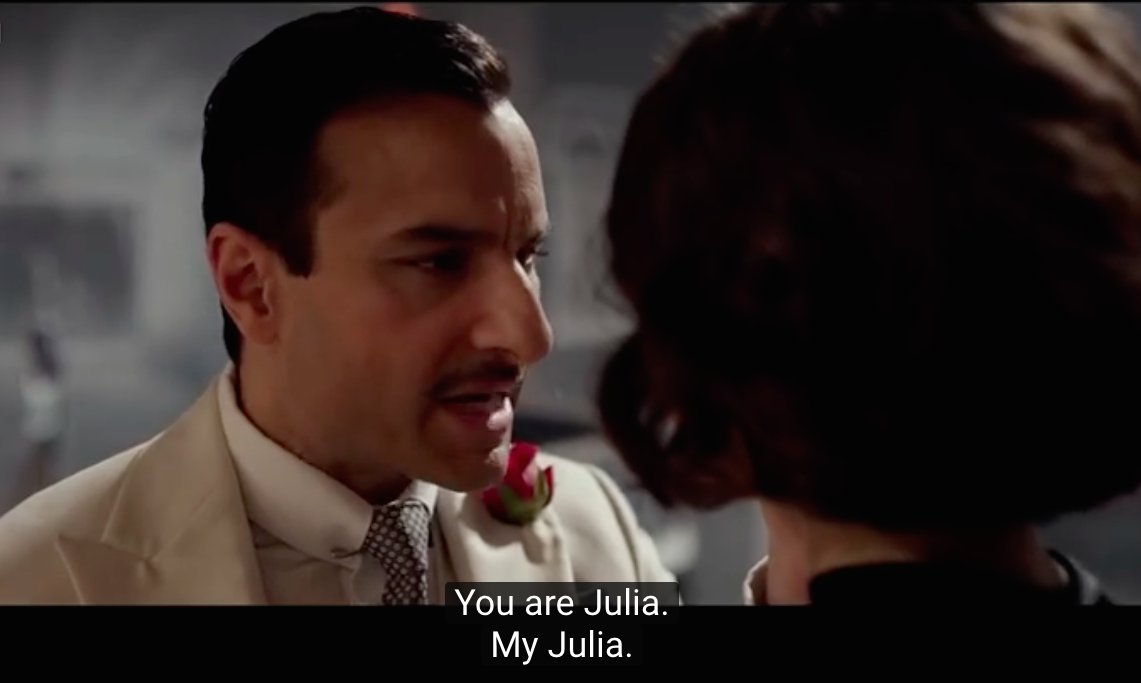 Time and again, Bhardwaj subtly points out the incredible loneliness of contempt. Julia, under the careful, relentless watch of Billimoria, is trapped. She ends conversations abruptly, her eyes have a faraway look, she flutters about the place like a bird in a cage. 
Things, however, change drastically when she is almost tricked into taking a tour of the north-east India where the British Indian army  is, ironically, fighting Netaji's Indian National Army. Her job is to entertain the soldiers.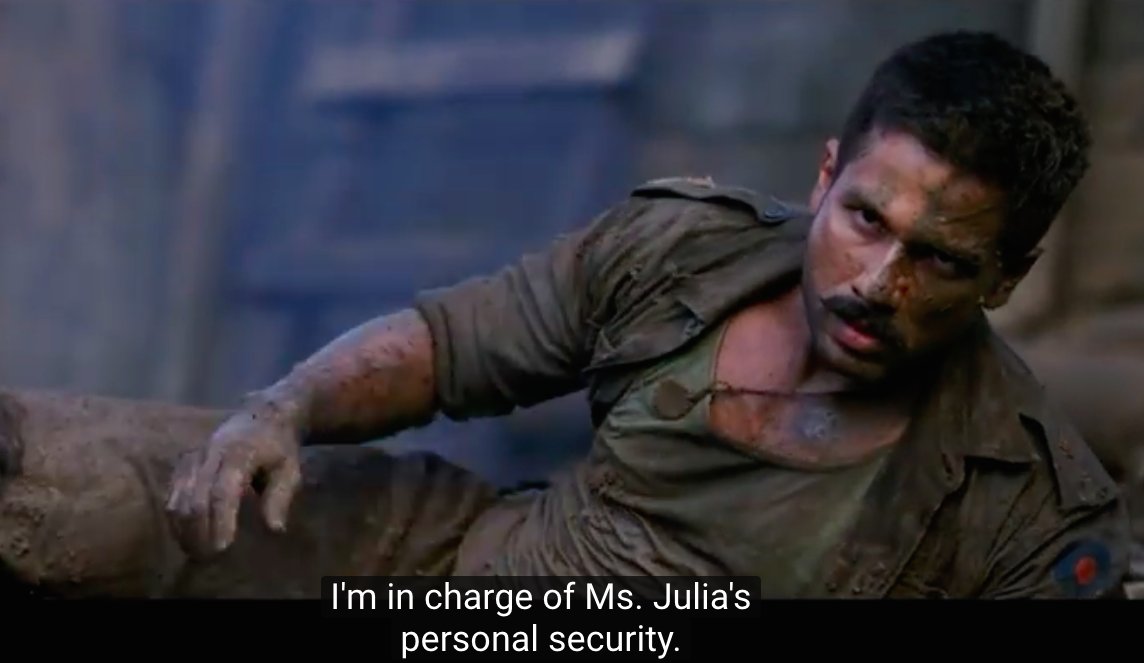 This is when Bhardwaj makes you walk with Julia and Captain Malik down the treacherous terrains of the north-eastern states (one is never sure if they are in Manipur, Nagaland or Arunachal Pradesh). That 15 minute segment is a film within a film, where the lead characters and a Japanese prisoner of war, are forced to forge a bond of trust and companionship. 
 Bharadwaj here creates a world, that's willing — far more than most movies — to live in the moment, and to lure the audience inside that moment. 
The tone dramatically shifts in the second half, where the gravitas of the love triangle almost weighs down the proceedings. 
Windows are now opening for Julia and she is finally seeing things for what they are. Bharadwaj, intentionally makes things a little heavy-handed in this segment, so much so that you almost cringe in disbelief. But the climax  justifies his waywardness. 
Both Saif and Shahid layer their performances with a sense of equanimity. Their body language and looks are on spot. 
But it's Kangana who soars. She immerses herself in the role with such visceral force, that you almost worry for her sanity. When was the last time you could say that about a performance in Indian cinema? 
All pictures sourced from Viacom18