"So tell me, who am I?"
Confused and perplexed by her sexuality, Kiran ran away from her house at the age of 16 to find answers. Her family let her go, because she was 'different'.
"Mujhe to bachpan se ladies bulate hain."
Kiran was born a woman trapped in a man's body. She wanted to dress like a girl, play with dolls but her appearance made her a pariah. She now identifies as a hijra, has undergone a sex-change operation, she dances and sings to earn her living. 
Is she happy, I ask.
She tears up and says, "I wish I wasn't born this way."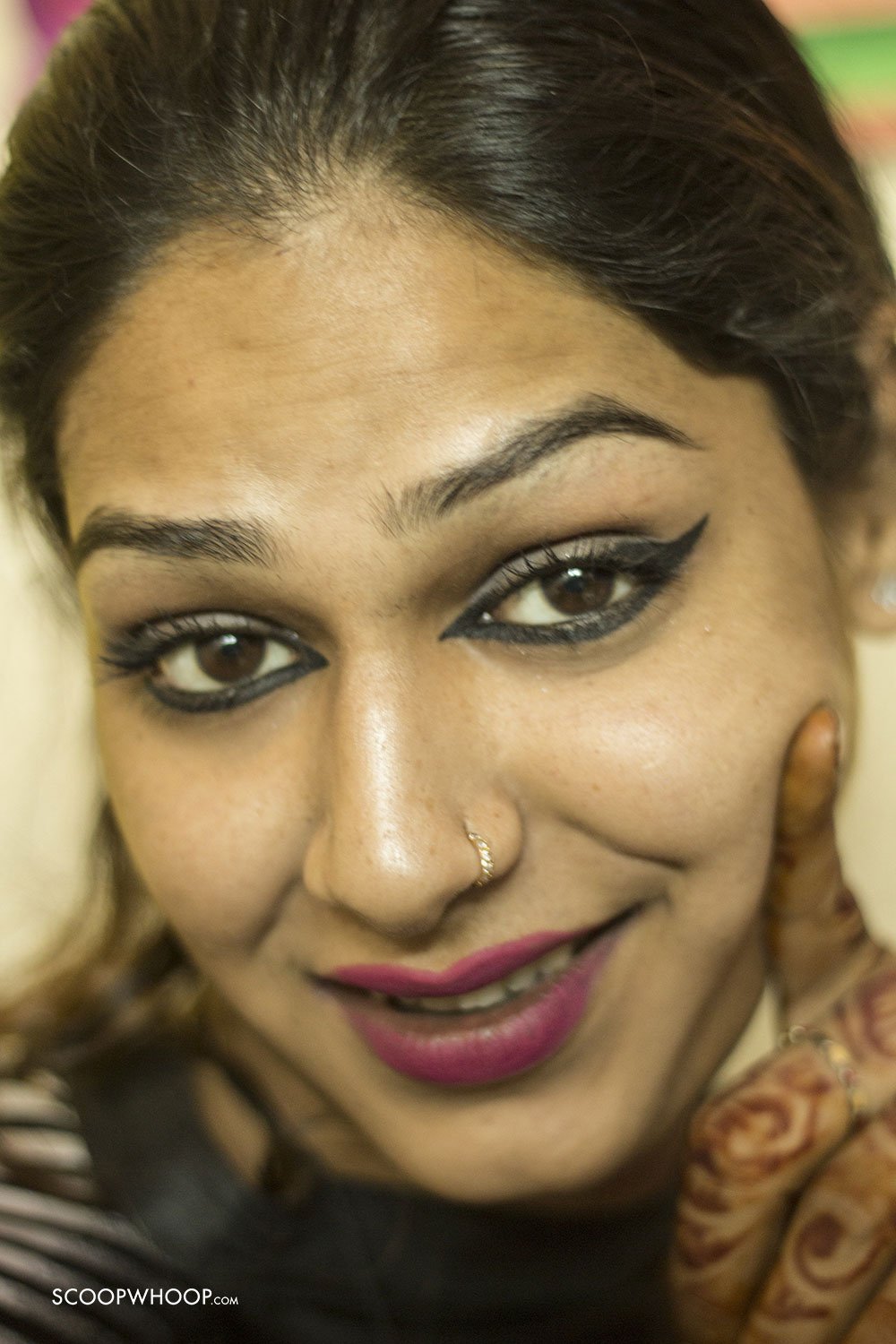 Hijras. Kinnars. Eunuchs.
These are fluid terms often misconstrued to mean the same thing. Are hijras and kinnars , the same as eunuchs? These superfluous identities of this heterogeneous community, often masks within itself many ambiguities and complexities. We have these questions in our heads and seem rather distant from their reality. We, the privileged, the educated, think we know them and yet there remain so many unanswered questions in our minds, so many prejudices in our hearts. We are quick to judge, easy to form opinions and bias, and yet hardly attempt to know the other.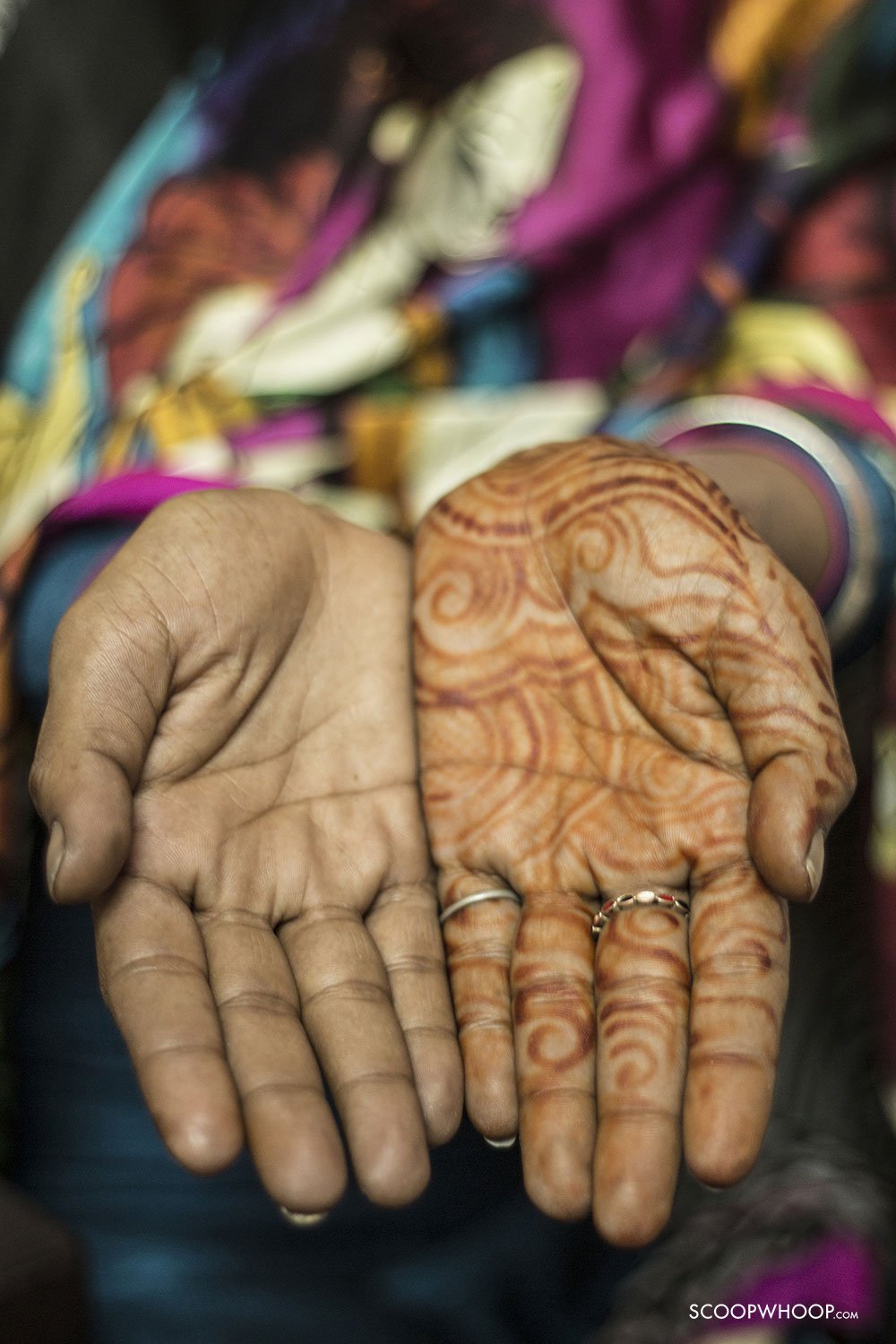 It was this curiosity to know them better, that took me a step closer to their reality. Welcome to the very private world of the eunuchs, a community, revered by some and feared by some.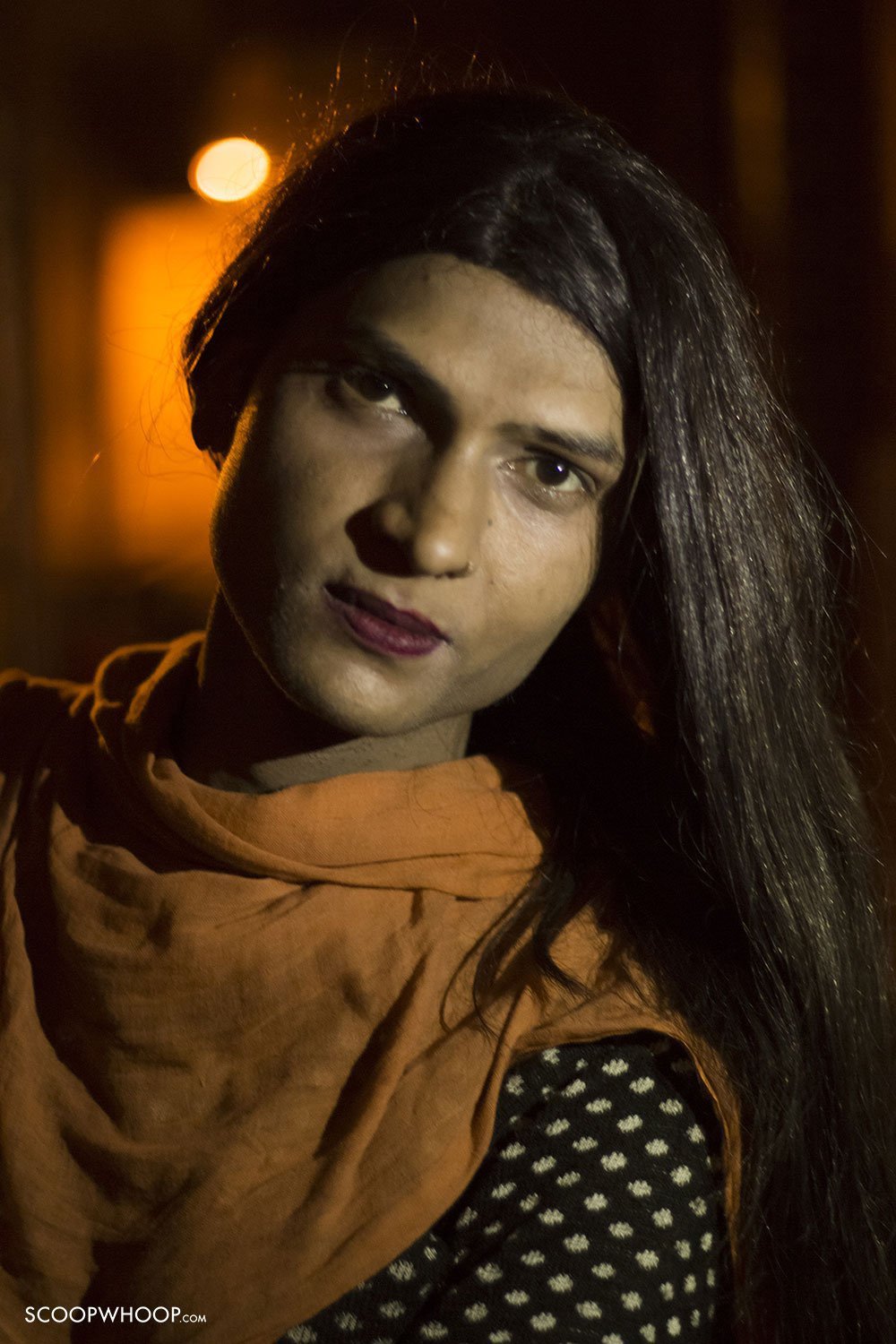 I had the privilege to know them better and see a side of them, the world never gets to see. Their experiences are no different from us, they love, they cry, they smile, they face hardships, perhaps a bit more than most of us, but their lives are no different than ours.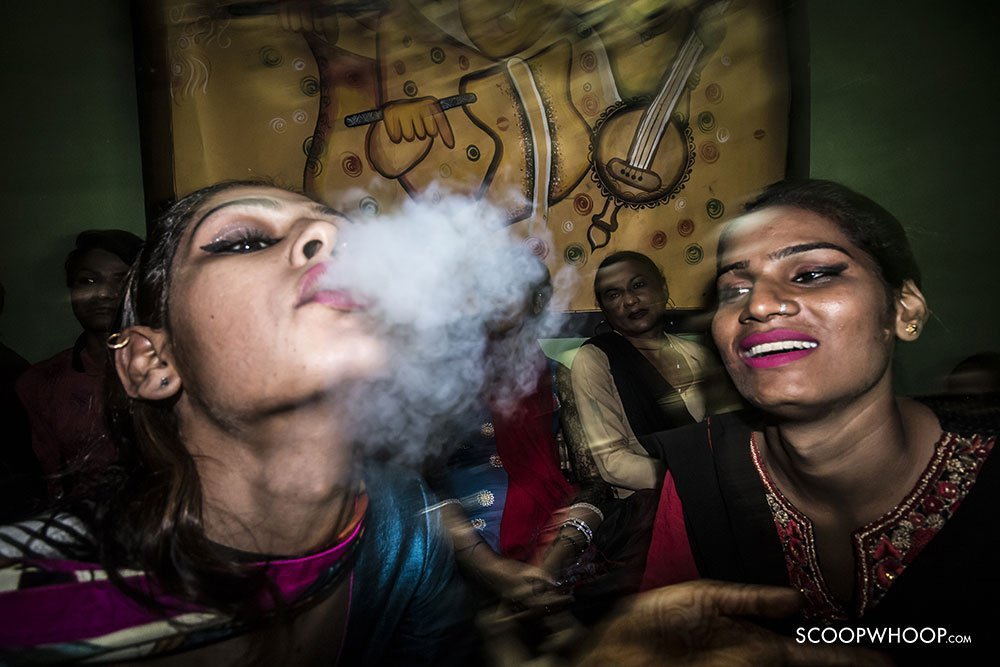 Although some are inter-sexed, Hijras are generally born with male physiology. Some choose to undergo a rite called nirvan which involves removal of the male genitalia.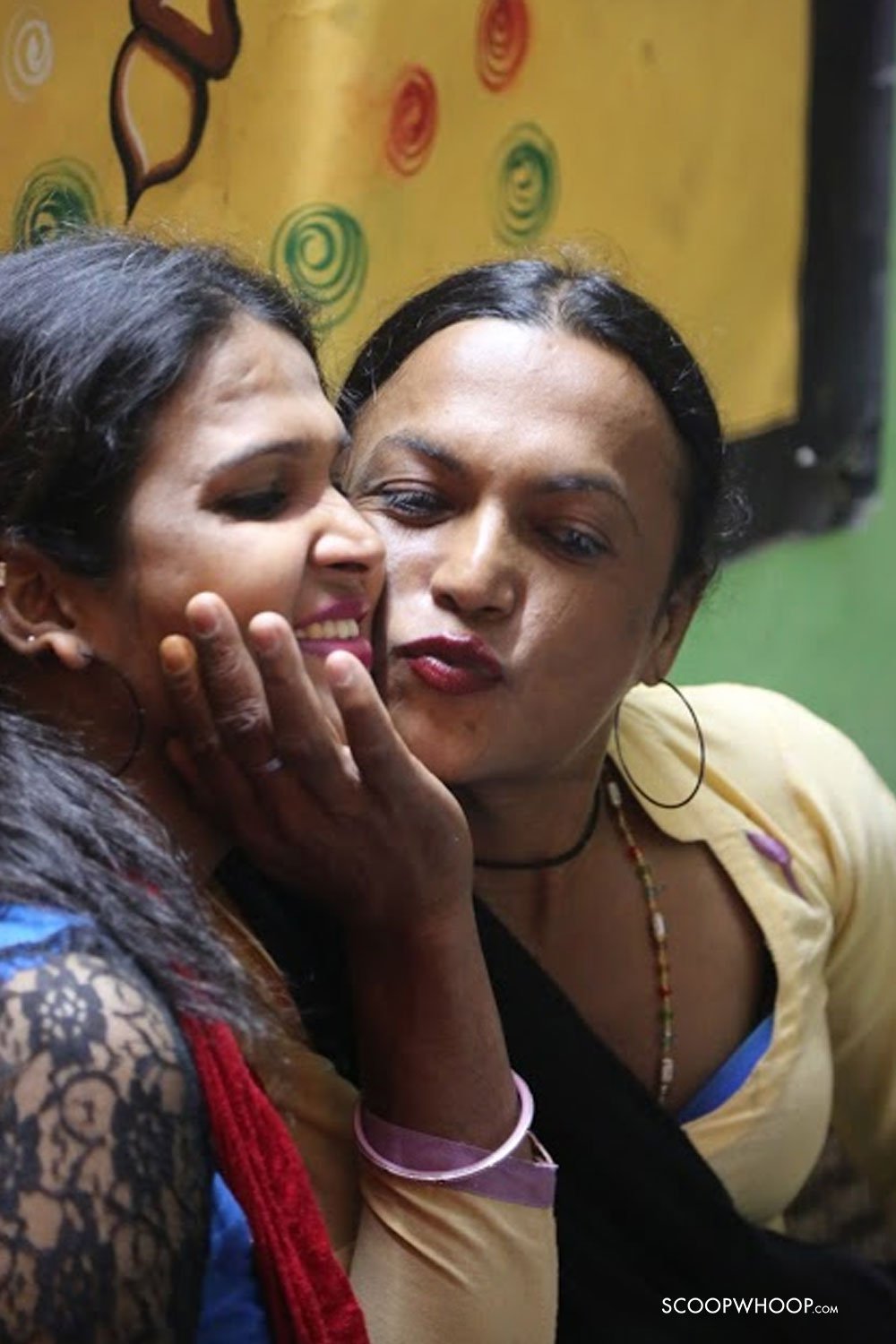 In India, they tend to identify themselves as a community or a quasi-family with a guru and her chelas or disciples. Unlike eunuchs, not all hijras are castrated.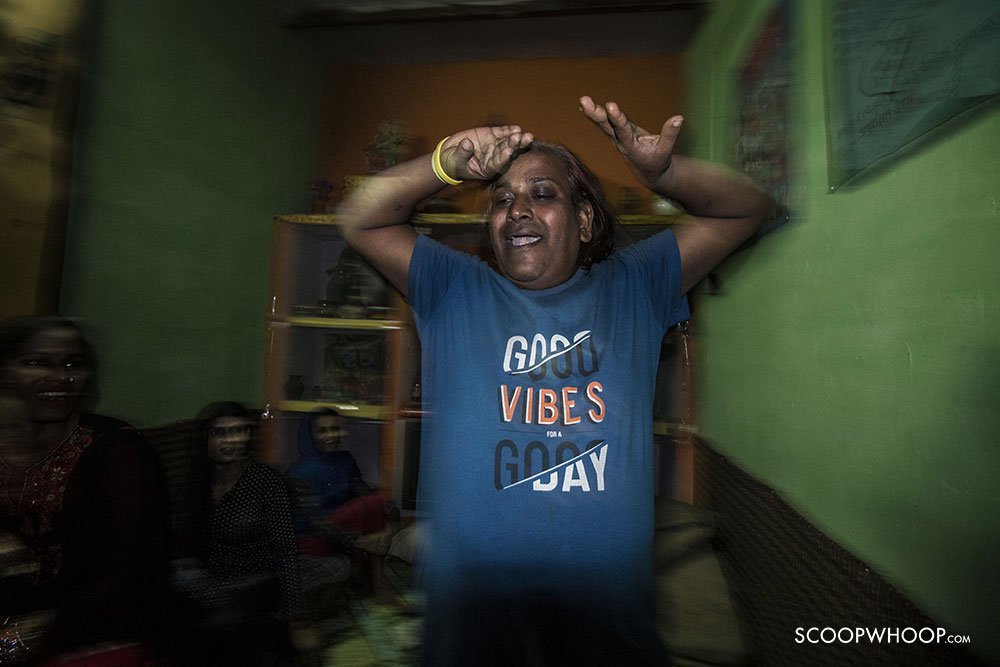 Some are abandoned by their families and forced to take refuge in the community while others feel a sense of belonging with their kind.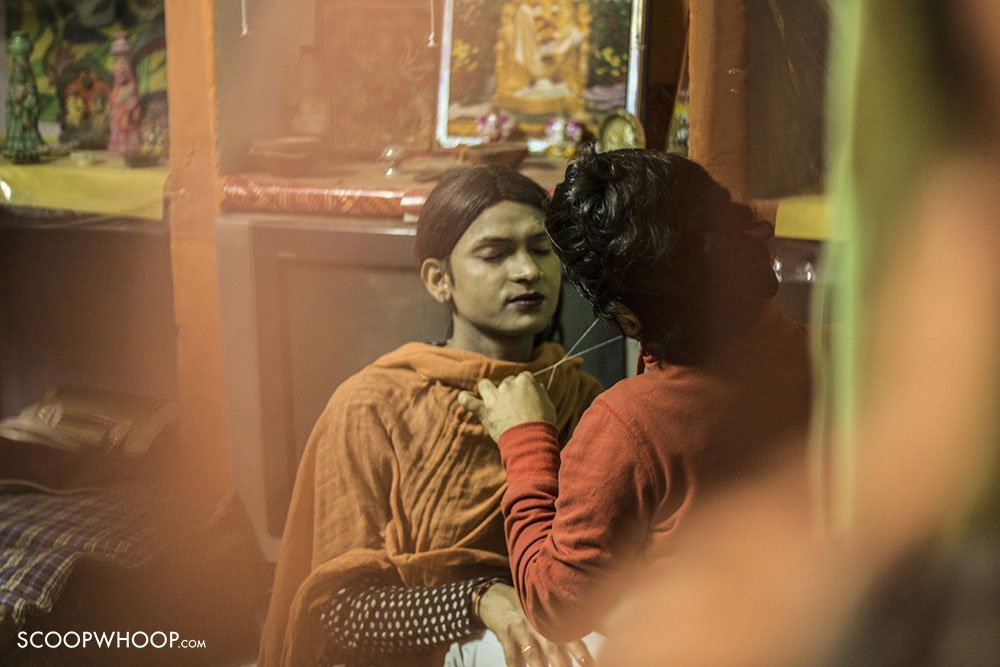 Hum jab bhi raste mein nikalte hai to humein log taane maarte hain. Ab humne ladna seekh liya hain, pehle bahut dukhta tha. 
(Whenever we stepped out of our homes, people passed lewd/offensive comments. It used to hurt earlier, but now we give back).
Lakshmi (name changed) is soft-spoken, pretty and always ready to break into a dance, but she seems reluctant to talk about her difficult past. I ask her if she'll dance for us. (I am told she is an amazing belly dancer and jives to Shakira's music). She gives in to all the prodding but is quick to let us know,
"Main pet nahi dikha paungi, aaj to maine shave bhi nahi kiya." 
She couldn't keep her word and was soon gyrating to Hips don't lie.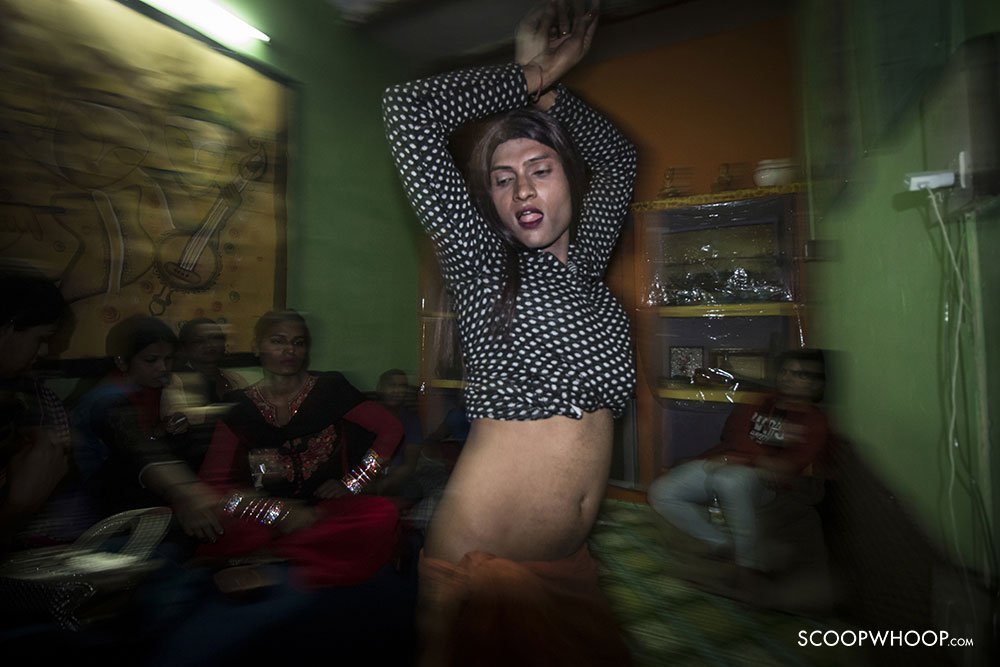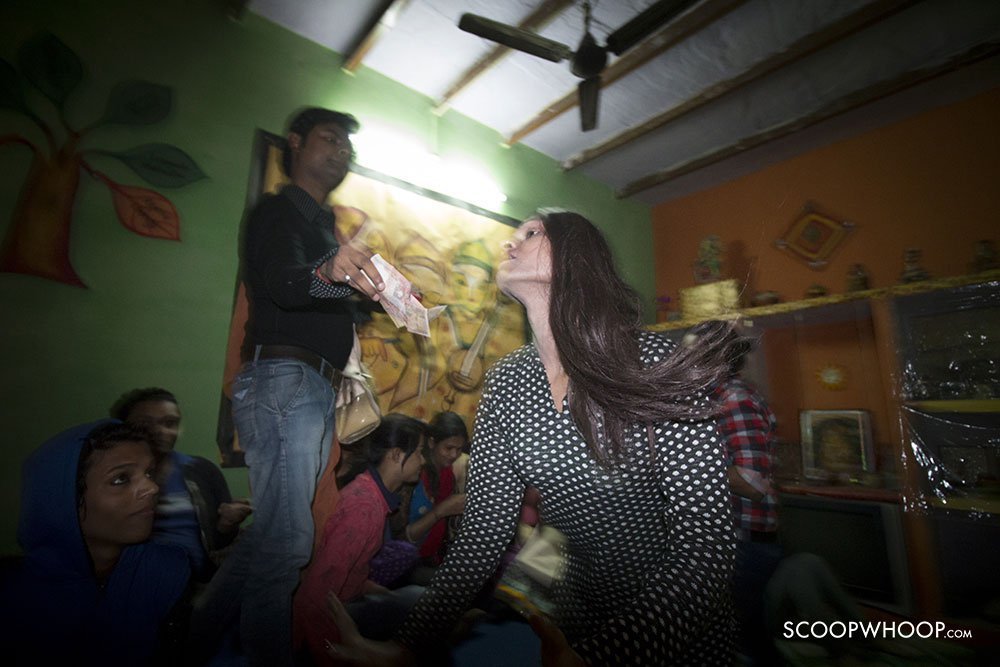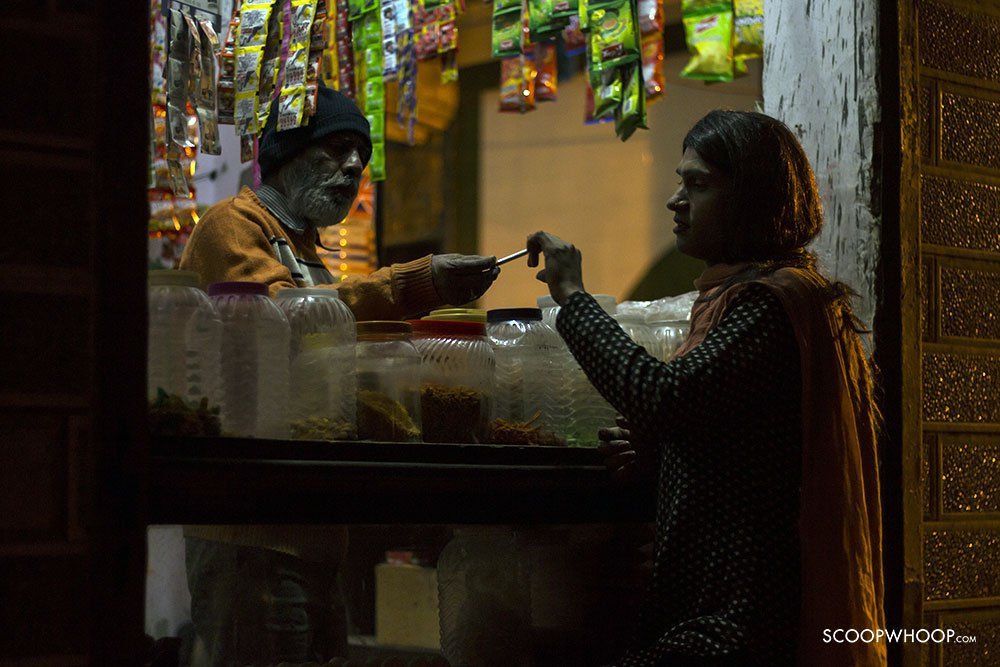 Over the course of a few days, I meet few fascinating personalities that identify themselves as the third gender. The more we talk to them, the more we realise how similar we all are.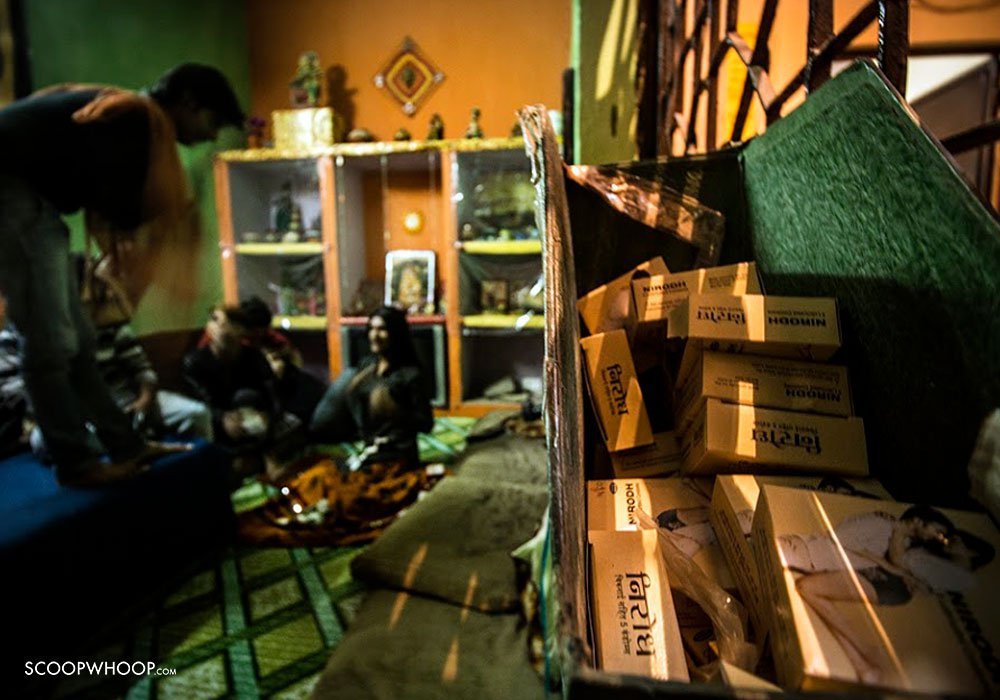 Many like Lakshmi, Kiran and Sandhya, are part of tolis that perform Badhais at weddings, celebrate the newly born. 
Main tab tak naachti hai jab tak poora sharir dard nahi karta. Usme se jo paise milte hai, wo sab mein bat jata hain 
(we need to share our profits with everyone who accompany us in the group).
But for a few, the money is very little to nothing and they resort to other means to fend for themselves. In the course of my conversation with them, I find one such alluring personality waiting to share his/her story. I meet Elena or Raj (as he likes to call himself during the day).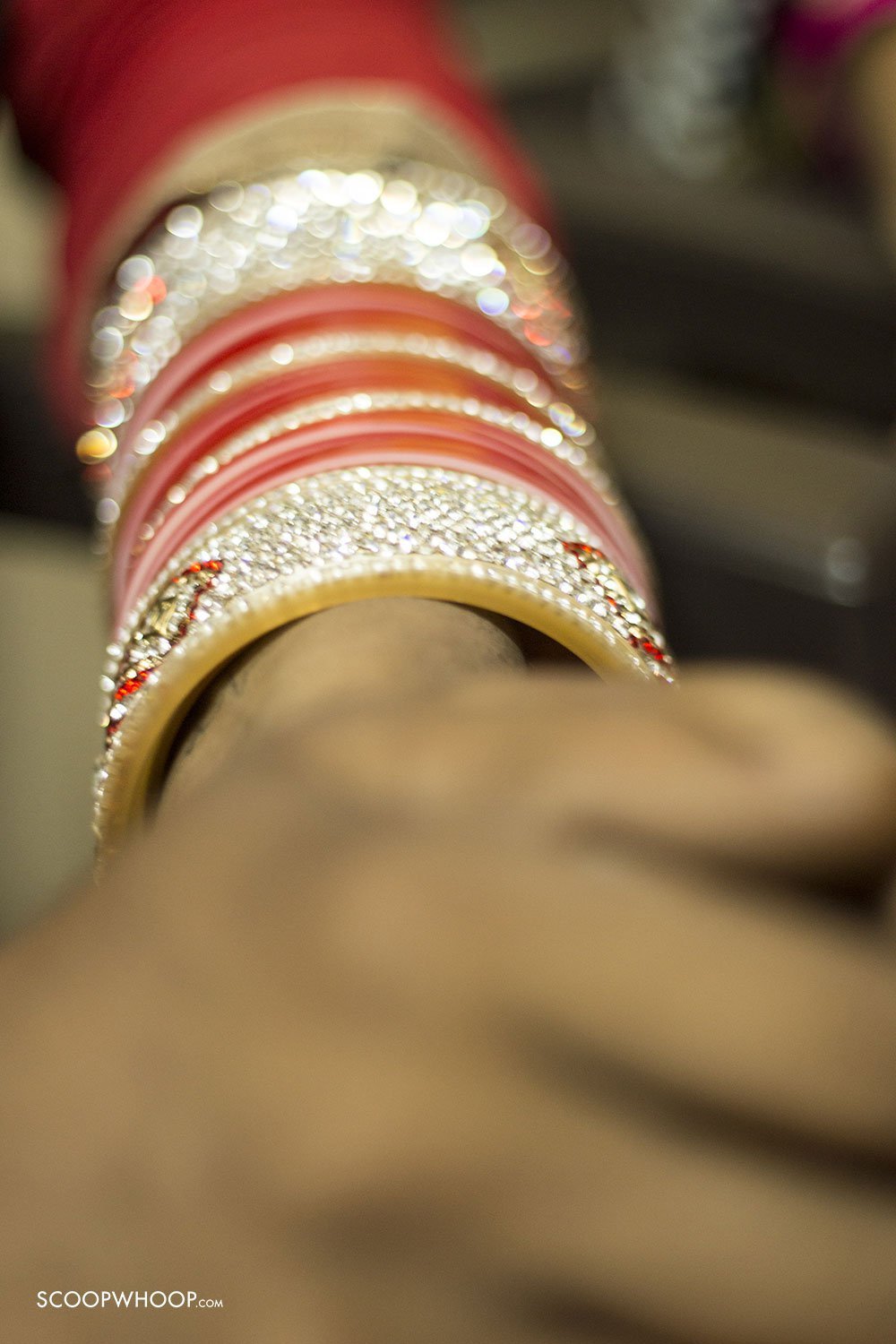 Raj is a sex-worker. He stays with his family and lives his life as a man during the day. He is unapologetic about his work and rightly so, and treats it as any other profession. He tells me,
Ek din mein hum log paanch-cheh aadmi ke sath sex kar lete hain. Par sab customer alag hote hain. Sabse ajeeb o gareeb to sabse gareeb customer hote hain. Unhe ek-ek paise vasoolne hote hain.
We meet Elena as promised on a cold wintry night, as he was getting decked up with her group of friends.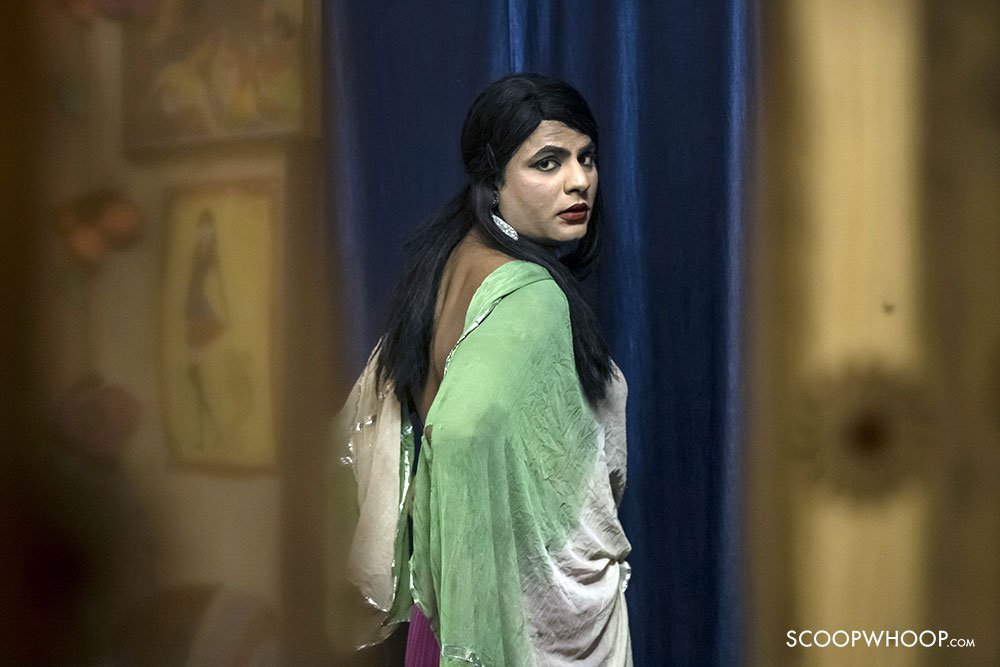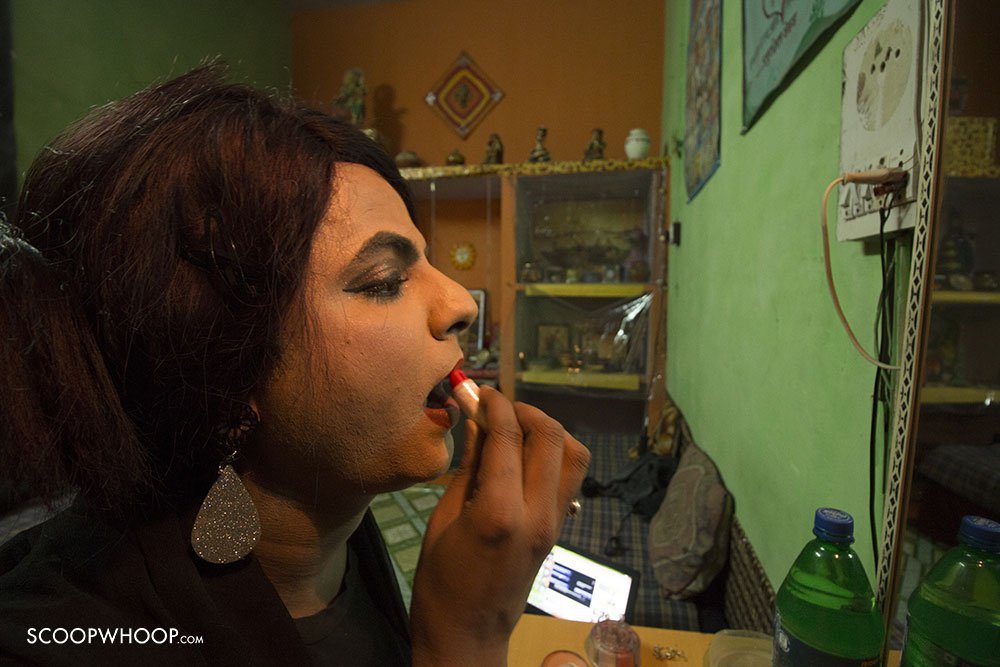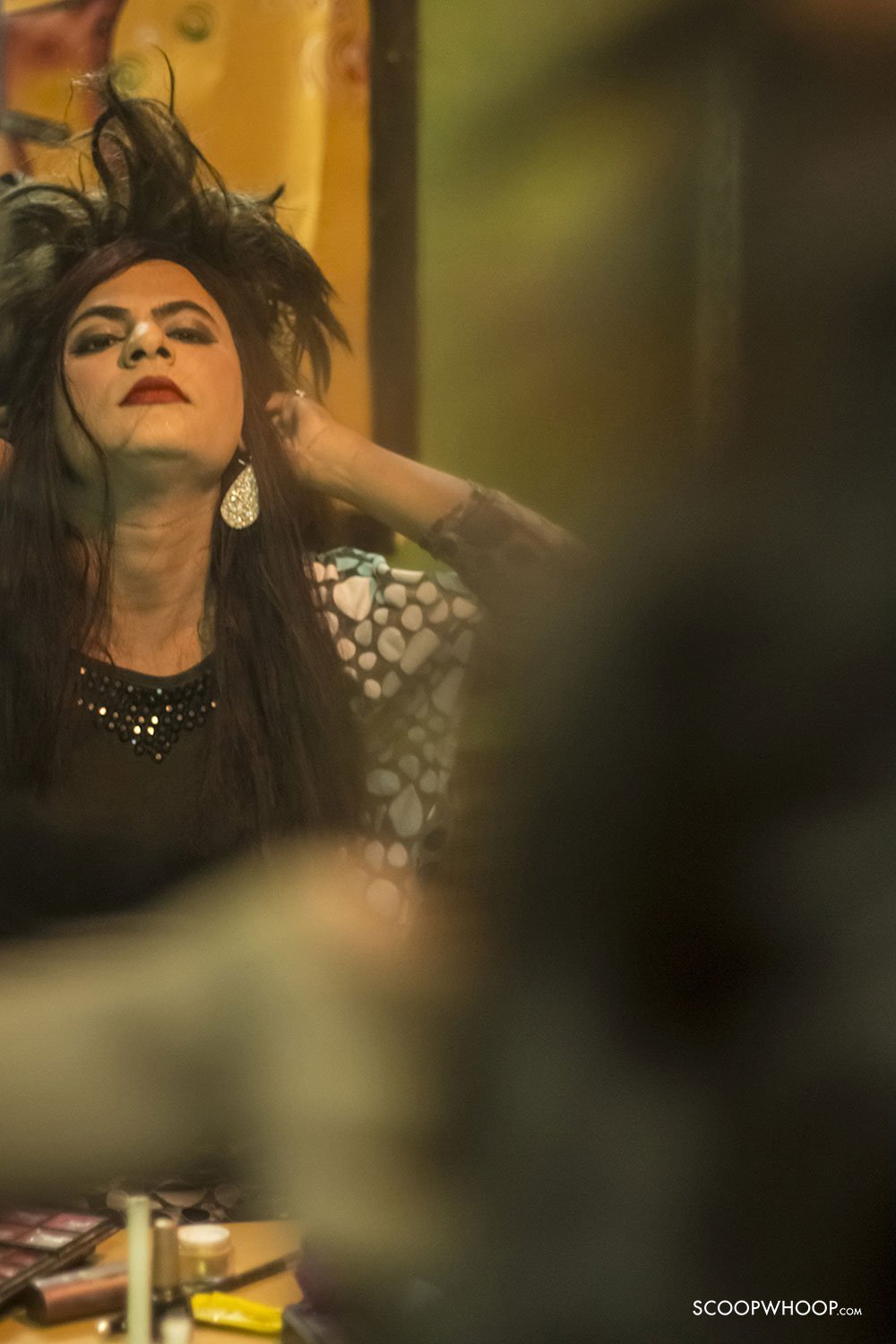 While Elena gets dressed, I spend more time with her friends and colleagues, Lara and Chandni. 
Chandni refuses to be photographed, because their gurus does not know they are sex workers and if they find out, they could be physically harmed and ousted from their community.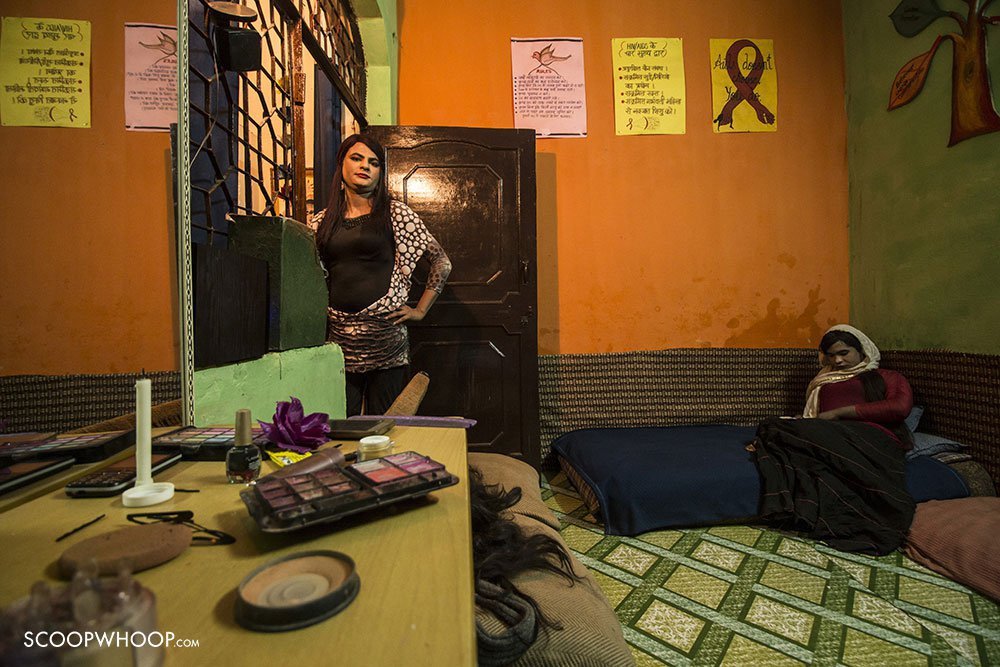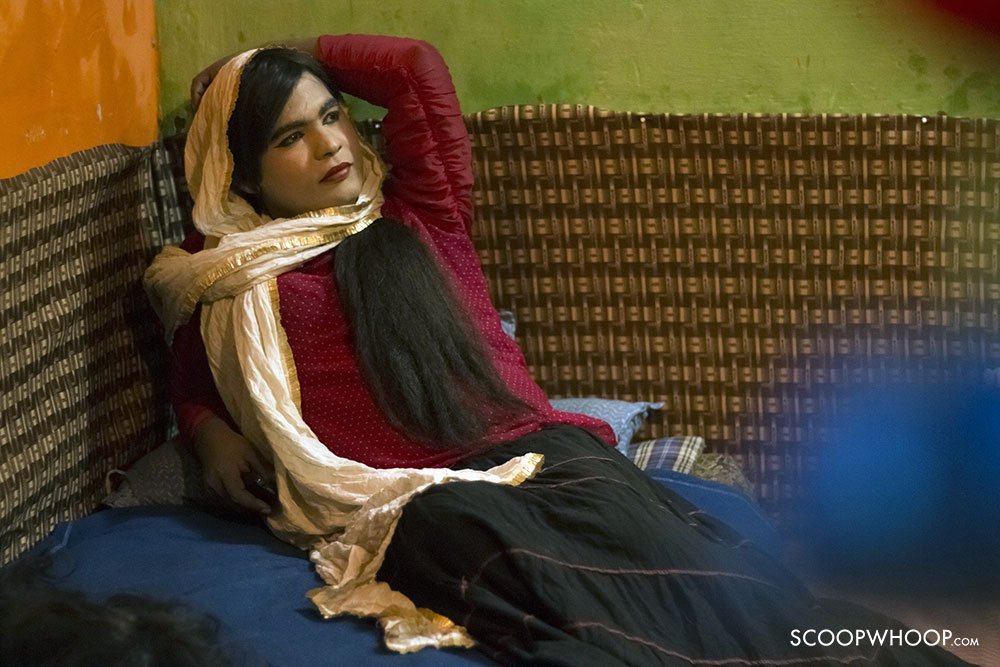 They take risks every single night, to feed themselves and their families. Chandni is 31, her best days are behind her, she tells me. I ask her if she has ever been able to find true love and she says,
Pyaar to humein jab hum shirt-pant mein hote hai tabhi hota hain. Jab hum ek doosre ko jante hain, samajhte hain, usi ko pyar kehte hain. Is dhande mei kaun humse pyar karega? Mera boyfriend tha par usne mujhe chod diya jab use pata chala main dhanda karti hoon. Mere bhi ek aam ladki ki tarah sapne hain, ek pyara sa pati ho, bacche ho, par ye mumkin kaha.
(I think true love happens when we are in shirts and trousers, when we spend time with each other, get to know each other. Who will love us here? I had a longtime boyfriend who left me as soon as he found out about my sex work. I have the same dreams and aspirations, like any other girl. I want to marry and have children.)
They set out to find their customers, we offer them a ride because we had 'wasted' their work hours.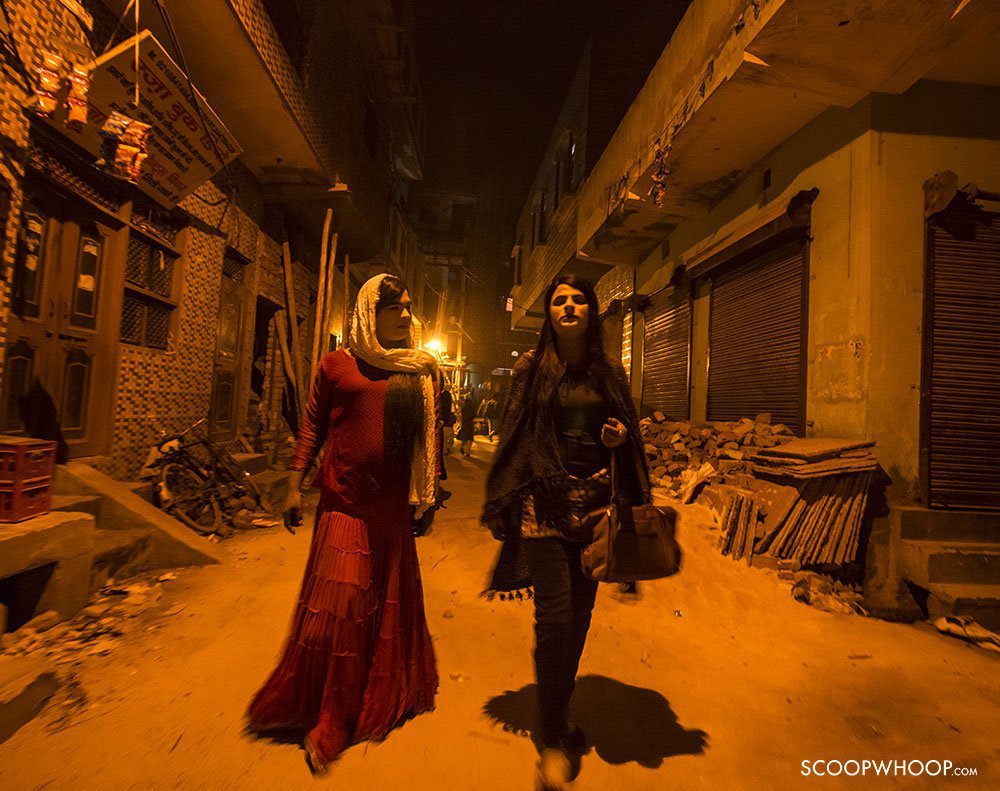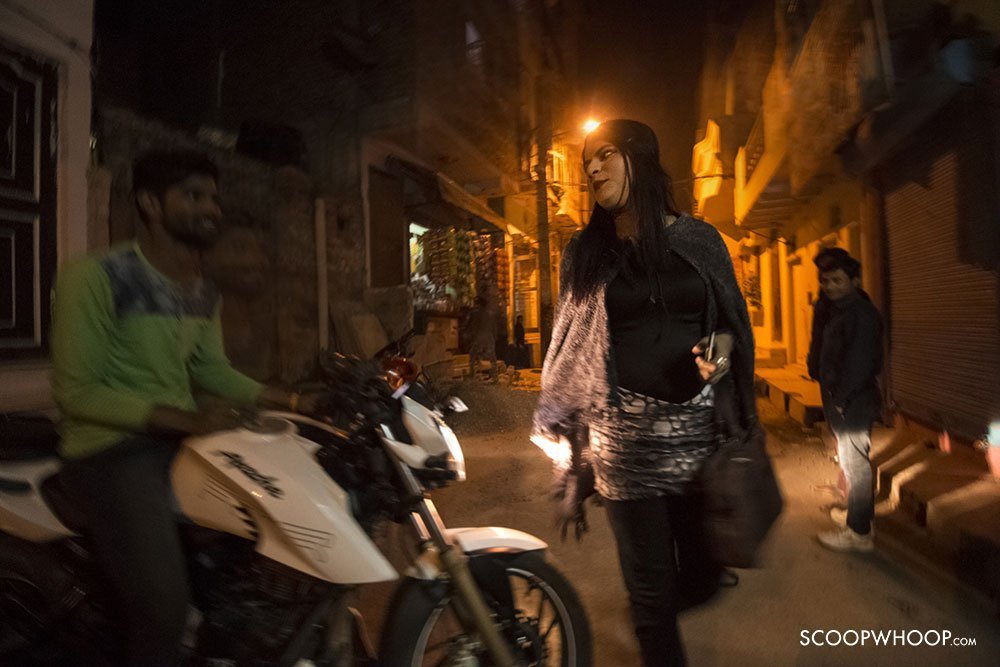 We are greeted with stares, the inappropriate snarls and comments, while we step out into the streets. I wonder if it is any different for an ordinary woman, on the streets at that time of the hour in any city or village in this country. I find a sense of strange familiarity in this, and I seem to feel a lot closer to Elena, Lara and Chandni who have only set out to do their jobs.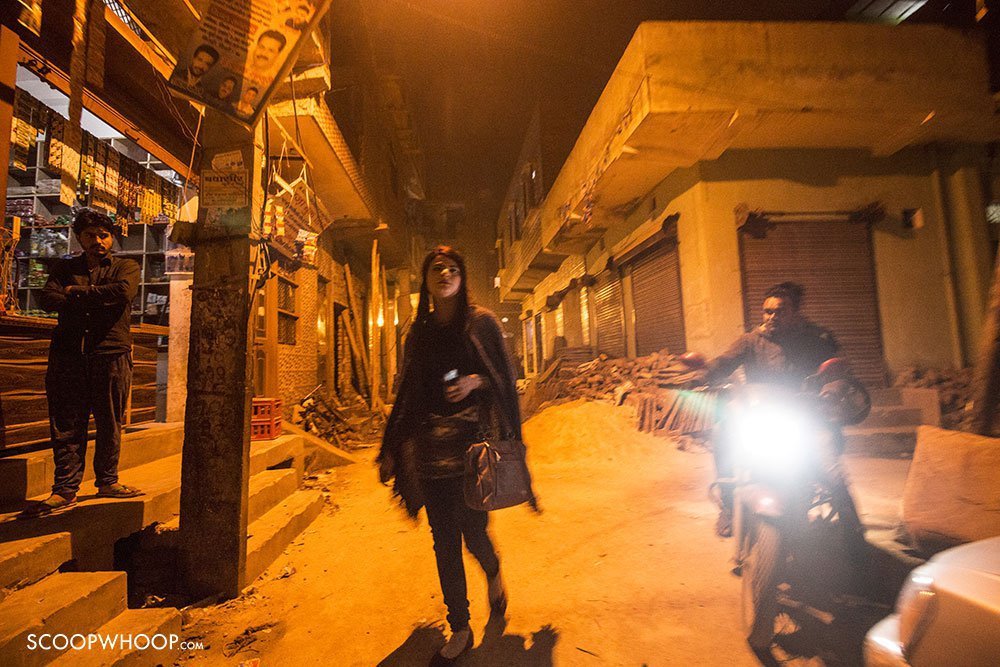 We are taken to a very remote part of the city, a deserted stretch of road. I am almost scared for these women now. I worry for their safety.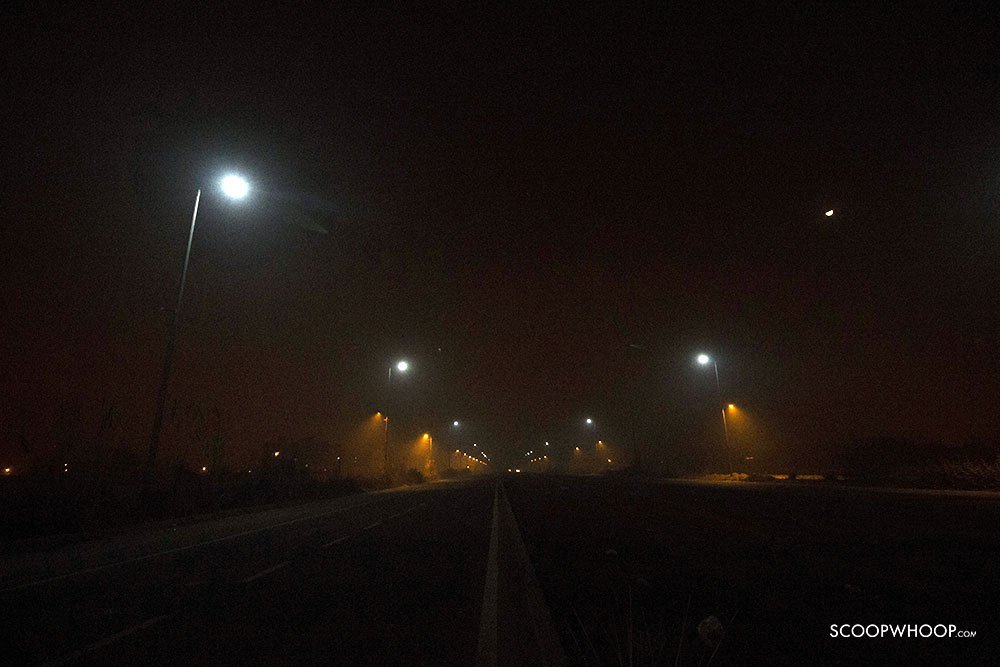 Didi, ye to roz ka kaam hain. Kuch police wale hi badmash nikalte hain. Khoob maar khayee hai humne, khoob shoshan hua hain. Par ab humein apna khayal rakhna ata hain.
The trade they are in, comes with its risks. I ask Elena if they take precautions. 
I have done my masters in social work. Educated enough to know what is right. Hum log apni taraf se sab precaution lete hain. Condom sath leke jate hain, jo customer mana karta hain, uske sath hum sex nahi karte.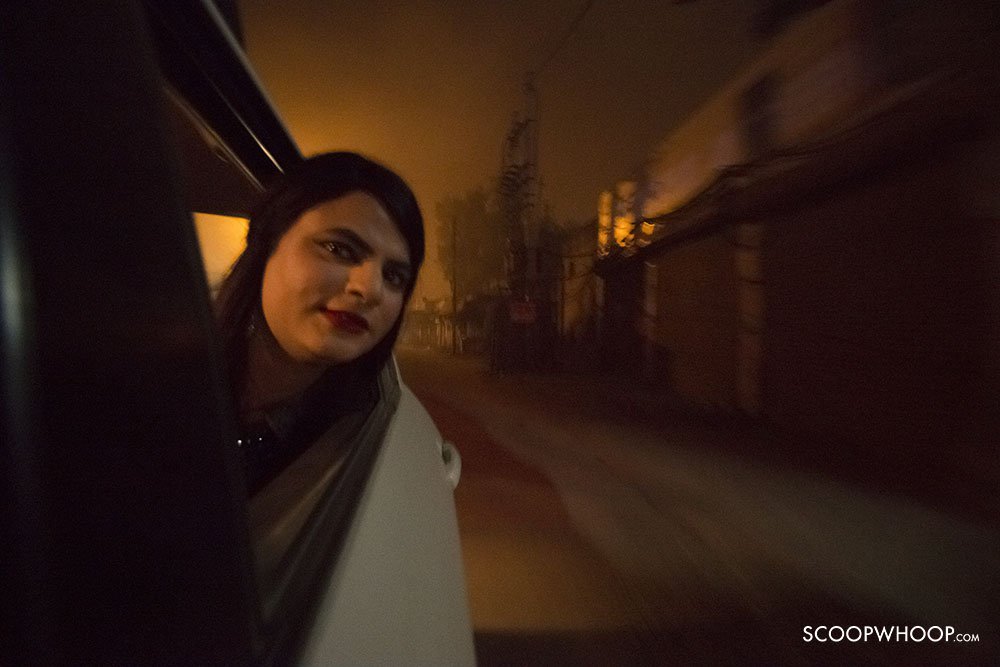 Lara adds,
We know a lot of people suffering from HIV. But we can't disclose their names. Every job comes with its risks. If we stop doing this, how will we feed our families?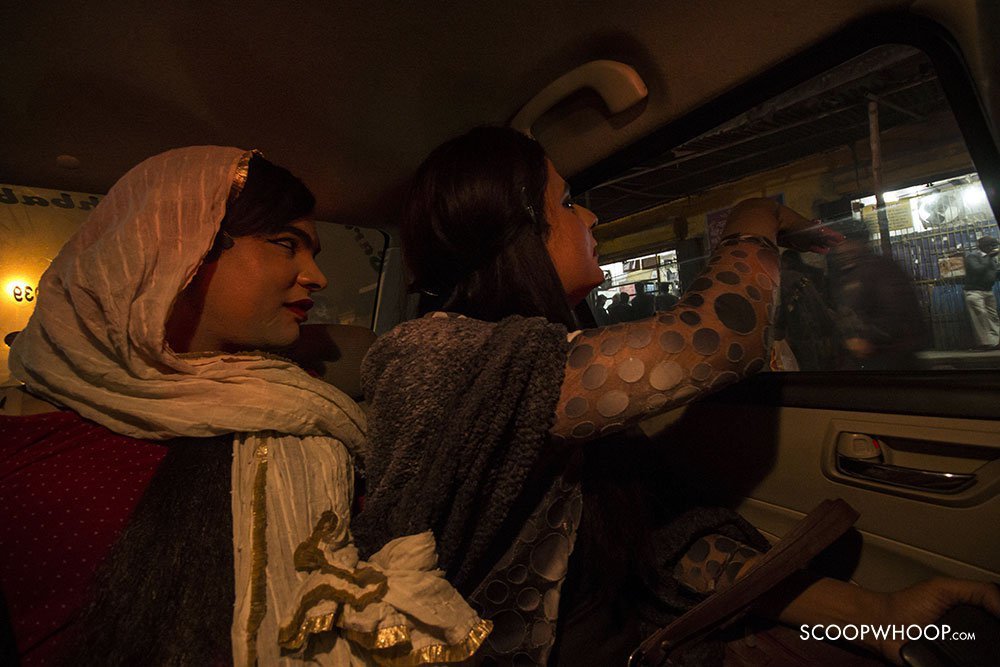 While on our way, they tell me what kind of men they'd like to date, interesting tales where they ran off to a nearby field because a police wallah ran after them. They look excited, even if it hurts them inside.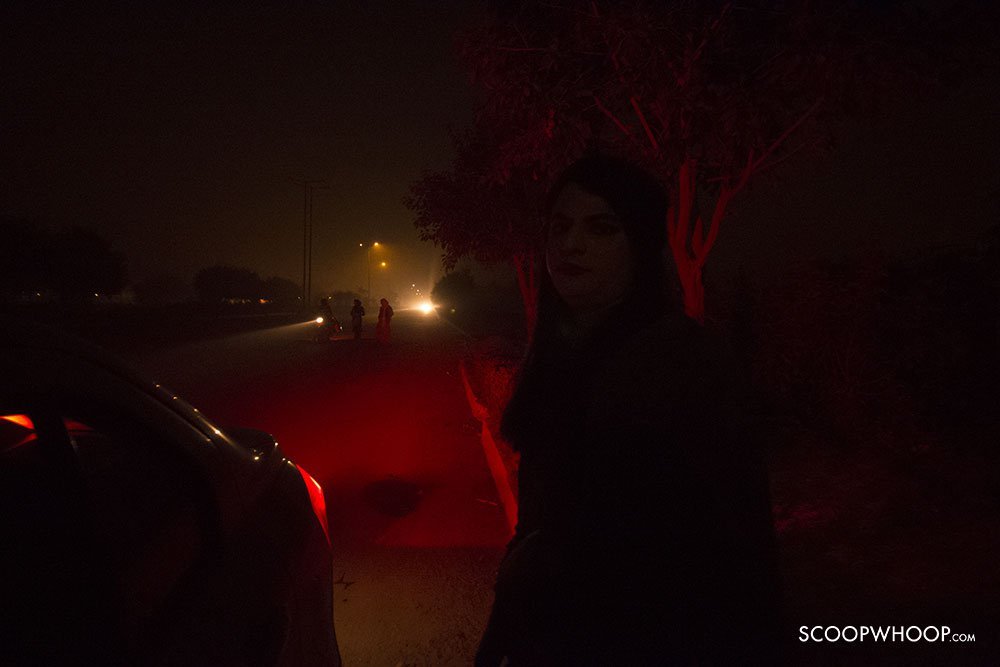 We drop them and stand in a corner so they can go about their jobs. As they step out of the car, we see them slowly fading into the fog. My photographer asks me to hide, to not disturb their process.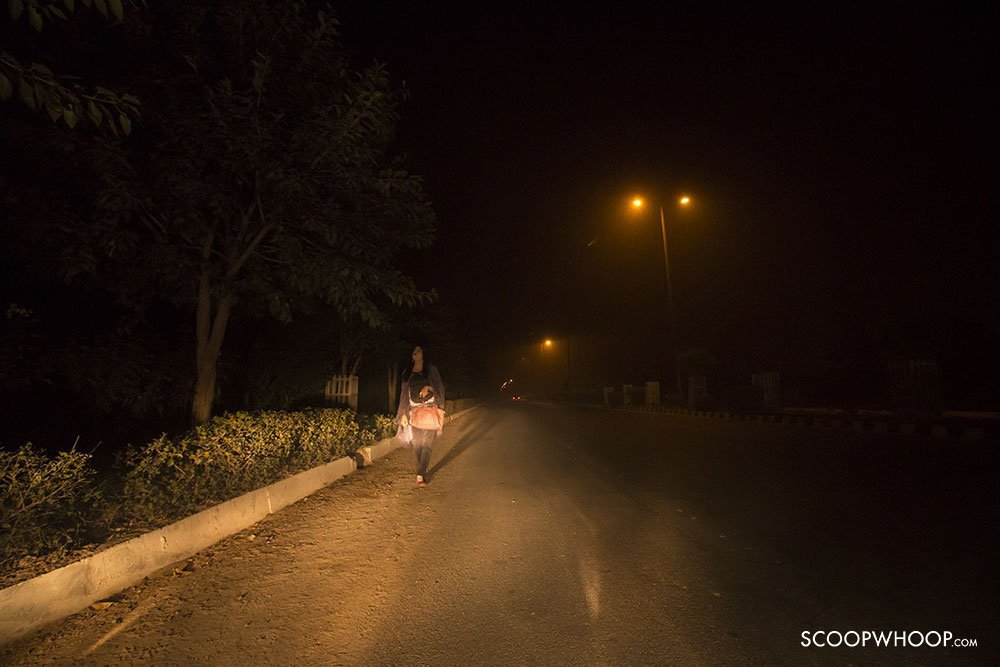 Elena, Chandni and Lara, manage to find their customers. As we are about to leave, Chandni runs back to me to tell me, they will be fine, she is old enough to take care of all of them, and asks us to leave.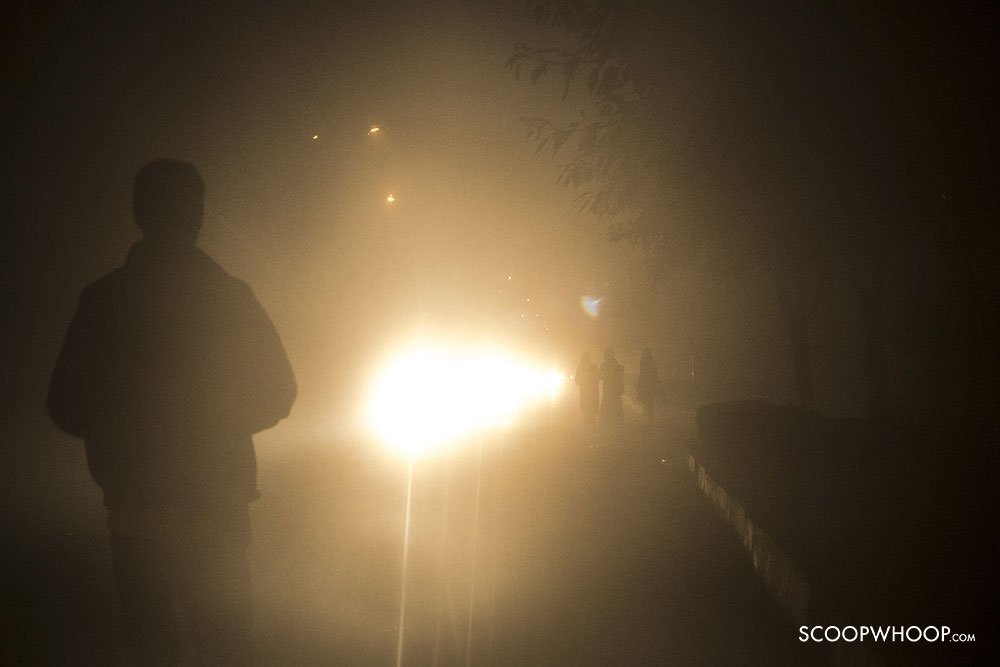 Every single one of them that I managed to spend time with had an ache they were hiding, within them. An ache the society has given them. As we drove away from them, I was satisfied I had met them, I left with a warm feeling of having forged a relationship that will go beyond a cursory understanding of their being and existence. I am glad that I had the pleasure to have known their broken but kind hearts.
All photographs by Ahmed Kamal for ScoopWhoop.