Every couple dreams of making their wedding the most memorable day of their life. But the astoundingly adventurous wedding of a couple from California surpasses the grandest of weddings that have ever taken place.
While some prefer destination weddings, there are a few who begin the new journey of their life by embarking on an adventure together. 35-year-old James Sissom and 32-year-old Ashley Schmieder pulled off a surreal wedding at the Mount Everest base camp and the pictures are ethereal, to say the least.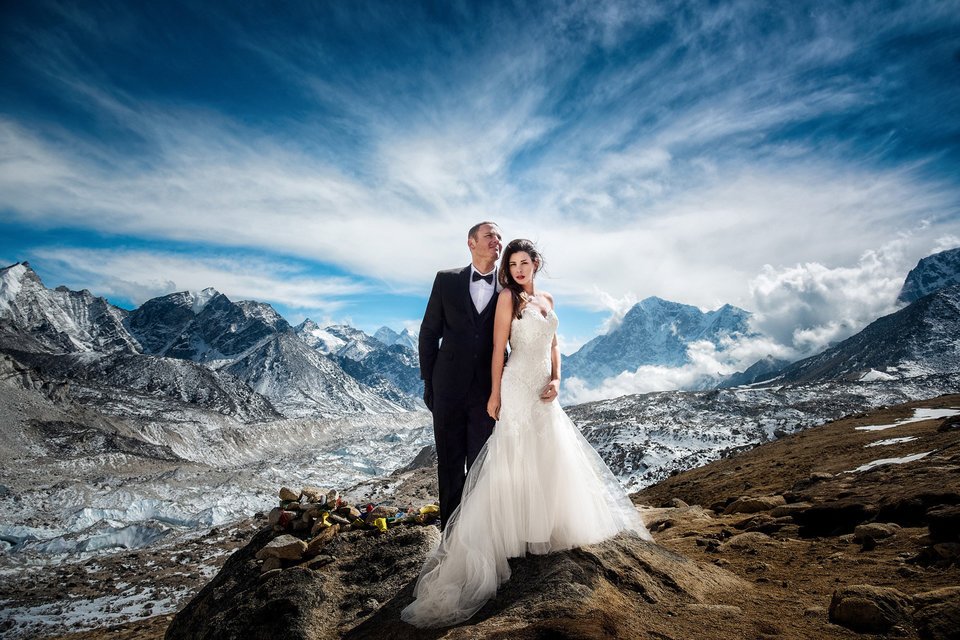 The couple had been planning the dream wedding since last year. It was an arduous 3-week journey to get to the base camp, where the couple exchanged vows at 17,000ft above sea level, becoming the first ever couple to get married there.
They were accompanied by their guide and a specialist adventure wedding photographer, Charleton Churchill, who captured the wedding in the breathtaking surroundings as James and Ashley promised to stick with each other in sickness and in health.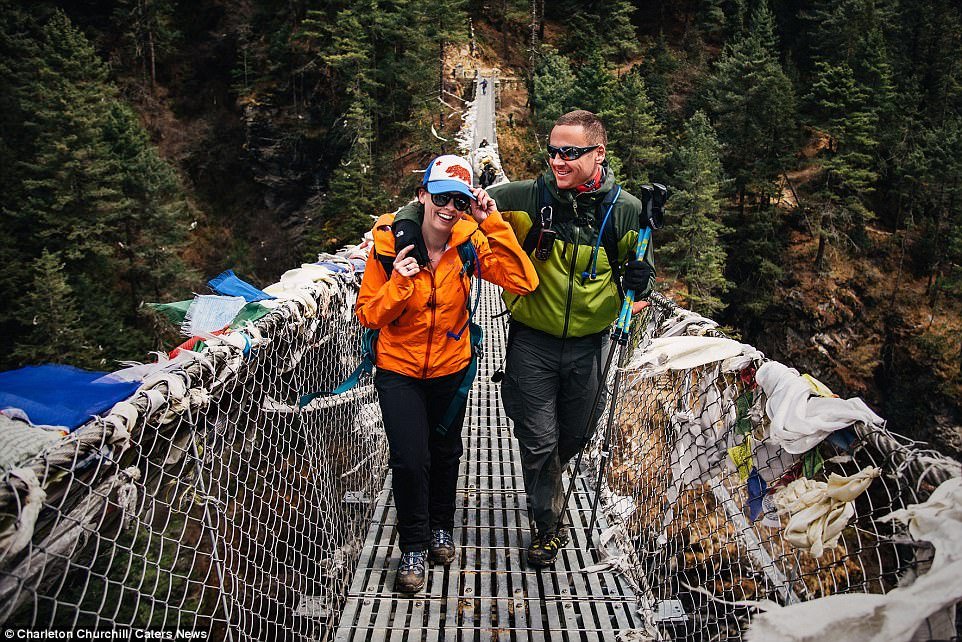 Ashley told the Daily Mail why they took the decision to chuck a traditional wedding for a much thrilling one.
"After much deliberation, we decided a traditional wedding was not the right fit for us. As much as we would have loved to share our special day with our family and friends, we were both drawn to the idea of eloping during an incredible vacation."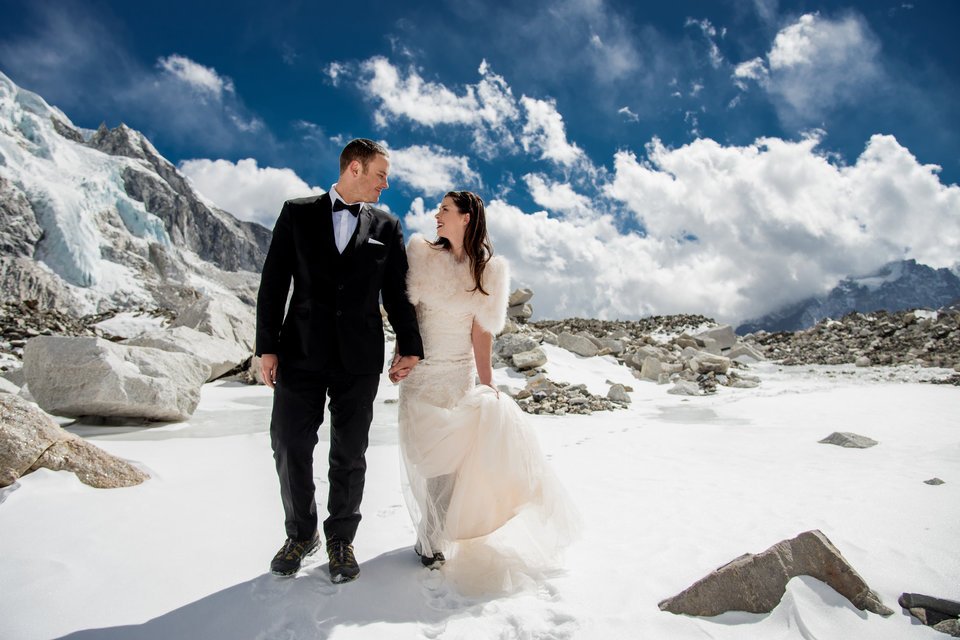 Even the inclement weather, high altitude sickness and extreme fatigue couldn't deter them from donning beautiful wedding attire! While the groom looked dapper in a suit, the gorgeous bride was scintillating in a body-hugging gown.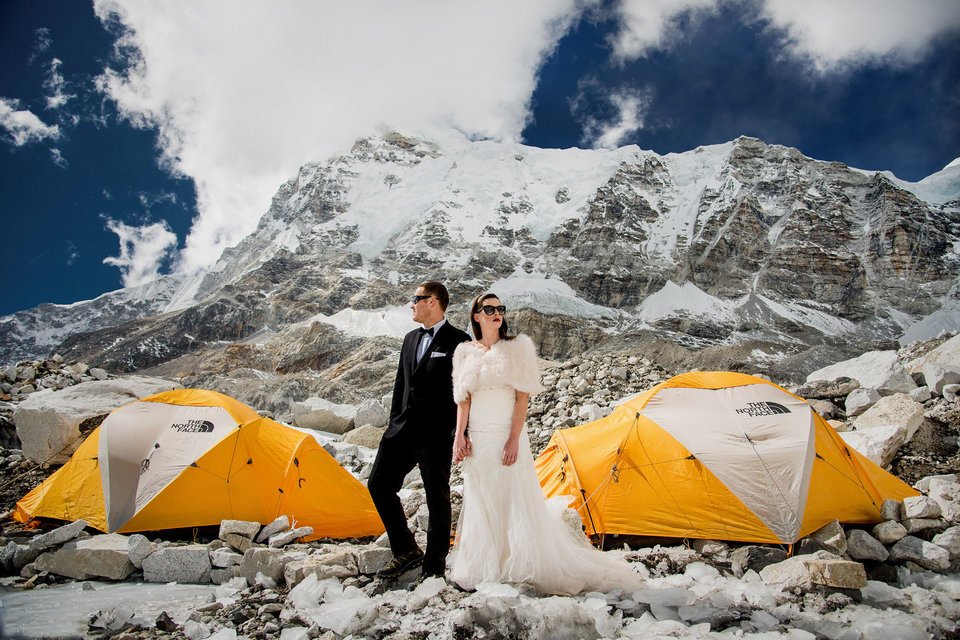 Charleton Churchill, the photographer, has also written a detailed account of the entire journey on his blog. In his own words: 
"I wanted to document a real couple getting married, the journey along the way, the pain, the happiness, the tiredness, the struggles, as well as the romantic chemistry of the couple." 
"More than that, I wanted to portray the contrast that exists between the intimidatingly majestic mountains and the small, fragile love between two humans."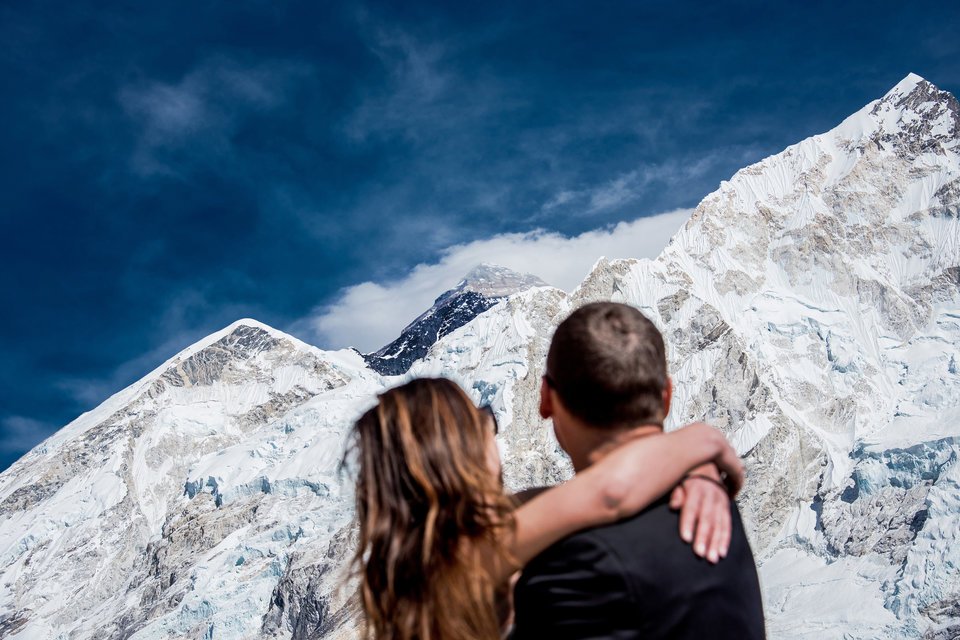 "Since they were eloping far away from home, we had no minister, but they exchanged vows, exchanged rings, and shared from the heart how much they were going to pursue and love each other. It was truly a moment of awesomeness, knowing where we were at that time, and how hard we worked to get there, this moment was finally happening." 
They were getting married surrounded by an orchestra of mountains. The Khumbu Icefall right behind them, the starting point in climbing to the summit of Mt. Everest. Truly unreal.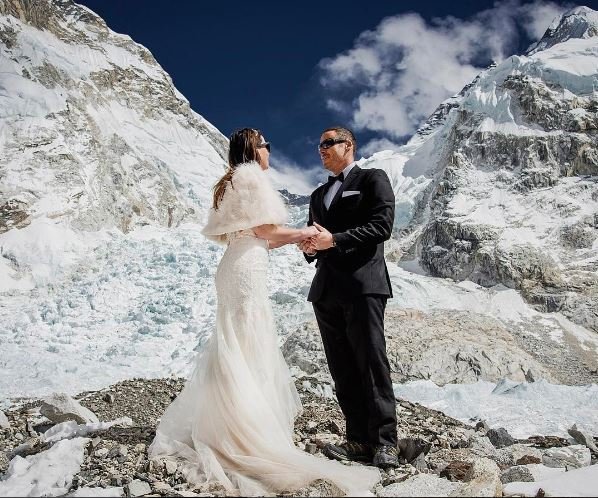 What an incredible wedding!