Filmmaker Ram Gopal Varma got it right with films like Satya, Rangeela, Company, Raat and Sarkar to name a few. But rarely does he manage to do that on Twitter and it's now public knowledge that all know that nothing cerebral can be expected from the filmmaker even if he is attempting to wish someone. 
So on the occasion of International Women's Day, the director chose to bat for men in the most inappropriate way ever. 
When the world was busy celebrating women, the filmmaker took to Twitter on Wednesday morning to not only express his personal views on woman but also made a reference to Sunny Leone.


Not sure if Sunny understood the underlying meaning behind RGV's tweet but she chose to reply with a smile.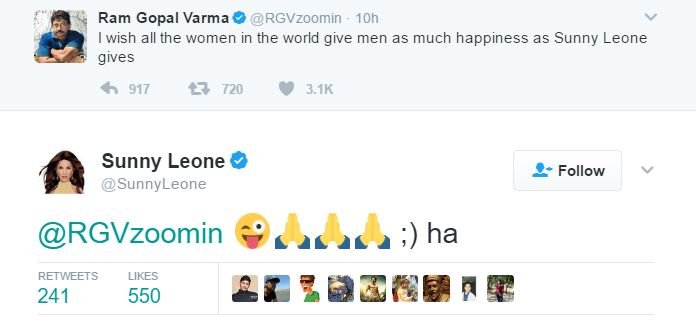 In a series of tweets, RGV didn't even miss the opportunity to hail men. 



And this is what he ended the tirade with

Inviting the ire of the people. RGV got trolled for his views and how!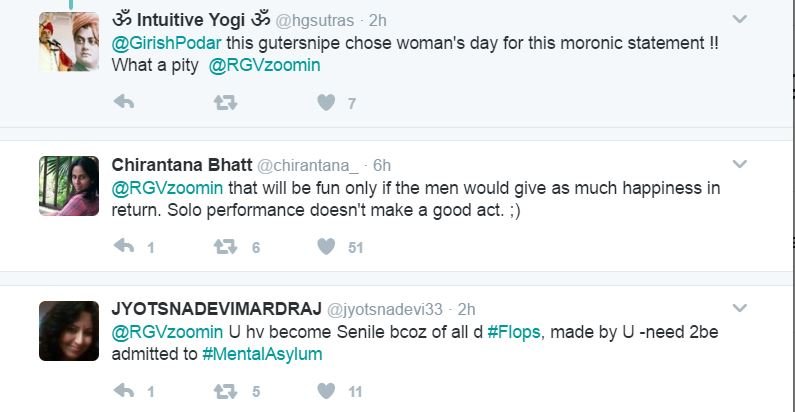 The internet has space for all sorts of people under the sun.