It was 1983. India were up against West Indies in the World Cup final. A young Sanjay sat on a staircase and watched his first-ever cricket match, on the neighbour's TV. A revolution had begun. Indian cricket had arrived and like millions of others, Sanjay too picked up a bat. Little did he know how significant that moment would be. Not just in his life, but in others' as well.
A good domestic stint earned him a call-up to the Indian squad in 2001-02. In only his 2nd Test, he scored his first ton. But he played a more important role later, when he scored a resolute 68, helping India score big against England and took 2 wickets as well. In those days, an innings victory overseas in was a rarity. 
He, like many around him, thought his time had arrived. An ODI selection wasn't far behind. But Sanjay Bangar remained a promise that did not deliver. There were sparks. But never fireworks. His most notable ODI contribution remains a knock of 57 off just 41 balls against the Windies, when he supported Rahul Dravid and helped chase down 325. Again, a rarity in those days.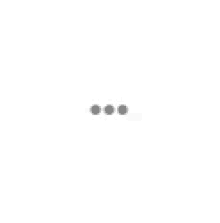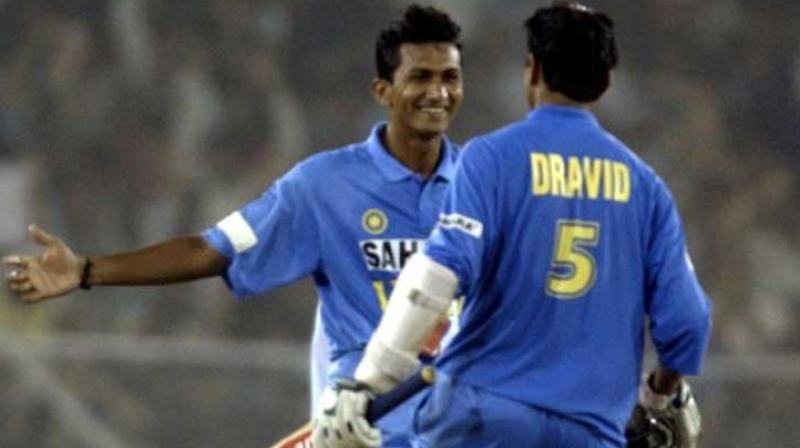 That was it. Sanjay played just 12 Tests and 15 ODIs. His international career ended. Form may have failed him, but the class and intellect remained.
So in the January of 2014, he was named the assistant coach of Kings XI Punjab and later as head coach. He took them to the finals, which remains their greatest achievement yet. But IPL was a mere stepping stone.
That same year, the Indian team was humbled by England in a huge series defeat. It was a slump that seemed difficult to get over. That's when Sanjay was recruited as the batting coach.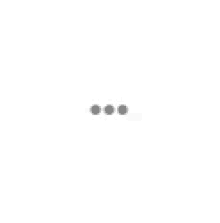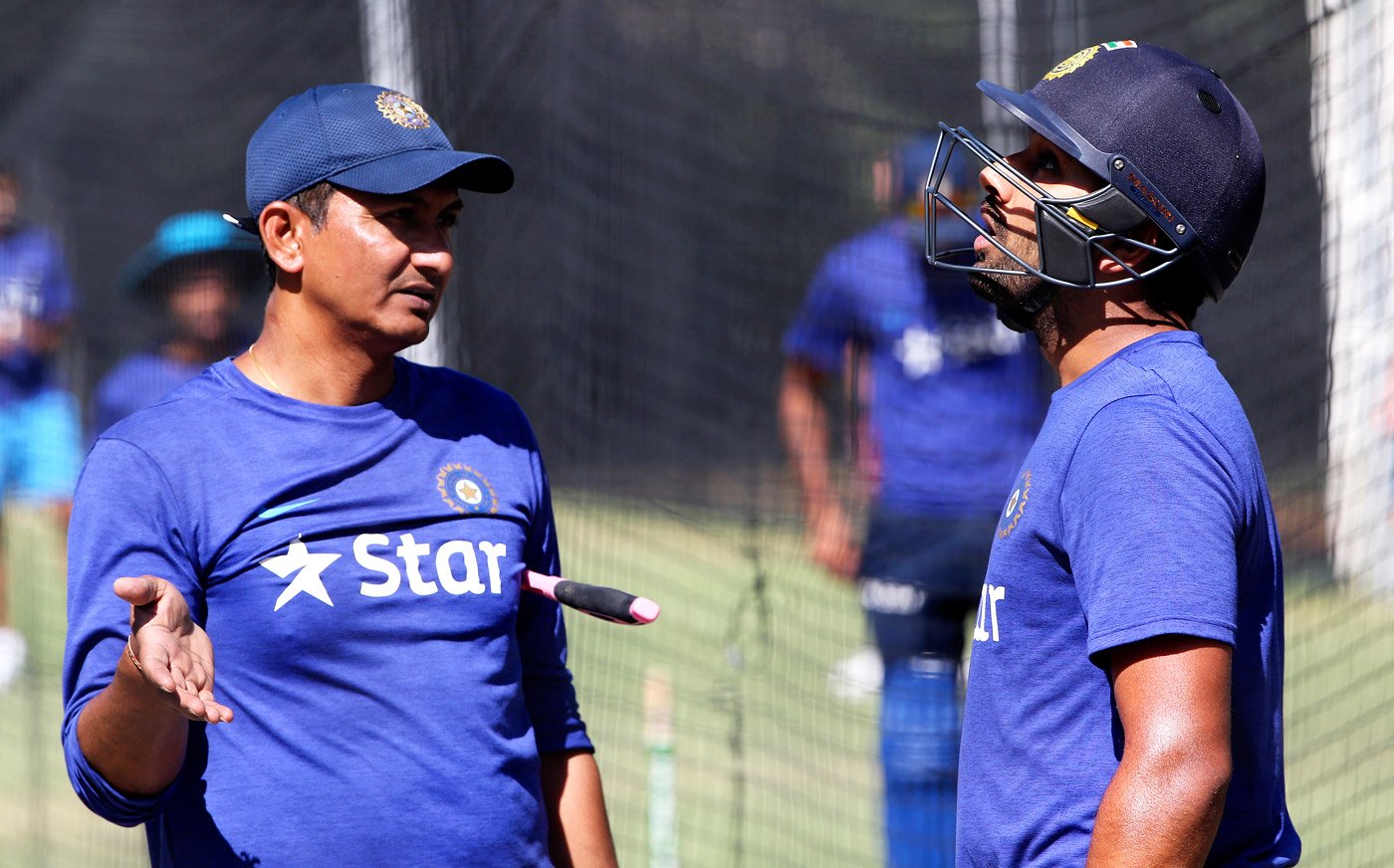 Not only did he improve the batting of already established batsmen like Virat Kohli, Rohit Sharma and Shikhar Dhawan, he also looked at the bigger picture and worked immensely hard on improving the batting of our tail-end. The results showed instantly.
And as of now, it places us with the best overall batting average in the sport. Kohli has on different occasions thanked Bangar for his guidance. Because I'd imagine that's what a captain like him would want. Someone who can improve his technique, which eventually has fetched him the number one ranking inODIs and T20is, and also improve the lower order.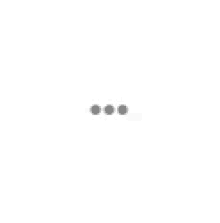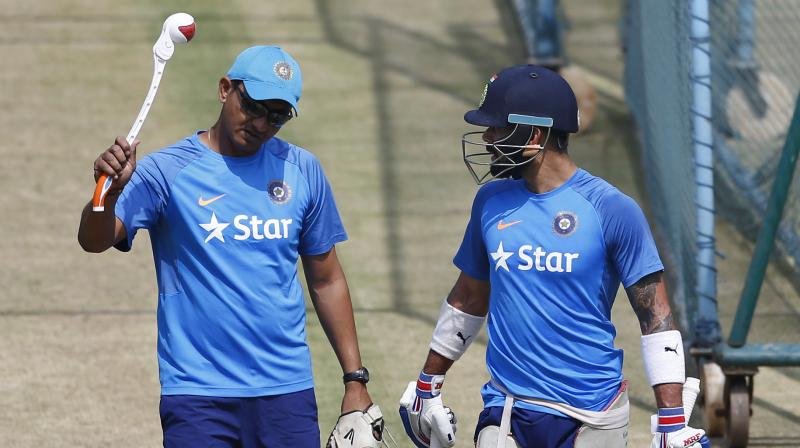 Of late, we have hardly suffered any batting setbacks. The job of the batting coach is extremely difficult. Every player has to bat and the batting coach will always be the last to leave the nets. There is a large amount of patience involved, but other than that you're also responsible for 11 men shouldering a billion hopes. 
Any issue can cause a batsman to fail. Be it mental, physical, personal or technical. But the coach has to look after all of that. There was a moment in the 3rd Test against New Zealand in 2016 when Kohli scored a double ton. He had been working on not getting out after a century and score bigger. 
There was little celebration from him when he reached his century, because he knew he had to focus. Sanjay had taught him well. He gestured towards Sanjay, showing gratitude.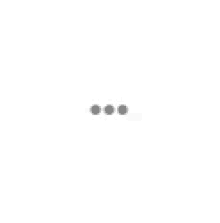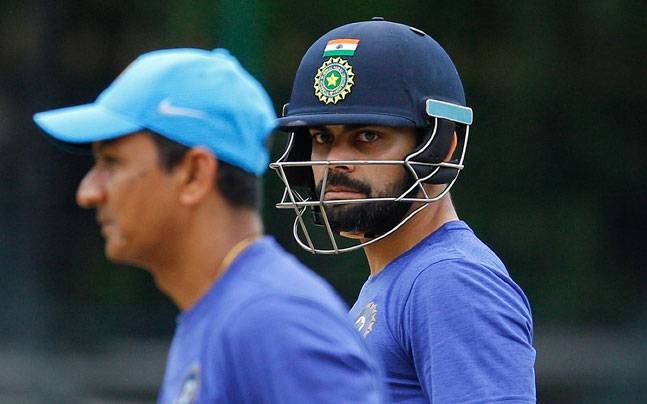 That's what is needed from a batting coach. Sanjay has never been in the limelight. We don't talk about him or the other backroom staff enough because they work in the nets, behind the cameras, away from the public. But a humble man like Sanjay doesn't care for fame.
He wouldn't mind going back to 1983 just to watch his team win. Because that's what is paramount. The team winning. That is also why the locker room respects him so much.
He was there when Ravi Shastri took over, he was there when Anil Kumble came in, he even became head coach for a bit. Then Kumble left and Shastri returned. There were major debates over the staff and their roles and doubts in the locker room. 
But there was one position that is locked down just like Virat's is at number 3: Sanjay Bangar as the batting coach.