I have a crush > I want to date my crush > Nothing ever happens.
This is the universal series of how every average crush timeline goes, but it turns out stars' stars have it another way.
So you know how Sara said she wants to date Kartik Aaryan, on Koffee With Karan? It's like ever since then the whole universe is conspiring to bring these two together (in a film, I mean, but, well).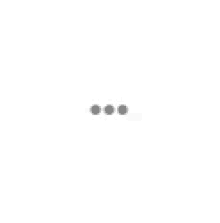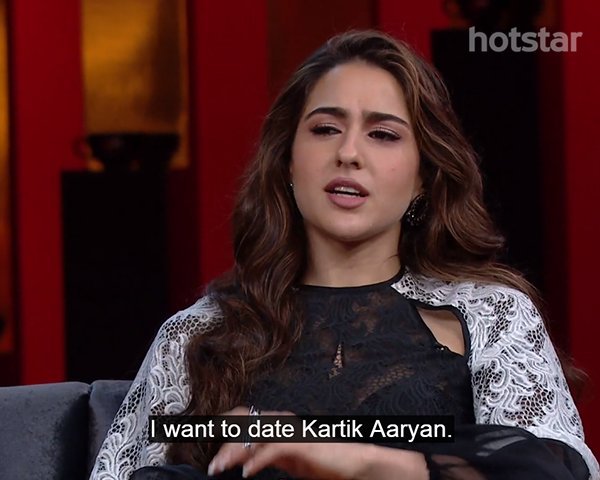 I mean, first you have our Rajjo (Kartik) himself responding to Sara's pronouncement, which BTW never happens.
While blushing roses, Sonu bhaiya bole 'main coffee peena chahunga'. Ahem. Arre, hum sab samjhte hain.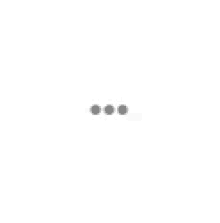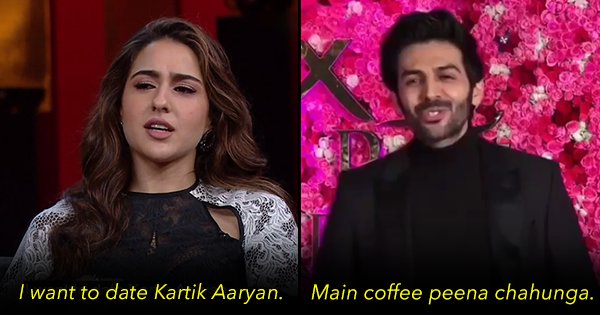 Then you have Ranveer Singh playing Rab to unite this Jodi, when he introduced both of them in an event.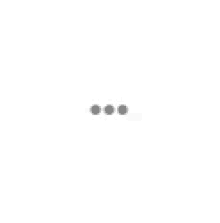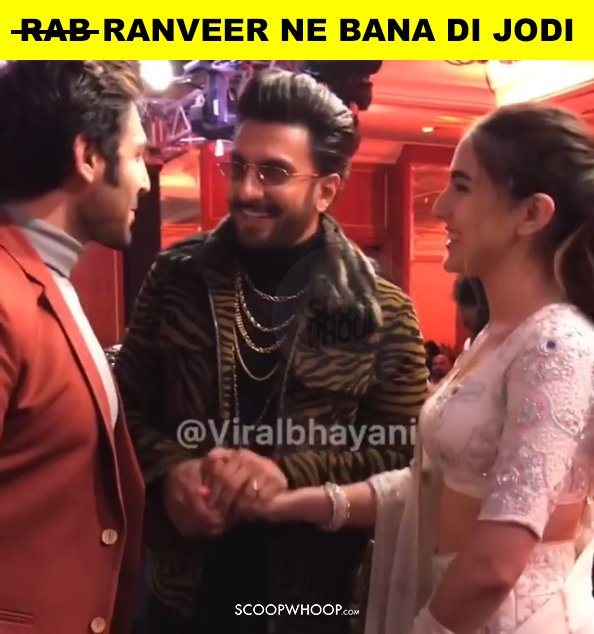 Then a while ago, it was rumoured that Sara and Kartik might come together in an Imtiaz Ali film.
And now it's confirmed. According to DNA, Sara and Kartik will feature in Love Aaj Kal 2.
It's like Sara fangirled, and the universe was like gurrl, I got you.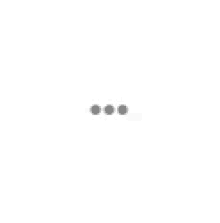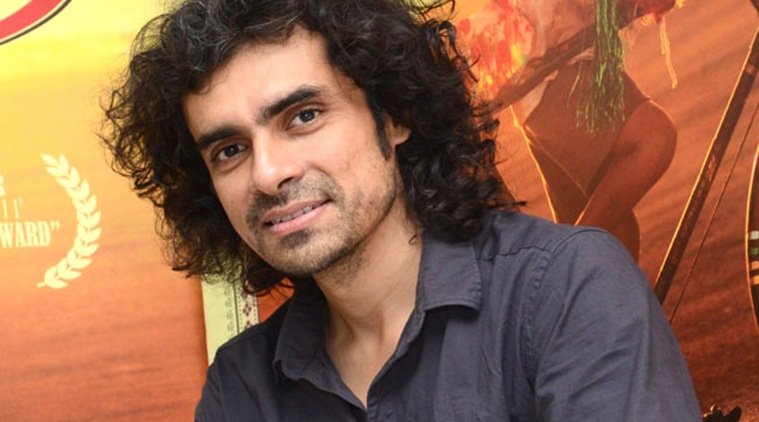 The reports claim that Imtiaz might have roped in Saif Ali Khan too for the film to play Sara's character's dad.
And apart from scouting for Kartik's bank balance during the shoots, he'll play a significant role in their relationship like Rishi Kapoor in Love Aaj Kal.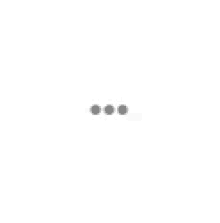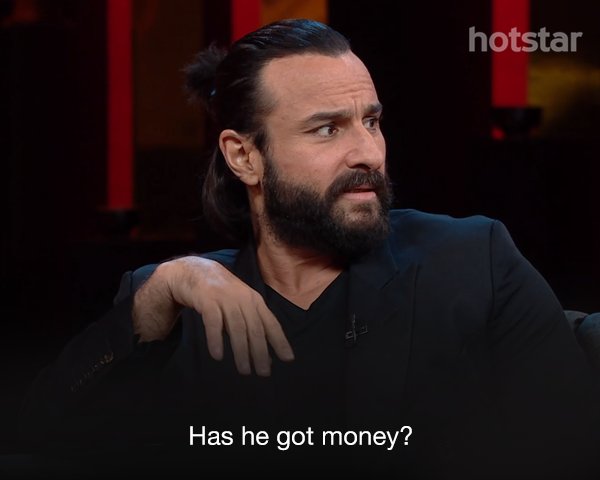 As of now Sara and Kartik are busy setting dates...
... dates for shooting schedule, but we're totally rooting for the other sort too.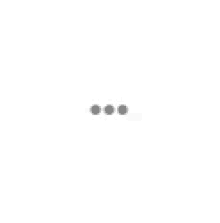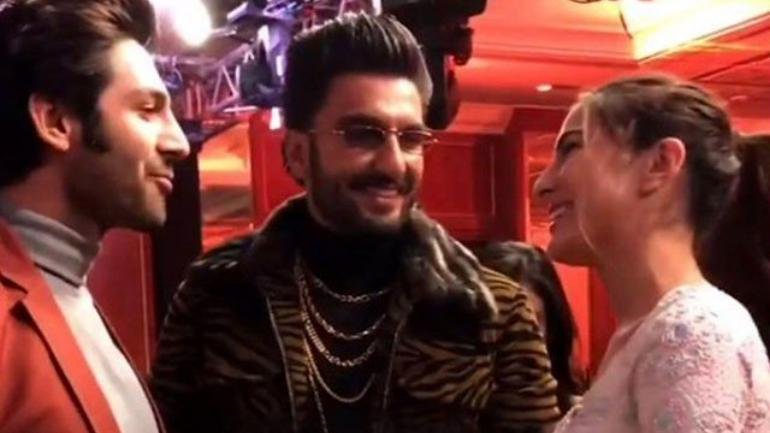 Considering my fellow writer, Ira Shukla's shayari is taking her places, I am hoping that the following shayari will at least move the universe to play cupid for me and my crush too. Universe, sun raha hai na tu?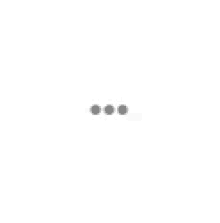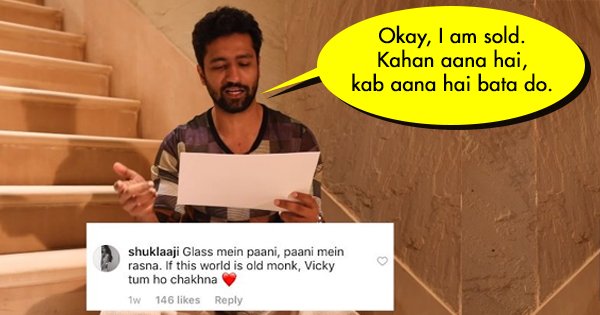 Dil chori sadda ho gaya, koi bulao police.
If only the universe shipped me and my crush like this.