"Dekho baarish ho rahi hai....
Mera dil ro raha hai..."
         - Shri Shri Anu Malik
Now Anu Malik might be crying his heart out every time it rains but we as kids begged to differ. 
Because every time it rained, we kids used to get happy.
REALLY happy.
Because that's when our hopes of getting a rainy day used to soar to the clouds.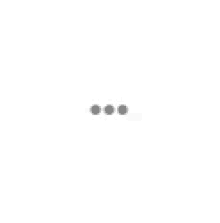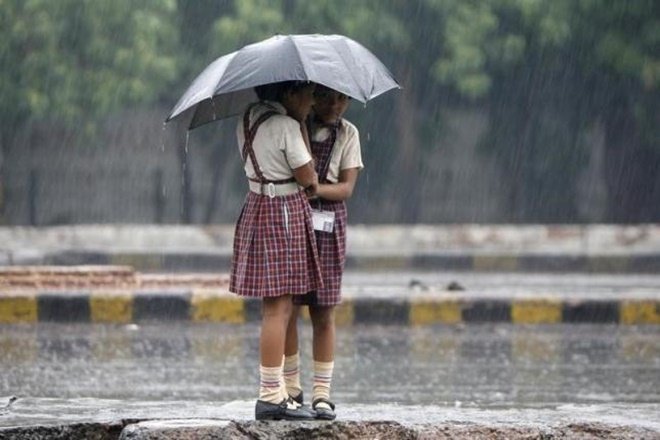 Jo excitement kuch bacchon ko Christmas se pehle gifts ki hoti hai na, wahi excitement humein baarish ke waqt hoti thi.
As our parents would shove umbrellas into our school bags while we'd be busy buttoning up a raincoat, there'd only be one thought swirling in our minds. 
"Yaar aaj rainy day hoga ki nahin?"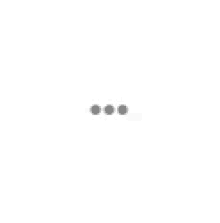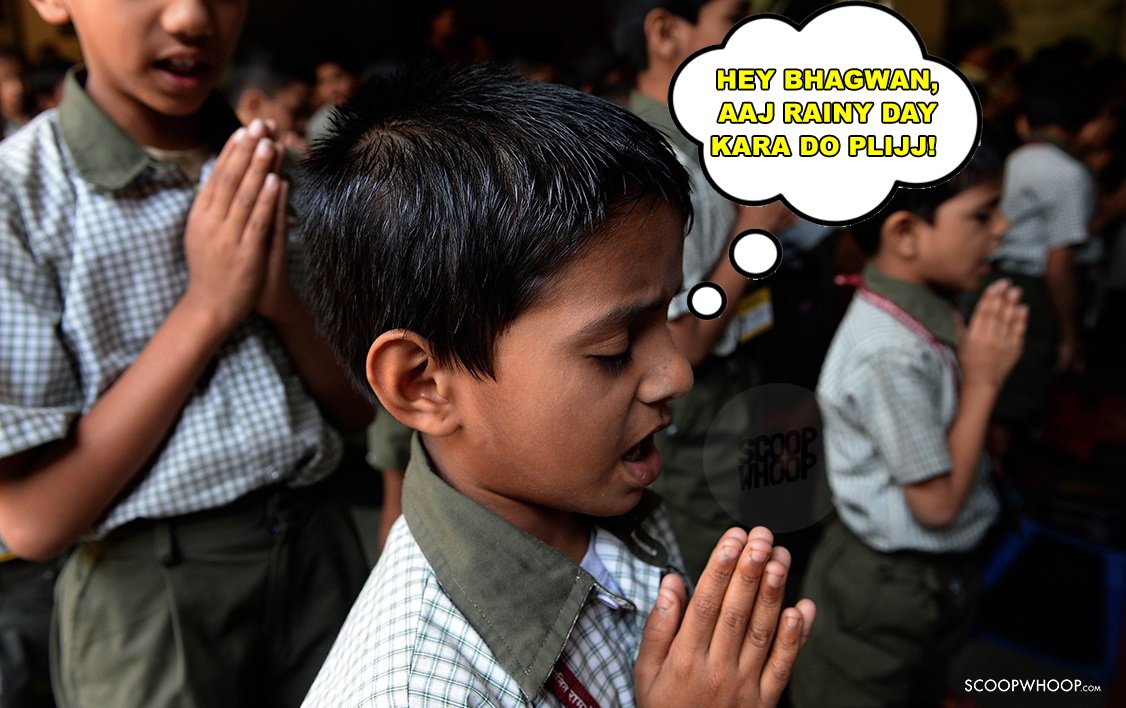 Now the chances of a rainy day being declared were 50-50. 
There were days when it'd be raining cats, dogs, bulls, fish (insert any other animal) and we'd still find the gates open.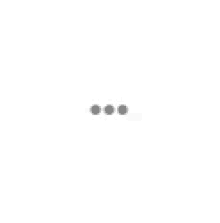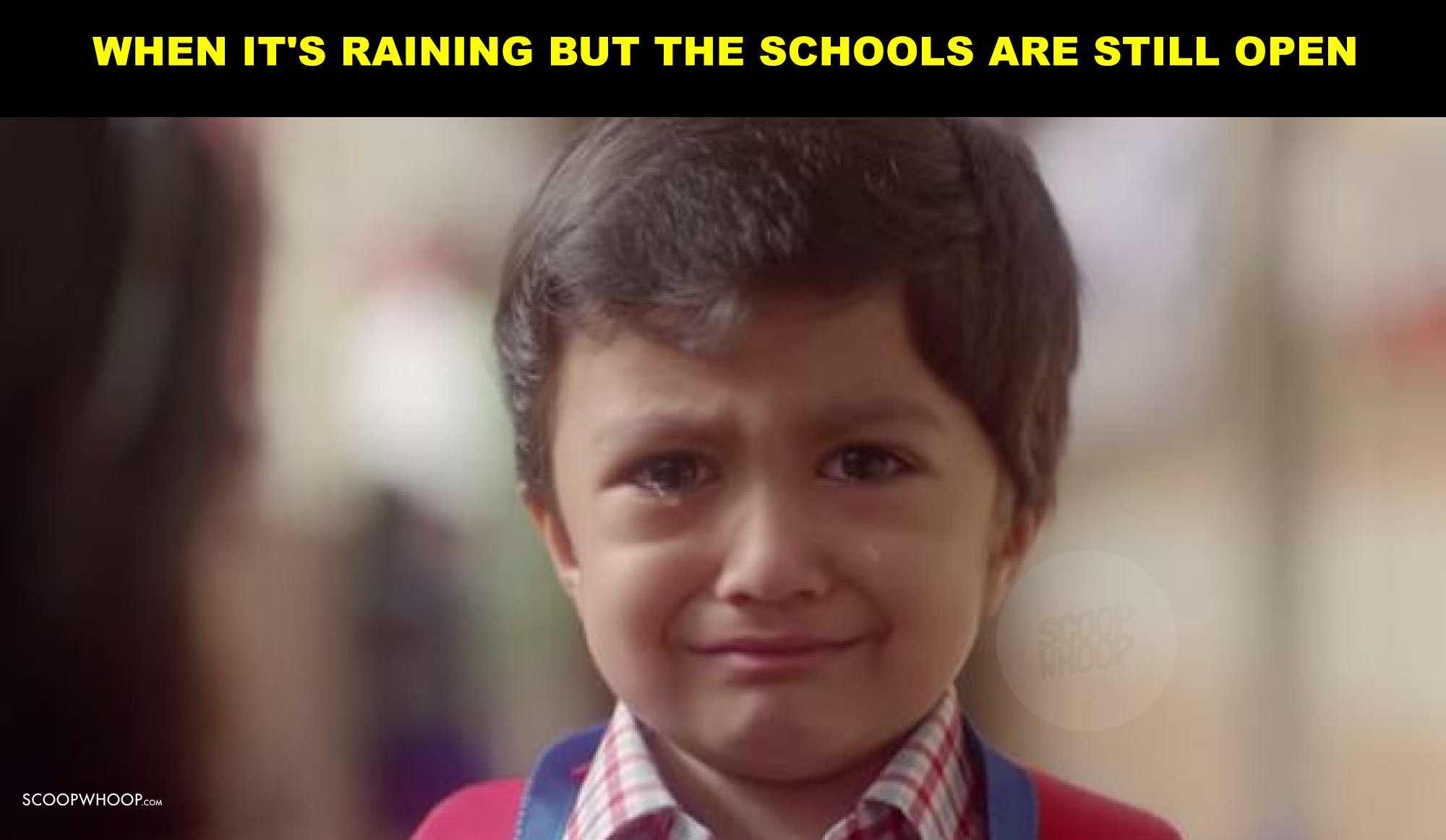 But then, there would be days when we'd be lucky enough to witness that heavenly sight. 
The sight of the school guard standing at the gate waving frantically, asking us to go home since it'd been declared a rainy day.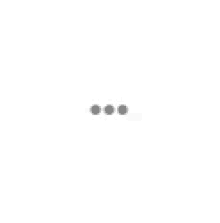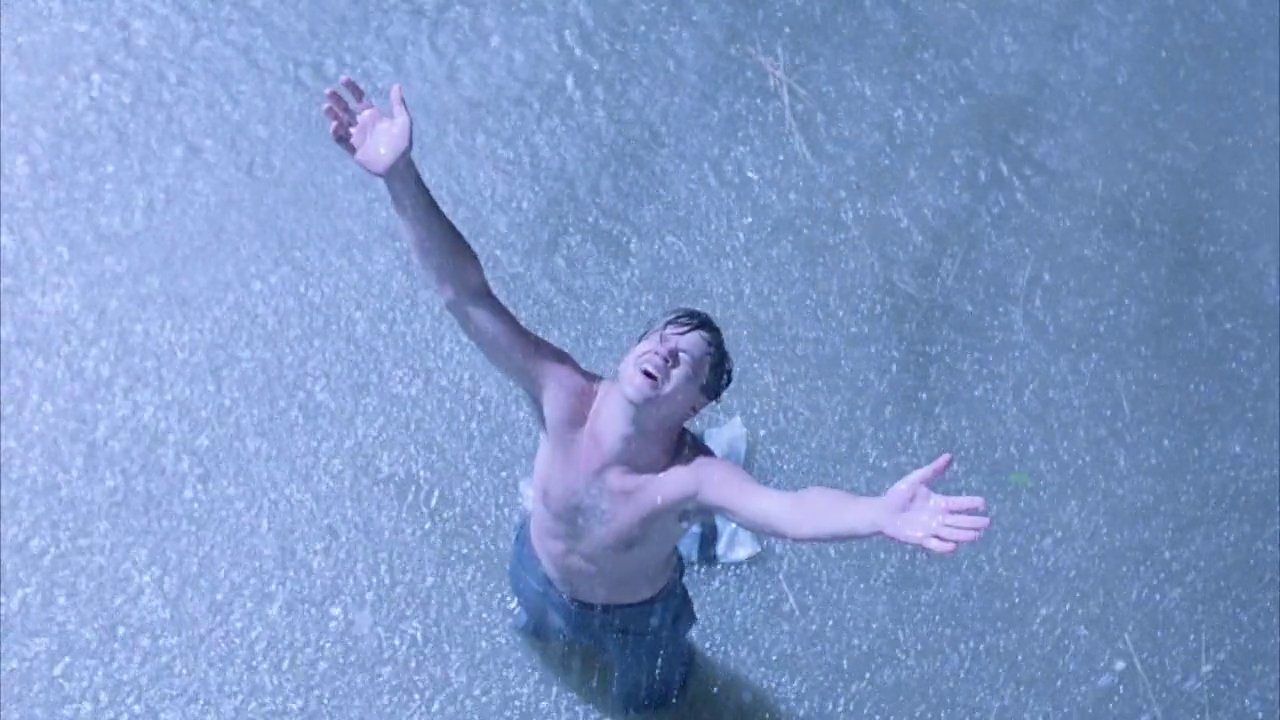 And no words can describe that blissful feeling when dad used to turn his scooter and ride us back home. That freedom! Oh God!
That feeling of liberation, of riding back home knowing that we had an entire day ahead of us was simply out of this world.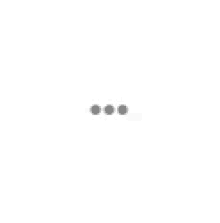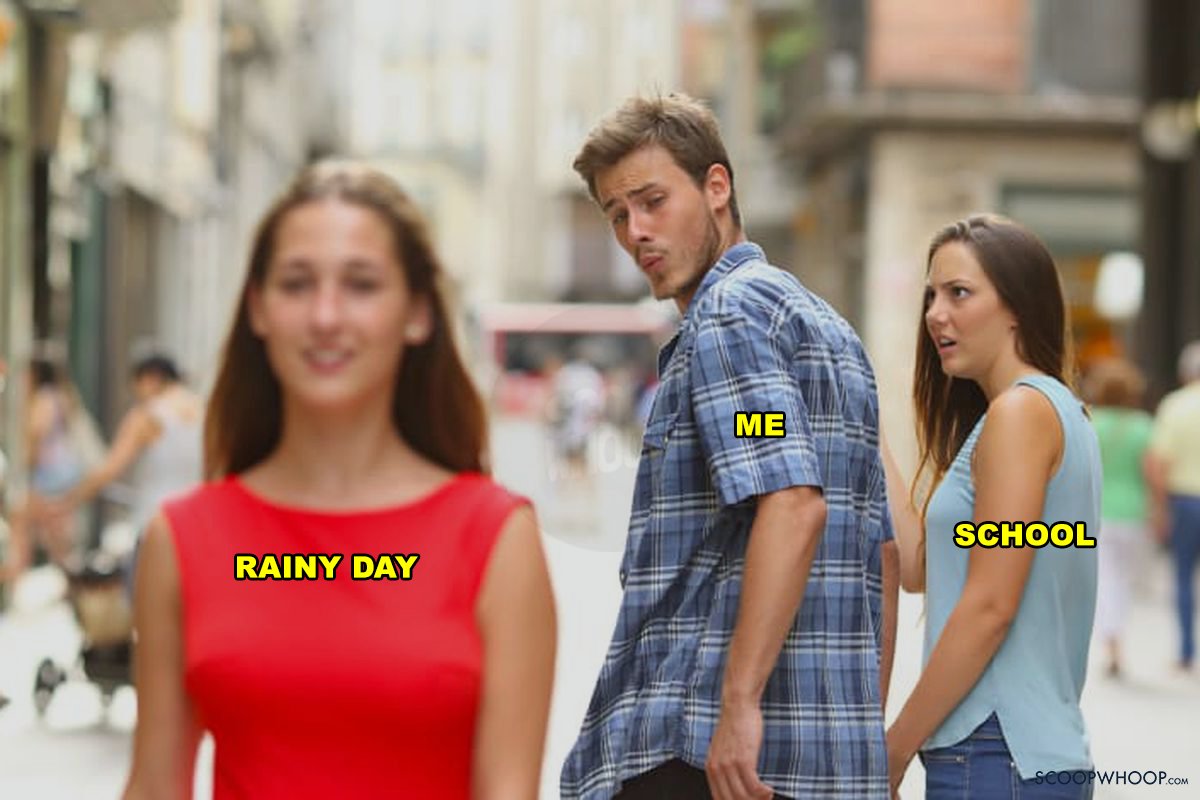 The fact that we could go back home and sleep, the fact that we had an entire day to do whatever we wanted, the fact that we could play with our friends in the evening was all too liberating.
Aur usse bhi badi khushi hoti thi ghar aake lunchbox se khaana khaane mein. 
No matter how simple the lunch used to be, till date I cannot fathom why we used to feel so happy eating it at home after unexpectedly coming back from school.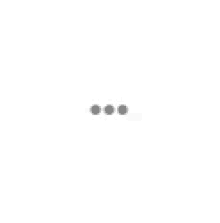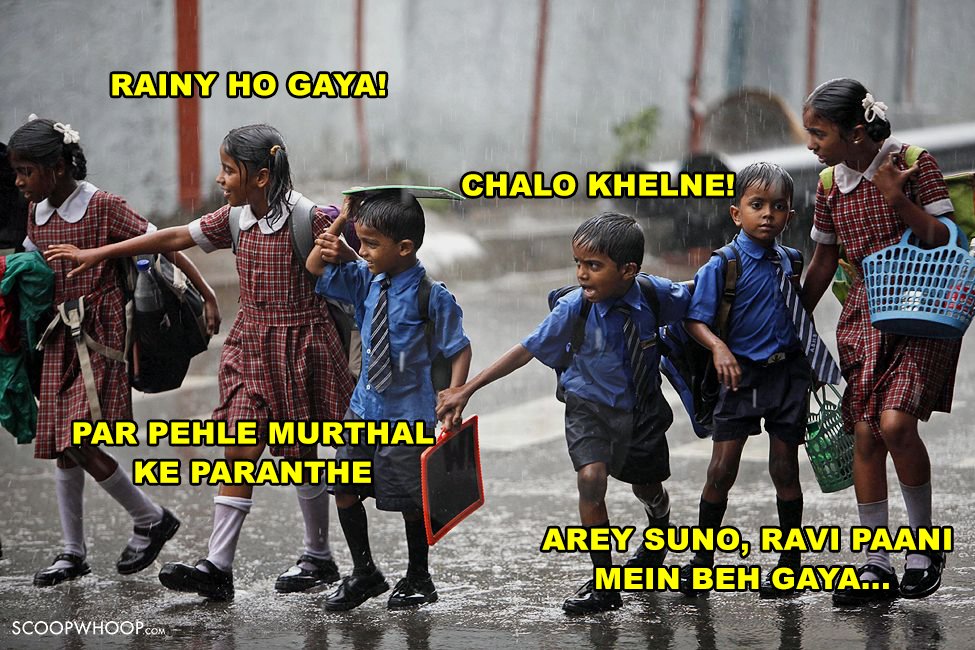 Ah, those blissful days, when happiness was simple.