Shambhulal Regar, the man who hacked and burnt a Muslim man to death in Rajasthan's Rajsamand district last year, is expected to contest the 2019 Lok Sabha elections from Agra. According to News18, a little-known political group called 'Uttar Pradesh Navnirman Sena' has reportedly offered Regar a ticket and has claimed that he has accepted the offer.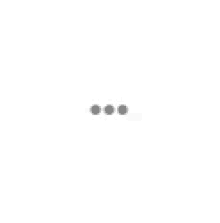 Amit Jani, National President of the Uttar Pradesh Navnirman Sena, told News18 -
"The Uttar Pradesh Navnirman Sena has decided that for the Agra Lok Sabha seat, the party's candidate will be Shambhu Lal Regar. He will contest the election from inside Jodhpur jail, where he is currently lodged."
On being asked if he accepted the offer, Jani said -
"I have been in touch with him for a long time now and I am pleased to say that he has agreed to be out candidate from Agra. We want only Hindutva faces to contest elections on our party's tickets and there can be nobody better than him. We will soon make a formal announcement."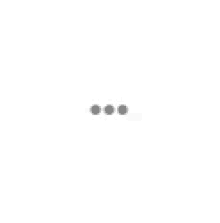 In December 2017, Regar had hacked and burned Bengali migrant worker Mohd Afrazul to death, while another person took a video. Regard had claimed he was doing it to 'save a girl from love jihad'.
Since the time Regar has been put in jail, he has been celebrated as a hero by many Hindus in the state. In March 2018 in Jodhpur, a tableau was taken out by some men in his honour on Ram Navami.
Understandably, netizens took to Twitter to express their concern.
India: the Hindutva thug who had his nephew film him hacking a Muslim to death is welcomed as a political candidate in coming elections."We want only Hindutva faces to contest elections on our party's tickets and there can be nobody better than him"https://t.co/LLRmirqsPx

— CJ Werleman (@cjwerleman) September 17, 2018
Shambhulal Regar, who burnt and hacked a Muslim labourer to death to hide his illicit relations with his sister- will contest 2019 polls from Agra!If this doesn't make your blood boil...nothing will.

— Salman Nizami (@SalmanNizami_) September 18, 2018
Jani justified giving a ticket to a murderer by saying - 
"People like Atique Ahmed, Mukhtar Ansari and Raja Bhaiyya have far more serious cases against their names. If someone like Shahabuddin can contest elections, then so can Shambhulal Regar. He is innocent until proven guilty - a murder accused, not a murderer."
Jani himself has been arrested in the past for threatening to murder former JNUSU president Kanhaiya Kumar.