Ravindra Jadeja has been the most consistent all-rounder for India in the recent times and the cricketer is all set to take on Sri Lanka. The left-arm spinner says he likes to perform when faced with challenges.
India are set to tour Sri Lanka later this month and Jadeja will be a key member of the team along with off-spinner Ravichandran Ashwin.
Asked about the tour, he said, "I like to perform when there are challenges. In cricket when you get easy performances or easy wickets then it's no fun, but when you have to fight and perform in challenging conditions then that feeling is something else."
On Tuesday, the BCCI appointed Ravi Shastri as the head coach, Zaheer Khan as bowling coach and Rahul Dravid as the consultant for overseas Test tours.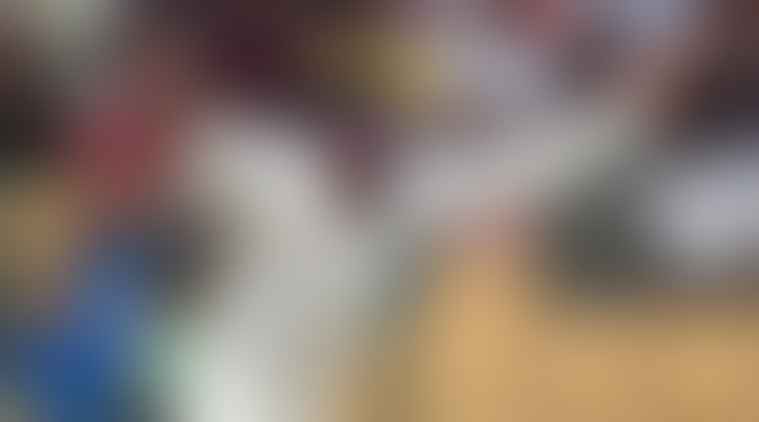 "The good thing is that whatever new experience is added to the team, it is good for us. Hopefully, whoever new comes in the team, they will share their experiences and we will get to learn from them. Cricket is such a sport that you get to learn something from someone everyday. I will also try to learn from their experiences by talking to them," said Jadeja when asked what he expects to learn from the trio.
Jadeja recalled the time when spin great Shane Warne described him as a "rockstar", saying he did not know the meaning of the term.
"Then I didn't know what rockstar meant. When I met Shane Warne for the first time, I didn't know he was such a great bowler in Test cricket. He used to call me 'rockstar', and I used to wonder that I don't sing any songs, nor do I do anything that I deserved to be called a rockstar.
"I just asked one of my friends why he is calling me a rockstar. He said that maybe because you put too much of zinc on your face (smiles)... I kept working hard on my game and kept improving my skills, whether it was bowling or batting."
Meanwhile, Jadeja met his daughter Nidhyana for the first time on Wednesday after returning from England and the West Indies.
"It was a special feeling. I don't realise anything now but as I spend more time with the baby, then I will get more attached. It is a good thing for me and everyone in the family is so happy," he said.
(With PTI inputs)
Feature image: PTI