Groups of Shiv Sena workers recently forced over 500 meat shops in Gurugram to shut down. The festive season will soon be upon us, which is the reason for the return of these goons in the garb of Hindu nationalism. These shops are now expected to stay closed for the 9 holy days of Navratra.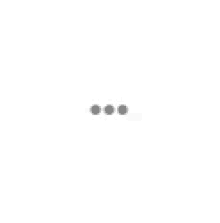 General Secretary and spokesperson of Shiv Sena Gurugram wing Ritu Raj told Indiatimes,
"We have served notices to every meat and chicken shop. This time we have not served notices to restaurants such as KFC and others, which serve chicken, as it is not seen openly. One will have to face consequences in case he does not follow instructions." 
They haven't just targeted meat shops however, as they've also served notices to non-vegetarian food outlets as well, asking them to shut business for 9 days. The right wing group Akhil Bharatiya Hindu Kranti Dal (ABHKD) has also threatened meat sellers to shut shop.
Tasim, a chicken and biryani seller, told Indiatimes,
"We had to close two of our meat shops in Wazirabad and in DLF-5. We did so out of fear because these people can even use violence to get their way."
Another meat shjop owner in Gurugram said,
"We respect religious sentiments but this is our livelihood. We are being asked to not earn our bread for 10 days. There has to be some other way."
The police in Gurugram however, said they will ensure complete safety for the meat sellers.
"We are looking into the matter and no one is authorised to take law into his own hands. If the shops were forcefully shut down by the workers of Shiv Sena, we will take strict against them and are waiting for the complaint to be registered in this regard."