At a time when there has been a spurt in smoking-related fatalities and ailments, the recent figures about cigarette consumption released by health ministry in Parliament has thrown up an interesting picture of the smoking habits in India.
While the country has witnessed a 10 per cent decrease in cigarette consumption over the last two years, studies have shown that female smokers in India have shown a sharp increase, leaving the country behind only US when it comes to number of women who smoke.
Times of India reports the consumption of cigarettes in 2014-15 was 93.2 billion sticks, which is 10 billion less than the figure of 2012-13. Even though the production of cigarettes too fell from 117 billion to 105.3 billion sticks in the same period, a study by University of Washington in 2014 showed that the number of women smokers in India went up from 5.3 million in 1980 to 12.7 million in 2012.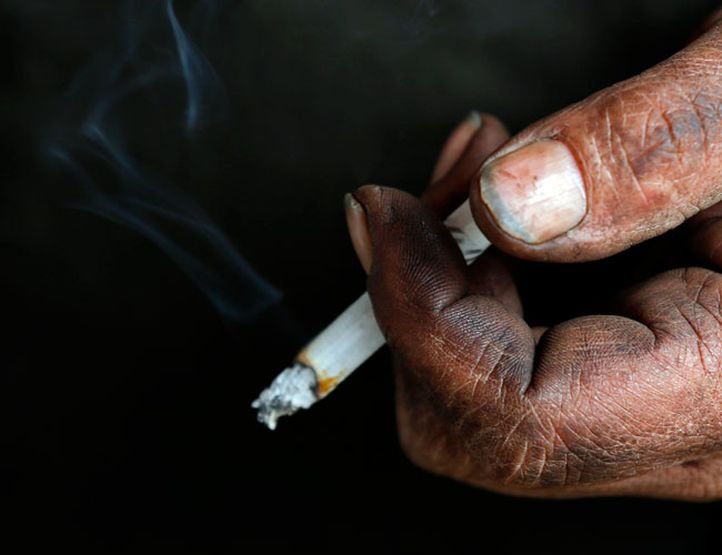 Smoking is one of the major causes of deaths in India with nearly 900,000 people losing their lives to smoking every year.

A study published in the New England Journal of Medicine in 2008 had warned that the yearly smoking mortality figure might touch 1 million and beyond.
Unlike the slow rate of decline among male smokers worldwide, the rate of quitting smoking is faster in women. However, in case of India, the reverse of this trend is worrying health experts and anti-tobacco activists.
Another worrying aspect of the decreasing smokers in country is that cigarette smoking constitutes only 11 per cent of the total tobacco consumption in India, where a major chunk of population relies on traditional consumption methods like chewing of tobacco and smoking Hookas and Biddis.
While there are several laws and norms issued by the government to regulate and restrict smoking among people in the country, a significant change on ground is not visible.

With a status of full-fledged industry that provides employment to thousands of Indians, Indian tobacco and tobacco products earn a whopping annual sum of about Rs 10271 crores annually.
Feature image source: Reuters