The systemic racism Northeastern Indians face in our country is appalling. Not only do such instances tell us about the racist elements in our society, but also expose our intolerance of anything and anyone that LOOKS remotely dissimilar to us. It's common knowledge that many mainland Indians bracket Northeasterners as Chinese people & their physical appearance becomes the most prominent factor in the discrimination they face. But people also dehumanise them with stereotypical assumptions about their lifestyle, and it's deeply problematic.
These days desis are exuding their inherent prejudices at the ongoing Surajkund Mela in Faridabad, Haryana. A video of a woman from Nagaland is going viral on Twitter. She is seen expressing the blatant racist outlook of visitors there.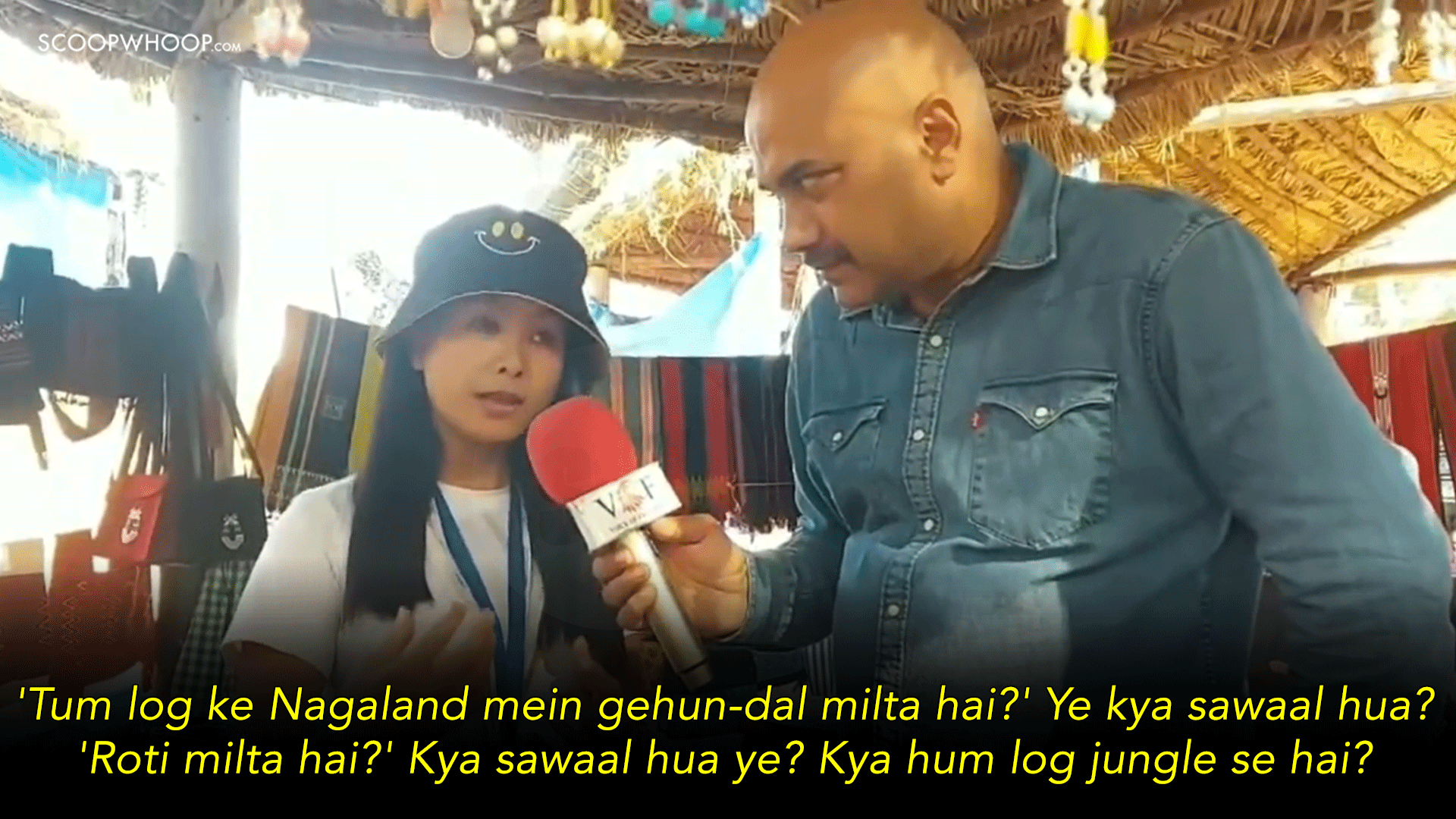 She expresses her frustration with the kind of questions being posed to her. Visitors ask whether Naga people eat snakes or dogs or if wheat or lentils are even available there instead of enquiring about her stall or the culture in Nagaland.
"Bohot bura laga sir, mujhe jaane ka mann kar raha hai abhi toh," she added.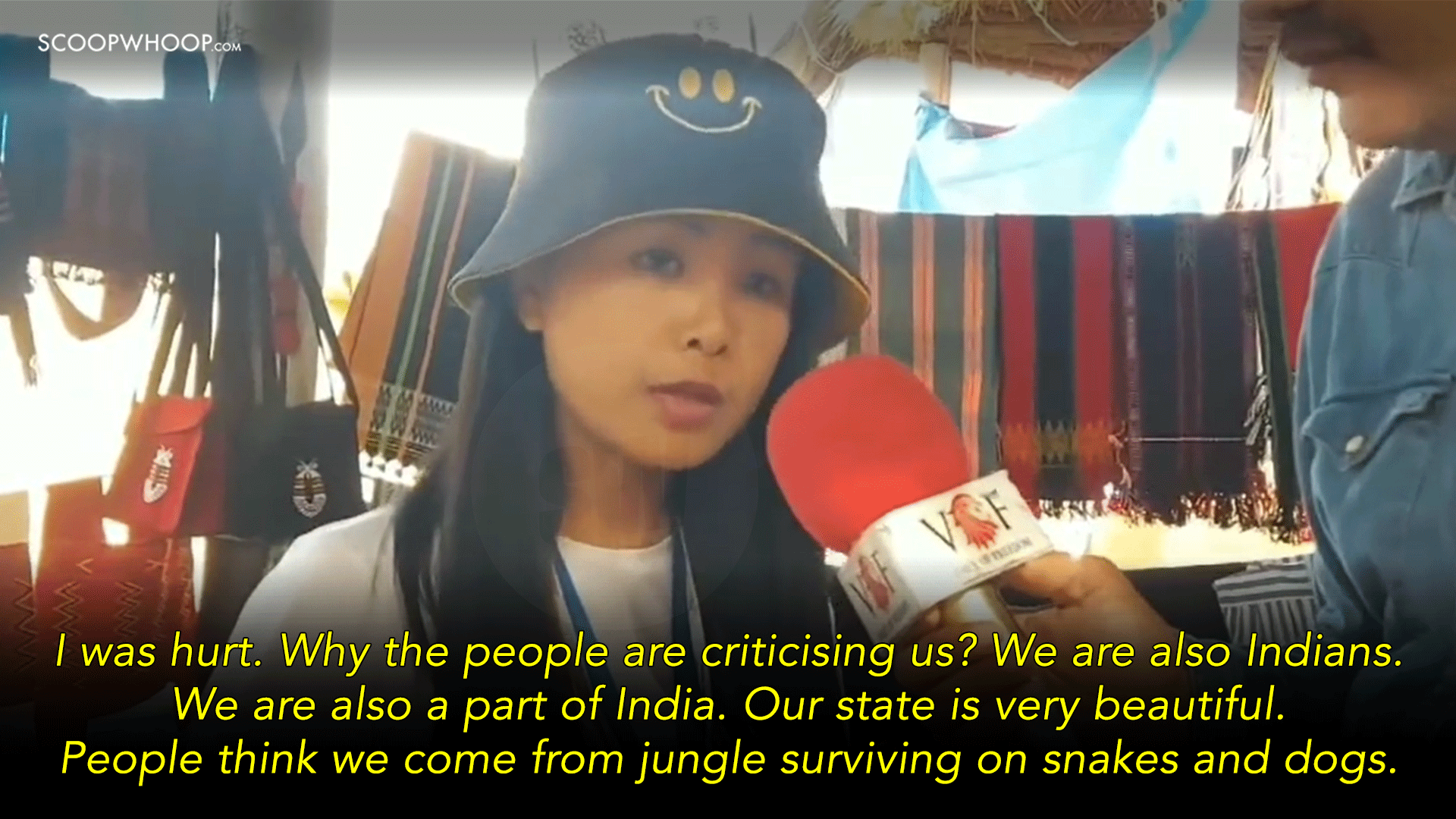 Have a look at the shocking video clip by Voice of Faridabad, shared by @Hillsnaga on Twitter.
Surajkund Mela is organized every year to showcase the rich cultural diversity of India through handicrafts and handlooms. Each year, thousands of people from India and around the world visit the mela. This year's theme is about celebrating the unique diversity of India's Ashtalakshmi- the Northeast. Yet, it is saddening to learn about the alienation that Northeast Indians are being made to feel.
People on Twitter are calling out — and rightly so —the plain ignorance of the visitors. Take a look.
WORD.
We REALLY need to reflect upon what we're teaching kids in our society. What use are accolades when you lack basic human decency? Tolerance, compassion, and empathy are virtues that can never be emphasised enough. Fun fact: There's a world beyond our cocoon where people with appearances, identities, cultures, and belief systems different from ours exist, and we gotta RESPECT that.
FYI: Assam, Manipur, Nagaland, Meghalaya, Arunachal Pradesh, Tripura, Mizoram, and Sikkim form Northeastern India. INDIA. Okay?